Britain's globally beloved royal family is the subject of much interest, not only amongst their domestic audience but also abroad, with some enthusiasts following any news religiously. A part of the late Princess Diana's life that many may not have known about is the fact that she was very gifted when it came to the performing arts.
Princess Diana was a very skilled piano player, and her playing has been documented on video. Not only did she play the piano, but she was also possessed by a great love for the performing arts as a whole.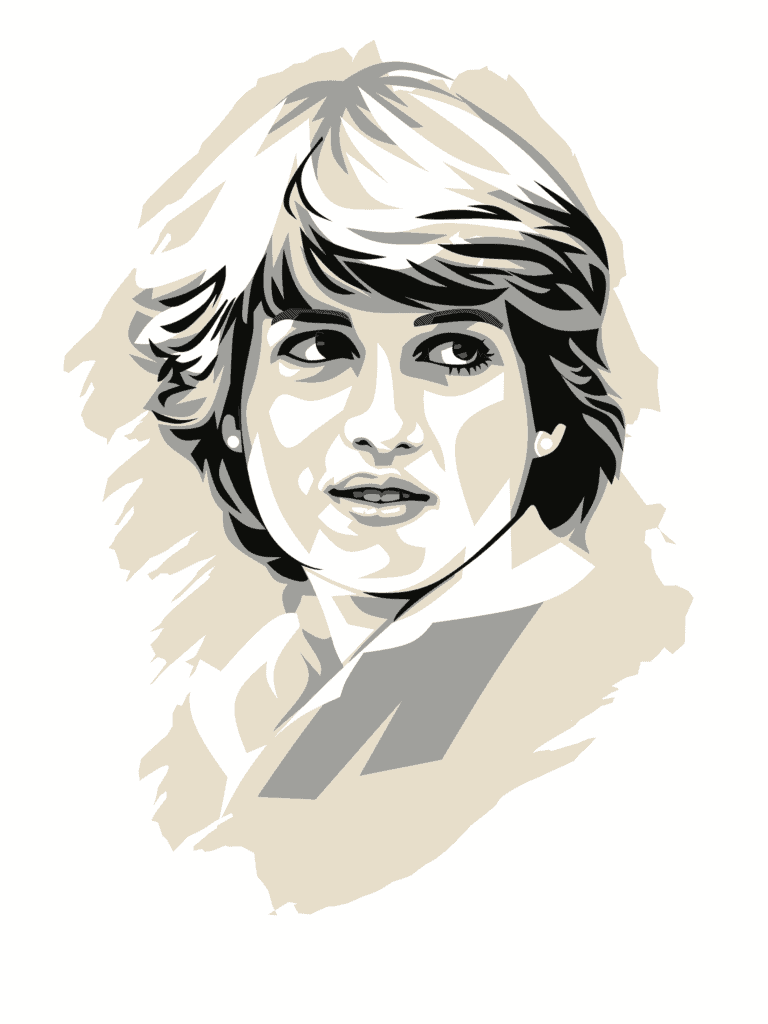 Even long before she was a member of the royal family, Diana was recognized as having innate talents, both musically and with her ability to dance. It wasn't something that was ever in the spotlight of much media attention, despite the fact that it played such a huge part in her life.
Music, Dance, and Opera
If you've kept up to date with the massively successful television show representation of the royal family in The Crown, you will already be somewhat familiar with the enjoyment that Diana got out of performing. Whether it was for an audience, for her husband Charles, or just for herself, it was a world that Diana had a deep love for.
A warning of some small spoilers ahead for anyone who hasn't seen season four of The Crown. In one of the episodes, we see Diana performing a sincere and intimate rendition of a song from The Phantom of the Opera, "All I Ask of You," for her husband as a birthday gift.
The scene did a painfully good job at painting the heartache and slow decline present in their relationship. It was based on what is believed to have been a real event that transpired, but with one exception – there was no singing involved in the real tape.
Although she was surely multi-talented, having the kind of angelic vocals demonstrated by Diana's actress Emma Corrin was not among them. Dancing, however, certainly was a skill that she possessed, along with an unexpected mastery of tricky to perform classical pieces on the piano.
The Piano Princess
Being a member of the royal family will always take front and center over any other titles or accomplishments, by virtue of it being such a prestigious station. Perhaps that's why Diana was always capable of such surprising feats, such as when she left the crowd of a college in awe at her piano playing.
Whilst touring in Australia and taking a stop in Melbourne, Prince Charles and Princess Diana found themselves at the Music College of the Victorian College of the Arts. Both of them were ambushed by some eager students and professors, hoping to see the royals show off some musical talent.
Stepping up to the plate first was Charles, excitedly pressed on by his former cello teacher to show the onlooking crowd the kind of string playing that a royal upbringing can grant you. Charles represented himself and his old teacher well, demonstrating some smooth note playing, but being careful not to do anything too flashy.
In the background, staying shy and quiet was Diana. Looking as beautiful as ever in her white and black striped dress, her ornamental or symbolic reason for being there was about to instantly transition to a far more active role.
Immediately after Charles' reuniting with the cello, Diana was prompted to show off any skills that she might have. At first glance, she appears demure and politely unwilling, but with a little more prodding from those around her, she approaches the piano.
A quick tossing aside of her purse and sitting down at the piano, unless you knew her history, you might not have known what to expect from the Princess of Wales. They all quickly found out exactly how good she was when she began to perfectly execute the tricky keys of Rachmaninoff's Piano Concerto No. 2.
As well as being showered in a roomful of applause, we can even see the teacher stealing a quick kiss on Diana's cheek, clearly impressed by the seemingly out of the blue performance. Not just a few notes like her husband, either, but a consummately played piece that proved her proficiency with the piano.