Alicia Keys is the bi-racial child of a Caucasian mother and Black father. She grew up an only child in a single-parent household.
Alicia Keys is the only child for her mother, however, she is reported to have an additional two siblings compliments of her father. She did not grow up with either of these half-siblings as her father was absent for much of her early life.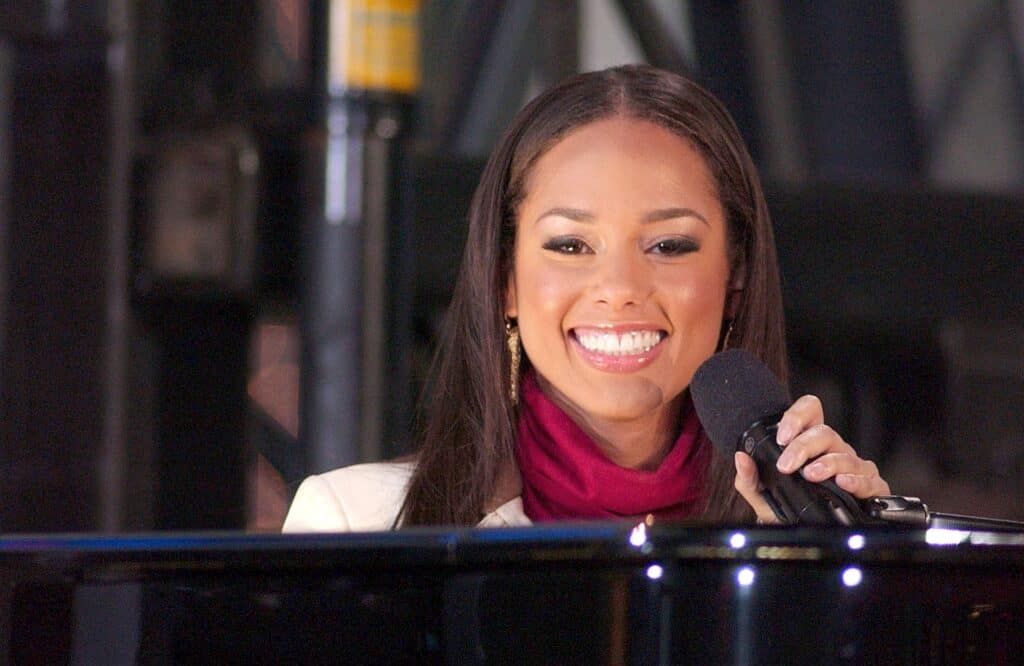 Her mother did not have any other children, but her father added a step-brother and a half-brother from later relationships.
Familial Relationships
Alicia's parents separated when she was two years old and her father disappeared from her life. Consequently, Alicia had a tough early life owing somewhat to his absence. Her mother, Teresa struggled to make ends meet as an actress and paralegal, and at one point they shared a tiny one-room apartment in a rough neighborhood.
The two share an incredibly tight bond often appearing at industry events and walking red carpets together.
Alicia Keys had little to no contact with her father, Craig Cook throughout her childhood. His absence meant that there was no chance of the two developing any type of relationship in her formative years and this made her angry. He went on to father two additional children from subsequent relationships.
Despite her father's absentee status in her life, Alicia Keys enjoyed a very close relationship with his mother, her paternal grandmother, whom she affectionately called Nana.
Healing From The Past
The death of Alicia Keys' beloved Nana, allowed her to put her life into perspective and examine her relationships.
She had the opportunity to interact with her father while he was helping to care for her ailing grandmother in 2006 and finally decided to let go of the anger and forgive him.
The reconciliation was pivotal in healing the fractured relationship and forging a kinship with Craig's extended family. Alicia has said that having children of her own and seeing her father embracing the opportunity to be a grandfather helped tremendously.
This presented the chance for Alicia to meet and forge a relationship with her half-brother, Cole, although this was largely kept out of the public eye at the time.
Feeling The Love
Alicia Keys has described her relationship with Cole as an easy friendship and that she is grateful for having found him. She wrote in a recent post on Instagram, "I would never know the love that a brother and sister can share if I wasn't blessed with a brother."
She frequently heaps praises on him on her other social media accounts, giving the impression that the two share a special connection.