Camila Mendes is an American actress known for the role of Veronica Lodge on CW's teen drama television series "Riverdale". She has not been in the industry for long but has gained major popularity for her portrayal of Veronica Lodge and for coming out stating that she has faced discrimination in Hollywood, due to her being told that she "doesn't look Latina enough" when auditioning for characters with Latin American background.
Camila Mendes does not have an official TikTok account, although there are a number of fan accounts that post pictures of the actress. The most popular fan account has over 2.1 million followers and 25.9 million likes.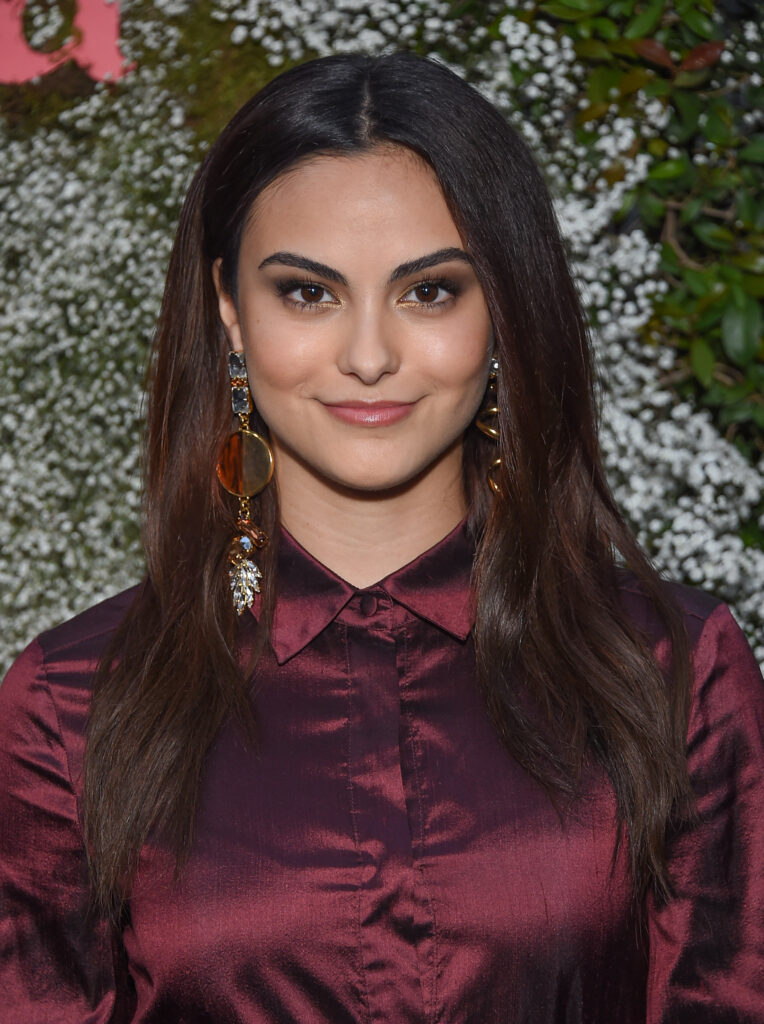 Camila Mendes won over a major fanbase from her role in the popular "Riverdale" television series and her audience loves her for her kind and enthusiastic personality. She has been featured in Vogue for getting ready videos, and on late-night talk show interviews, the most recent being Jimmy Fallon.
Camila Mendes and Her "Riverdale" Beginning
Camila Mendes was born in Virginia to Brazilian parents and was taught Portuguese at a young age. When she was eight years old, her parents got a divorce and moved around a lot with her mom.
Along with her mother and older sister, Camila lived a very nomadic lifestyle, moving frequently throughout the southern United States before finally settling in South Florida when she was in middle school. Her family settled in Brazil for one year, which she reflected on a lot during her childhood because she was able to be with her extended family.
While living in Brazil before settling in South Florida, Camila was able to learn the importance of family and has stated in interviews that her time living in the country was able to give her good morals. She loves Brazil and stays true to her Latin roots.
Camila Mendes attended New York University's Tisch School of the Arts and graduated in 2016.
Although she was interested in the arts, acting, the film world, and everything in between, she did not have much experience with acting before she landed the role of Veronica Lodge for "Riverdale".
The whole process of auditioning before her "Riverdale" audition was brutal in her eyes, and she even mentioned in an interview that even though the producers loved her when she tried out for the role, they told her they wanted to look at other auditions to see how they would compete with her.
With any new shows, the auditioning process is difficult and she felt as though she wouldn't be good enough because of her lack of experience. It ended up working out for the young actress and she absolutely loved her character of Veronica Lodge.
One thing she was exceptionally excited about for starting to shoot the new show was that her character in the "Riverdale" series was also Latina.
Her role in the "Riverdale" series was only the beginning for the actress. Camila Mendes was able to take her talent to the big screens in movies such as "The Stand-In", "Coyote Lake" and "Palm Springs".
The Star On Social Media
Besides her acting talents, fans love her for how open and honest she is on social media. She has over 25.6 million followers on Instagram, the platform she is most active on.
Camila Mendes has dealt with an eating disorder previously, which she has been vocal about on her social media platforms. She is a big advocate for body positivity and encourages her audience to spread the word about staying positive and being true to themselves.
Camila also speaks fluent Portuguese but has been told by producers in Hollywood that she "doesn't look Latina enough" for certain roles, even though she feels strongly connected to her Brazilian roots. She has spoken out about the backward mentality in Hollywood about people not getting roles because they don't "look a certain way" when it comes to ethnicity.
She likes to spread awareness about issues such as this one on Instagram and has called her character of Veronica Lodge "refreshing" to the Latino viewers because it doesn't fit the typical underprivileged identity that Latino characters are usually given.
Camila Mendes is most active on her official Instagram account and does not have her own TikTok, although there are hundreds of fan accounts that post videos of the beloved actress daily. She did use to have a joint TikTok account with her two costars, Lili Reinhart and Madelaine Petsch, called "Lamila Petschart" under the username @BlondeBrunetteRedhead.