Marshall Bruce Mathers III, more popularly known as Eminem, is an American rapper, songwriter, and record producer. He established his place in the music industry in the early 2000s and has since been known for his controversial lyrics and representation of the American underclass. Eminem's success is regarded as breaking racial barriers and the acceptance of white rappers.
Eminem has not joined the bandwagon of creating short videos on TikTok, although the rapper has reacted to fans' TikTok videos of him on Twitter. Eminem also started the "Godzilla Challenge" where he challenged fans to try rapping just as fast as him to song lyrics and the challenge was popular on TikTok at one point.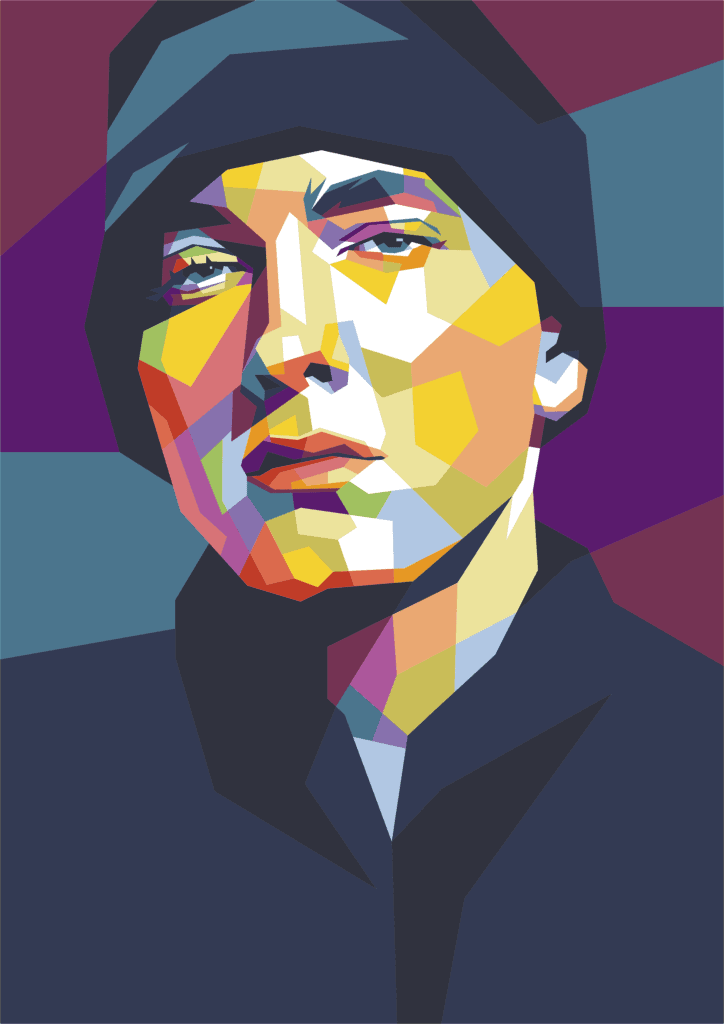 Eminem is pretty active on social media platforms Instagram and Twitter, but he usually only posts about his new singles, albums, shares birthday posts, and retweets funny videos. The rapper does not share much about his personal life and definitely does not seem like the type to participate much in social media challenges or trends.
Being controversial in the past with his social media posts, the artist has since then pulled back on sharing his opinions.
Eminem's Growth In Popularity in the Rap Community & Controversy
Eminem decided to pursue music in the late 1990s, and after being discovered by Dr. Dre, his dreams quickly became a reality. He stood out to the hip-hop community because although he was white in a mostly black-dominated area, his lyricism and rap talents were highly regarded.
He had a pretty hard life growing up, but he was able to "keep on keeping on" by creating music.
Eminem and his mother had a tough relationship and living paycheck to paycheck for the majority of his life forced him to drop out of school in order to work multiple jobs. He and his mother would move quite frequently but despite his hard childhood, he managed to keep himself busy through music.
It took years until the rapper had his first major breakthrough in the hip hop world and as he began competing in local rap battles even after getting rejected time and time again, he made other rappers and peers in his area respect him. He started to become serious about rap at around 14 years old, but it wasn't until he was 17 that his career actually started to take off.
His first album, "Infinite", only sold a couple of hundred copies, but before he knew it, he found himself in second place at the 1997 Rap Olympics in Los Angeles and being spotted by a few record producers from Interscope Records. One of the producers was Dr. Dre, who eventually became his mentor in the hip-hop community.
Within six hours of Dr. Dre and Eminem working together, they put together four new songs. Soon thereafter, the pair put out Eminem's album, "Marshall Mathers LP" which won 3 Grammy Awards and was the first rap album to have ever been nominated for album of the year.
The rapper held very controversial opinions in the early 2000s, and some of his lyrics definitely would raise some eyebrows. Despite being controversial, Eminem still kept reaching top charts and was nominated for numerous awards.
Eminem is among one of the world's best-selling artists of all time to this day, with over 47.4 million albums sold, 107.5 million singles sold in the US alone, and the only artist to have nine albums consecutively debut at number one on the Billboard charts. His title of "King of Hip Hop" by Rolling Stone isn't going anywhere.
The Rapper on Social Media
Eminem is active on both Instagram and Twitter, although he does not seem to be interested in joining the Tik Tok bandwagon anytime soon. He shares his new music, music videos, merchandise, and is supportive of his fellow peers in the rap world.
Judging from recent Twitter posts, it can be assumed that the rapper is a football and UFC fan. He shares videos from NFL accounts, as well as from UFC fights.
The rapper does a great job keeping his fans up to date with the debuts of his music videos, and oftentimes shares pictures with a few of his lyrics as the captions. Besides keeping fans up to date, Eminem also shows love to his friends in the music industry and never forgets to wish them a happy birthday.
On Instagram, Eminem doesn't seem to share much of his personal life, and just like Twitter, he uses the platform to promote his music, upcoming events, and his merchandise. He recently came out with a clothing collection with UFC and his "Higher" music video.
As for TikTok, Eminem does not have an official Marshall Mathers account, although his fans definitely make up for the rapper not posting on the platform, with hundreds of thousands of videos featuring Eminem circling the app.