From his beginnings on Vine and TikTok, Jacob Sartorius has become one of the most famous teenage singers in the world. Does Sartorius write his own songs?
Jacob Sartorius has written his own songs in the past but it appears he does not write his current songs under the RCA Records label. Of his two singles which charted, he does not have a writing credit on "Sweatshirt" but is listed as the sole songwriter of the more successful "Hit or Miss".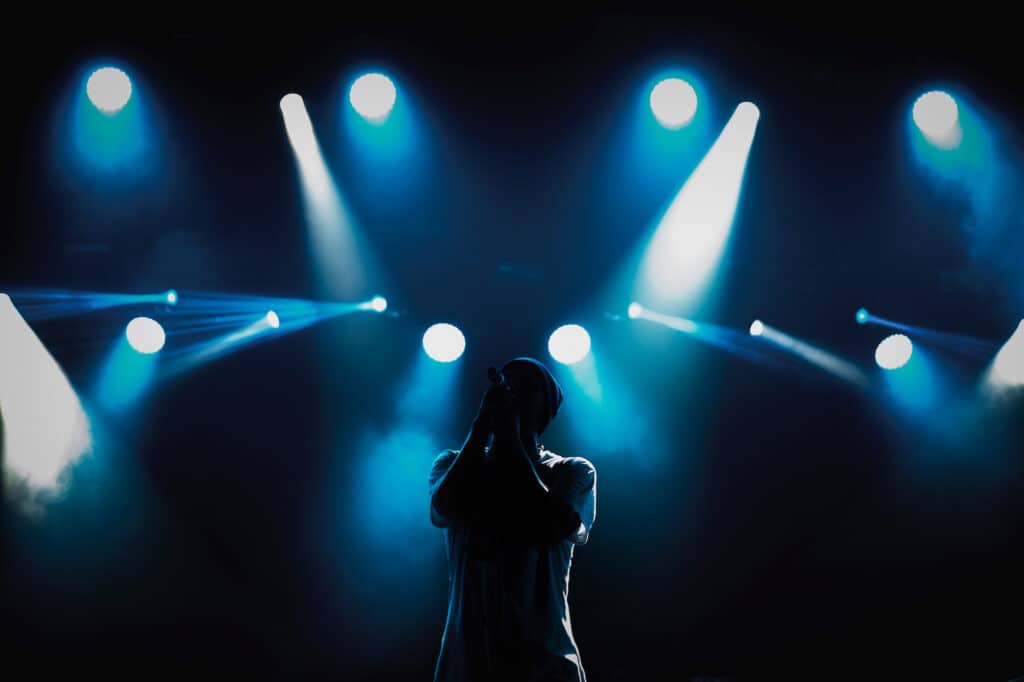 For more on Jacob Sartorius' rise to fame and his music career, read on.
Jacob Sartorius
Rolf Jacob Sartorius was born in Tulsa, Oklahoma on October 2, 2002. His birth parents found themselves unable to care for the infant Sartorius and he was put up for adoption.
After being adopted, Sartorius was raised in Reston, Virginia. He discovered his love of music and performing at an early age when he began acting in musicals at seven years old.
Sartorius has revealed that he was bullied in childhood and visited a therapist, as well as taking anti-depressant medication, from the age of 11.
He has been romantically linked to "Stranger Things" star Millie Bobby Brown, with Millie posting a photo of them together on Valentine's Day in 2018. The teen couple apparently broke up later in the year but they were the talk of social media gossip for a long time.
Internet Fame
Sartorius uploaded his first Vine video in 2014 when he was 11 years old. In the video, he delivered an anti-bullying message.
The video went viral and Sartorius began posting videos more regularly on Vine, gaining a moderate level of popularity on the app. In late 2014, he also joined Musical.ly, where his internet fame would rise to another level.
Sartorius started uploading videos of himself lip-syncing, rapidly gaining popularity until he had more than 10 million followers. He has credited his time on Musical.ly as helping him overcome bullying, giving him a sense of freedom, and letting him "goof off" without judgment.
As of September 2020, Sartorius has in excess of nine million followers on Instagram and more than three million subscribers on YouTube.
Music
Having enjoyed a meteoric rise to social media fame, Sartorius signed a record deal with T3 Music Group. His debut single, "Sweatshirt", was released on May 3, 2016.
"Sweatshirt" was written by Tyler "Tyco" Constantino and Haley Rae Cohen, with Constantino also serving as the song's producer. The song received a frosty reception and its video, starring actress Luna Blaise, became one of the most disliked YouTube videos in history.
Despite the critical response, "Sweatshirt" charted in both the United States and Canada, reaching number 90 on the Billboard Hot 100. Its video has more than 57 million views on YouTube.
Following this, Sartorius released a couple more singles, with "Hit or Miss" reaching number 72 in the US charts. The video for "Hit or Miss" was enormously successful on YouTube, receiving more than 68 million views and, unlike its predecessor, it has a positive like to dislike ratio.
He released his debut EP, "The Last Text" on January 20, 2017, supporting the release with a seven-country tour. With positive momentum, Sartorius was signed by RCA Records in mid-2017.
His first EP with RCA and also his major-label debut, "Left Me Hangin'" was released on October 6, 2017, but failed to chart. He followed this up with two further EPs, "Better with You" and "Where Have You Been?".
As of writing, Sartorius has not released a studio album with RCA but it seems the likely next step on his journey towards stardom. Whether or not he can follow the career trajectory of fellow internet star Justin Bieber remains to be seen but there's no questioning the strength of Sartorius' fanbase.