As Jaden Smith is pretty well-known for his role in The Karate Kid remake in 2010, many of his fans have wondered what martial art skills he actually has. Since he does Kung Fu in the film, people want to know if he was acting or if he actually knows Kung Fu.
Jaden Smith was not just acting in The Karate Kid, he does actually know Kung Fu. For the film, Jaden Smith's father, Will Smith, wanted Jaden to do his own stunts. Thus, before filming, Jaden and his family moved to Shanghai, China so he could learn Kung Fu.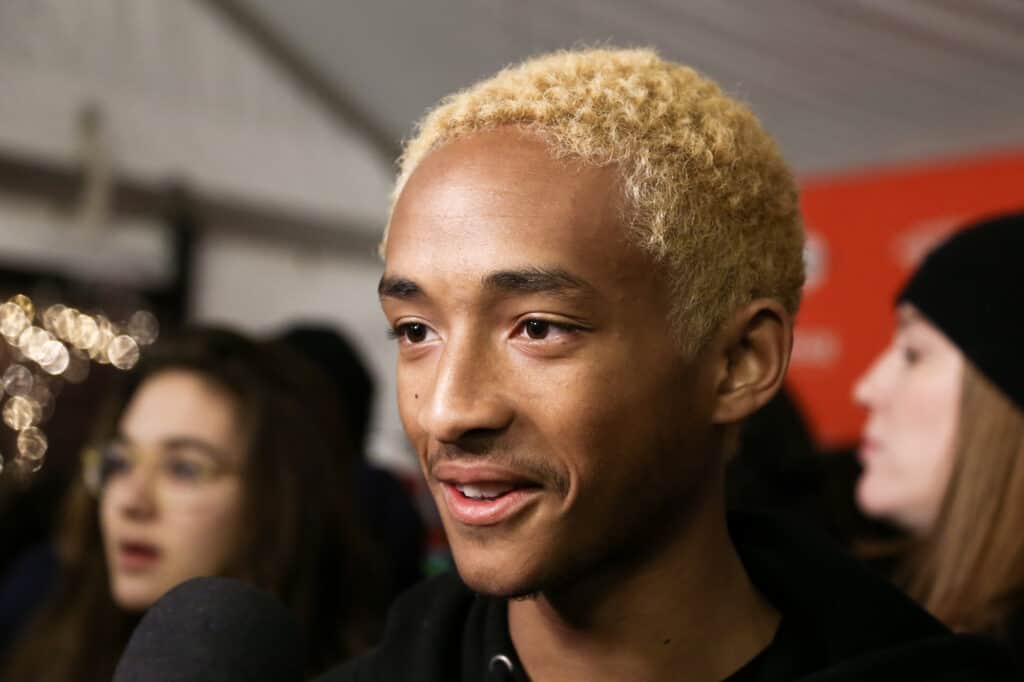 Continue reading to find out how Jaden Smith learned Kung Fu for his starring role in The Karate Kid.
The Karate Kid
Despite the name of the film, The Karate Kid, Jaden Smith and his co-star Jackie Chan, are doing Kung Fu in the film, not Karate.
The name, The Karate Kid, comes from the original film that was based on Japanese teachings. The original movie takes place in Los Angeles, California, but Daniel LaRusso (the kid in the original Karate Kid) learns Karate from a Japanese handyman in their apartment, played by Pat Morita.

The remake, however, takes place in Beijing, China. Karate is a Japanese martial art and Kung Fu is Chinese. Despite there being no Karate in the Karate Kid remake, producers kept the name to better market the new film.
During filming, Jaden Smith was only 11 years old. So, he, his father, Will Smith, his mother, Jada Pinkett-Smith, and sister, Willow Smith, all moved to China for three months for Smith's filming.
Jaden Smith was able to train and learn Kung Fu well enough that even Jackie Chan said that Jaden was better at Kung Fu than even his own son. This is a high compliment coming from Jackie Chan who is known for being a master at various types of martial arts.
Jaden likely became so skilled at Kung Fu because he was being trained by a member of Jackie Chan's own stunt team for four months prior to filming and moving to Shanghai.
The producers thought they would have to use a stunt double for Jaden since he was so young, but they didn't end up using a stunt double at all. Chan and Jaden both said it was because Will Smith was tough on him and made Jaden constantly train.
The director also added about Jaden: "He also worked so hard. He never gave up, much like the kid in the movie, even when there were tears sometimes running down his cheek."
So with hard work and persistence, Jaden Smith actually learned Kung Fu for his role in The Karate Kid.
Other Celebrities Who Know Kung Fu
Jaden Smith and Jackie Chan are not the only celebrities in Hollywood who know Kung Fu. There are many others who have learned the martial art both for films and their own personal life.

Jason Statham, action star well-known for his various roles in The Fast and Furious series, also knows Kung Fu. He practices in his personal life as he also knows Brazilian Jiu-Jitsu, Karate and kickboxing.
Another action star, Christian Bale, who is well-known for his role as Batman in The Dark Knight, also knows Kung Fu. He trains under two Master Instructors, Si Fu and Eric Oram.
Like Jaden Smith, Jack Black has also starred in a Kung Fu movie. Jack Black's Kung Fu movie, however, was a cartoon. Despite Jack Black only doing voice acting, he still learned Kung Fu in preparation for the film.Jack Black also knows judo, but learned this martial art for himself, not for a film.
So, Jaden Smith is not the only committed actor to have actually learned Kung Fu for a film.