Kaley Cuoco has worked her way into our hearts thanks to her endearing performance as Penny in the CBS sitcom The Big Bang Theory. While we may feel as though we know the all American actress's on-screen character as well as we know our own friends, we may not know the real Kaley after all.
Most people are shocked to discover that, unlike her character, Kaley Cuoco wears glasses in real life. It's not clear whether the star exclusively uses her glasses for reading or if they're prescription eyeglasses but what is clear is how great she looks in them.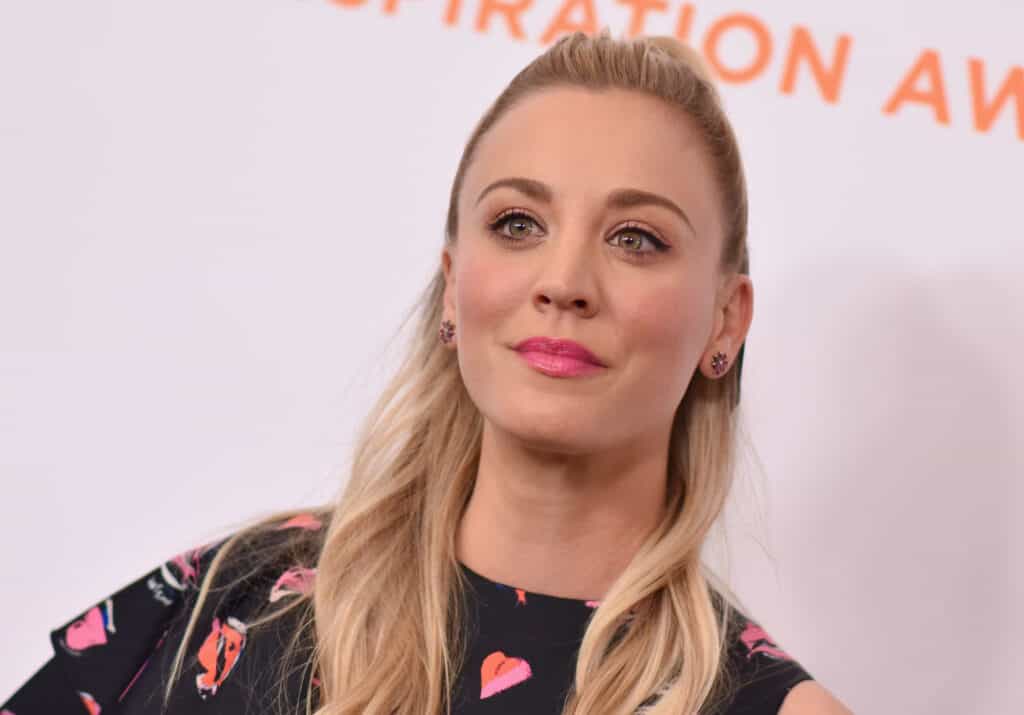 But as it turns out, spectacles are not all that separates Kaley from her on-screen persona. Let's find out more about her eyesight and other fun facts that differentiate Miss Cuoco from Penny — maybe she doesn't work at The Cheesecake Factory on the weekends after all!
Kaley's Glasses
We do not know precisely why or how often Kaley Cuoco wears eyeglasses, but we do know that she can't read very well without them. Just take a look at this Instagram post shared by the actress while she was still on set filming an episode of The Big Bang Theory — she had left her glasses at home and was finding it incredibly difficult to read her script for the day.
Cuoco is a tremendous fan of fashion and she seems to revel in making a statement when it comes to picking her eyewear choices. Sometimes she'll don oversized square wireframe glasses while at other times she'll opt for a pair of sleek GI glasses or Wayfarer frames — it is all dependent on her mood, her outfit, and the occasion.
It's no secret that the A-lister is also a huge fan of sunglasses and she is not afraid to experiment with different frames and shade styles. Kaley's Instagram feed is full of photographs of herself wearing an assortment of sunglasses in every shape, size, and style imaginable.
It must also be noted that, like many other celebrities including Kristen Bell and Debra Messing, Kaley loves the Bunny Eyez adjustable glasses and will often be spotted wearing the innovative specs! For those who aren't aware, these are a certain type of stylish, affordable, and heavily adjustable reading glasses that boast tiltable frames, flippable glasses, and adjustable handles created by sisters Jenny Hutt and Stacy Fritz.
Kaley gets a kick out of being different from her on-screen persona and her cheeky caption of "the tables have turned" that accompanied a photo of her and her female co-stars prove this. She is quick to poke fun of herself and frequently employs the hashtag "nerd" alongside photos of her wearing her glasses.
How Else Does Kaley Cuoco Differ from Penny?
Both Kaley and Penny are charming, loveable, and incredibly difficult to dislike. They each boast domineeringly outgoing and bubbly personalities, are quick to smile, are loving, friendly, and very focused on their careers. At one point they even shared a love interest but — to the dismay of hardcore fans of the show — that didn't last although the friendship did.
Plus, remember when Penny had long surfer-style California blonde hair in one episode and a short, sharp, less-blonde pixie cut in the next? That was actually a reflection of Cuoco's real-life chop which she did in order to embrace the character she played in Burning Bodhi that summer.
Even though the two have much in common, there are a number of features that the pair don't share. For starters, Penny expressed to Leonard a desire to remain child-free while Cuoco has admitted that she wants to become a mother in the near future.
Then there is the subject of this article, which is the fact that while Penny possesses perfect eyesight Cuoco does not. That's not to say that eyeglasses don't make an appearance in the show as in one episode (Molecules: Season 6 Episode 12, to be exact) Penny puts a pair of spectacles on in an attempt to appear smarter.
Still on the subject of appearances, Kaley Cuoco has a sophisticated wardrobe that consists of muted colors, high-end statement pieces, and classic staples in subdued tones. Penny, on the other hand, is a fan of bright patterns, cropped casual clothing, and cutesy professional wear.
Another difference between the two is that we know Kaley's last name, whereas up until Penny becomes Mrs. Hofstadter the character's last name — or lack thereof — remains a mystery. Fans of the show have their own theories on Penny's last name, what's yours?