When someone adopts a moniker like "Lil Yachty," then doubles down on the nautical theme and later becomes "Lil Boat," it begins to beg one simple question. Is this naming convention a coincidence, a strange obsession with all things marine, or does this person actually own a sea-faring vessel?
Lil Yachty does not own a yacht or any other kind of vehicle designed for travel over water and does not appear to have experience with sailing. He has only been documented on open waters twice.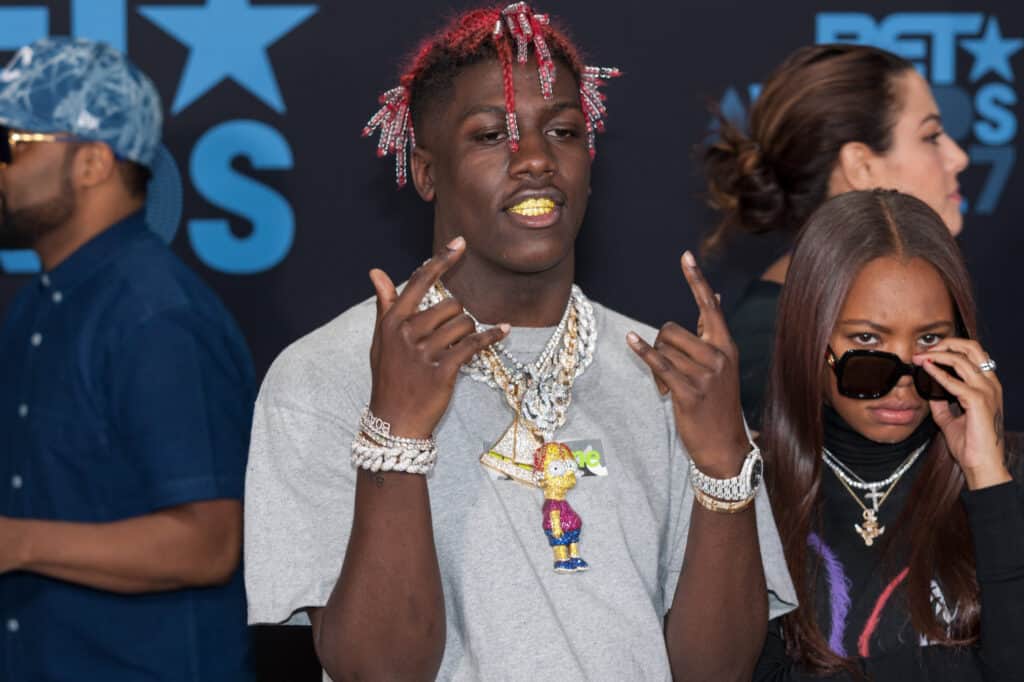 If you expected to hear that he did in fact own a yacht, then you will, unfortunately, be sorely disappointed. Both Lil Yachty and his alter alias Lil Boat do not own or have any real interest in hitting the water, despite what the name may imply.
If you're wondering how he got his name thinking it might clear things up, then prepare for it to get even more complicated.
The Yacht Club
If you're a fan of the unique Atlanta rappers music, then you'll likely already have some familiarity with his discography. In that case, "The Yacht Club" will already be familiar to you as one of his songs.
Again, if you're expecting to go anywhere near the high seas with this one, you're in the wrong place.
"The Yacht Club" is about a woman that both Yachty and his feature on the track Juice WRLD have been cultivating a sort of relationship with. Although this has nothing to do with yachts there is actually one line in the song that drops a reference to them.
In the chorus of the track, together with Juice WLRD, he makes mention of having "too many wild parties" on a yacht, and that it led to his being kicked out of the yacht club.
Whether or not you can interpret those lyrics literally is anybody's guess, although we're guessing that they shouldn't be, since there's never any other mention of a yacht and there's nary a single boat to be seen in the official music video for the track.
Bypassing any attempt to decipher what the metaphorical "yacht" could be in the lyrics, assuming it wasn't a real yacht, there has actually been one other mention of a "Yacht Club" by the rapper.
In a radio interview with Hot97, Yachty explains that the name was due to a group he was in who was called the Yacht Club. He doesn't go any further into detail about the group and whether or not there was a yacht involved but does clarify that the naming theme is essentially just a brand.
Difference Between Lil Yachty and Lil Boat
Yachty's dedication to the brand can't be denied. The first time we saw him enjoying the vast ocean blue was on his cover for EP Lil Boat.
On the cover, we can see Yachty standing inside a small rowboat, making his alter alias Lil Boat a far more appropriate eponymous title for the EP. There's actually some special significance to the naming behind the EP, however.
Lil Yachty and Lil Boat are two sides of the same coins, alternative personas of the same man. Yachty himself has stated that his alter-ego Boat is "crazy", a fact we can see in how wildly different and more aggressive the lyricism is when he's rapping under the Boat name.
It's fitting for him to be so much more outspoken and braggadocious whilst rapping under his alter ego, seeing as how "boat" is an acronym for "best of all time". Whichever name he had used at the time of releasing the EP, it would have been appropriate, as this was the exact time that he really started making waves.
Lil Yachty on an Actual Boat
Before you get too excited, even though he's on an actual boat this time, there's still no yacht in sight. Lil Yachty got taken for a sailing lesson, courtesy of XXL Mag, where he was afforded the pleasure of actually getting to sail!
It's here that we get the confirmation that he's never been sailing, as he looks like a fish out of water. To his credit though, he quickly takes to the activity, getting his hands dirty controlling the ropes, and sailing the boat.