Autotune has become pretty popular in the country genre recently, with it being used blatantly like the way T-Pain uses it. So does the country rapper Upchurch use it?
Ryan Upchurch uses autotune to do vocal manipulation in his music like many other rap artists. But, the self-proclaimed 'hick-hop' singer has been very vocal about his dislike for mainstream media and the portrayal of the country genre within it. He even began his career with a character he created for YouTube videos named Upchurch the Redneck.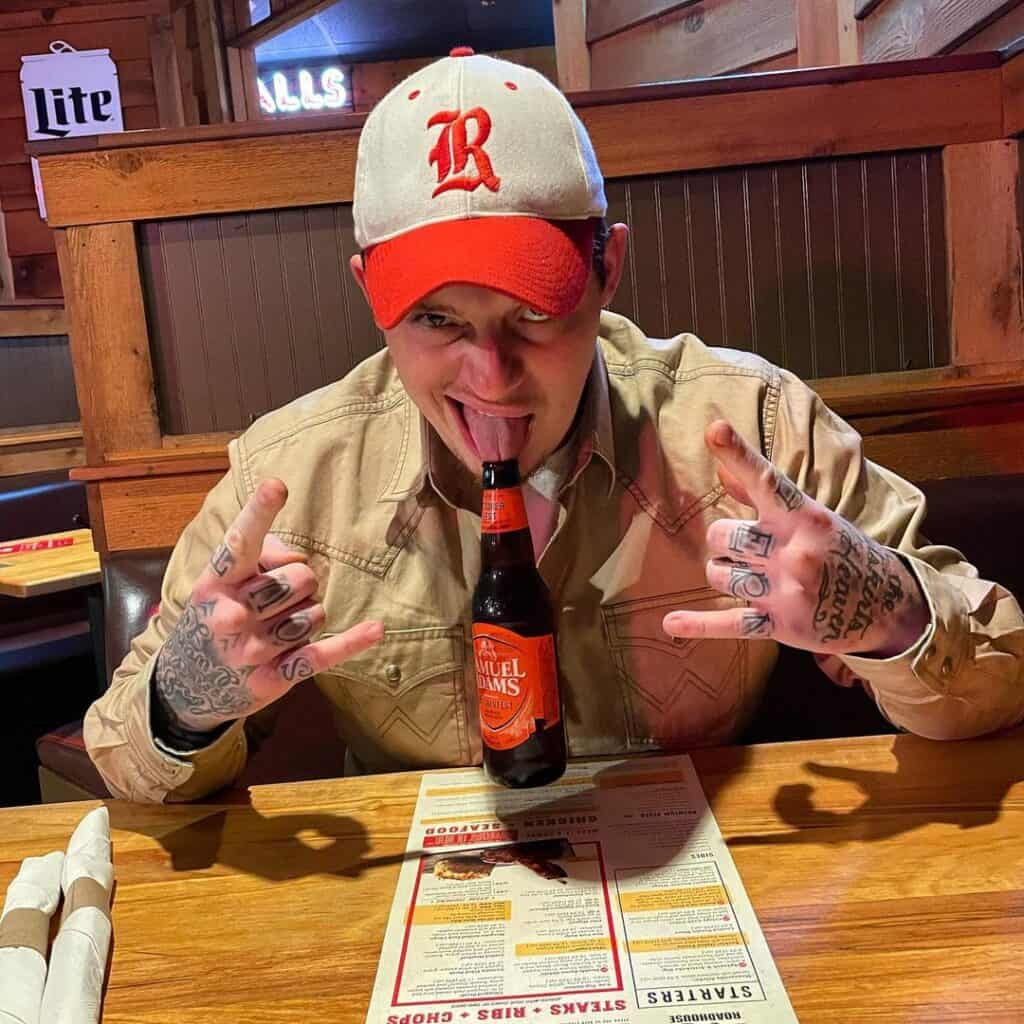 Read more below about Upchurch's opinion on mainstream music and his single that highlights just how much he is against mainstream media.
Upchurch Doesn't Like Mainstream Country
Upchurch is infamous for his dislike of mainstream Nashville, mainstream country, and just, well, mainstream. He has actually called himself the "independent superhero" in his YouTube videos before.
A great example of his dislike for mainstream records is this video from him on RoastNReview. In the video posted on July 2, 2019, he discussed the drama between Taylor Swift, Scooter Braun, and Big Machine Records.
Big Machine Records was acquired by Scooter Braun on June 30, 2019. If you don't know who Scooter Braun is, he is a celebrity agent who represents artists like Ariana Grande and Justin Bieber.
Taylor Swift became upset when Braun took over Big Machine Records because the record company owned the masters for her first six albums. She essentially left Big Machine for Universal and re-recorded all of her songs, but in 2020 Braun sold the masters.
The whole situation got Upchurch riled up because he had been into Big Machine Records about three weeks earlier because they wanted to sign him. As he says in the RoastNReview video, he was there to play with them like a snake plays with a mouse and had no intention of signing a deal.
He said that in the meeting, Scott Borchetta promised to take his career to the next level and they could rule the world together: Scott Borchetta, Upchurch, and Big Machine Records. Upchurch then goes on to say that he then finds out that Borchetta has sold the company only two and a half weeks after all those promises.
Watch Upchurch's "Live from Nashville" below where he did a full hour and a half special for fans during the coronavirus outbreak. In the video, he continues to take down mainstream and dedicate songs to his fans and other independent artists. (Warning: he swears a lot)
Upchurch's Songs Take Jabs At Mainstream
Another time he has shown his dislike for mainstream and its practices was with the release of his song 'Said F*** It' in October 2020. The entire song is a takedown of mainstream music, media, and record labels.
The beginning lyrics say '"F*** award shows, f*** the radio." He then sings "And the new up and comer with his female clothes with glitter on his face and his prewritten songs. He ain't from 'round here and neither is his boss."
Those lines are his big middle-finger to the record label Big Machine. In his music video for the song, he has someone dress up like Scott Borchetta with a cardboard sign that reads '"Small Machine" on it.
Then Luke Combs shows up and sings that country music doesn't need another pretty boy. The two have collaborated in the past and Upchurch has talked about how he likes Luke's music so it makes sense Combs showed up for this video.
He sings about how the mainstream has made him angry and that he wants to stop hearing that radios don't have room for his songs. That's because his Spotify list gets as many hits as their newest biggest artists.
Upchurch even makes fun of the media's reaction to when Kane Brown got lost on his new property. If you're unfamiliar with the story, Upchurch got lost with Kane Brown when he tried to rescue him and they had to call the police for help.
It was the fact that the media seemed baffled that a country music singer could get lost in the woods that had Upchurch making comments. He makes a good point considering the fact that this happens to experienced hikers every year.
While he may use autotune for sound effects in his songs, it is clear that he isn't using it to make himself sound better. It's clear that through his dislike of "fakes" that using autotune in such a way would go against everything Ryan Upchurch is about.