Christie Brinkley's name is synonymous with beauty and has been named one of the most attractive women of all time by various magazines.
Christie, the supermodel who spent 25 years as the face of Covergirl, has admitted to having plastic surgery. She has shared very openly that she has had non-invasive skin tightening treatments as well as lifting procedures to improve the appearance of her skin and neck.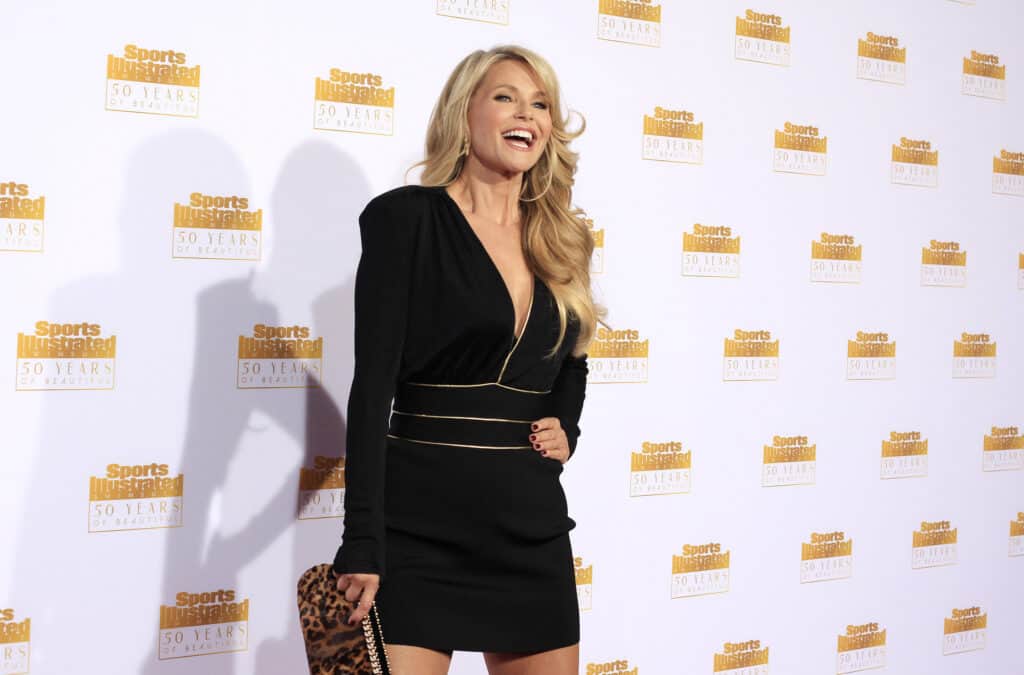 Christie Brinkley's face and body have been her moneymaker for the better part of 30 years. She has graced countless magazine covers and has attracted the envy and admiration of women and men alike.
Beauty And The Eyes Of The Beholder
Christie Brinkley reportedly confessed that she did not look like a model prior to being discovered in 1973. She described herself as "a surfer girl from California".
Not so in the eyes of photographer Errol Sawyer, who gave the model her start after encountering her in a Paris post office.
Soon after, Christie was booked with Elite Model Agency and was shooting covers for Glamor Magazine and Covergirl.
She appeared multiple times on the cover of Sports Illustrated Swimsuit Issue and was also the face of the first Sports Illustrated Calendar.
Having been photographed in more than 30 countries across six continents, her success is undoubtedly attributed to her quintessential beauty and enviable figure.
Video Vixen
Christie Brinkley capitalized on her success as a model and branched out into television in a few noteworthy projects.
Christie shared her beauty secrets with CNN viewers on her program, 'Living in the 90s — With Christie Brinkley' in 1992.
She appeared in a bit part in the film, 'National Lampoon's Vacation' as well as the fourth installment in 1997, 'Vegas Vacation'.
Christie also appeared as a video vixen in several of Billy Joel's music videos. The two would later marry and have a daughter before getting divorced almost ten years later.
She made many more television appearances on 'The Cosby Show', a Sports Illustrated Special, NBC series 'Mad About You' and 'Parks & Recreation'.
It is safe to say that Christie Brinkley's face has been everywhere since she was first introduced to the world in 1973.
Upkeep
As of 2020, Christie Brinkley is 66 years old. She has lived a very public life in one way or another for the past 30+ years.
Having the face of someone so admired must come with some pressure for perceived perfection.
Christie has stated that she started taking care of her skin very early on by exfoliating every day.
She maintains her dewy skin by eating a vegetarian diet, which she has done since she was a teenager.
Added to this, Christie works out often and participates in a variety of outdoor sports to keep her energy up and to maintain her trim figure.
In terms of procedures to improve the appearance of her face, the model and actress mentioned that she has used Ultherapy. This is reportedly a noninvasive skin-tightening and lifting procedure that improves the skin on the neck. It also gets rid of lines and wrinkles around the chin and brow.
For Christie, it is important that her body and face matches the way she feels so plastic surgery is not about getting her to look unnatural or like someone else.
Iconic Covergirl
Christie Brinkley is said to have had one of the longest ever modeling contracts with Covergirl. She signed with the company for 25 years and rekindled her relationship with them in 2005.
This time, Christie is teaming up with Covergirl to become the face of their mature skincare line. At any age, the model's looks are considered worthy of emulating.
Christie Brinkley has no qualms about speaking openly about her cosmetic procedures. For her, it is better to honest and real about what she does instead of "appearing fake".
She keeps her fans updated on her beauty and health tips, and workout routines through her posts on her Instagram page where she has a whopping 621,000 followers.