Goldie Hawn has been a Hollywood staple since the late 1960s. Her trademark pout, gorgeous hair, gleaming eyes, and brimming smile have endeared her to fans for decades.
Goldie Hawn possesses age-defying beauty which has had people suggesting that the star has had some work done in order to refresh her look. One medical professional intimated that Goldie must have had a facelift and fillers, at the very least.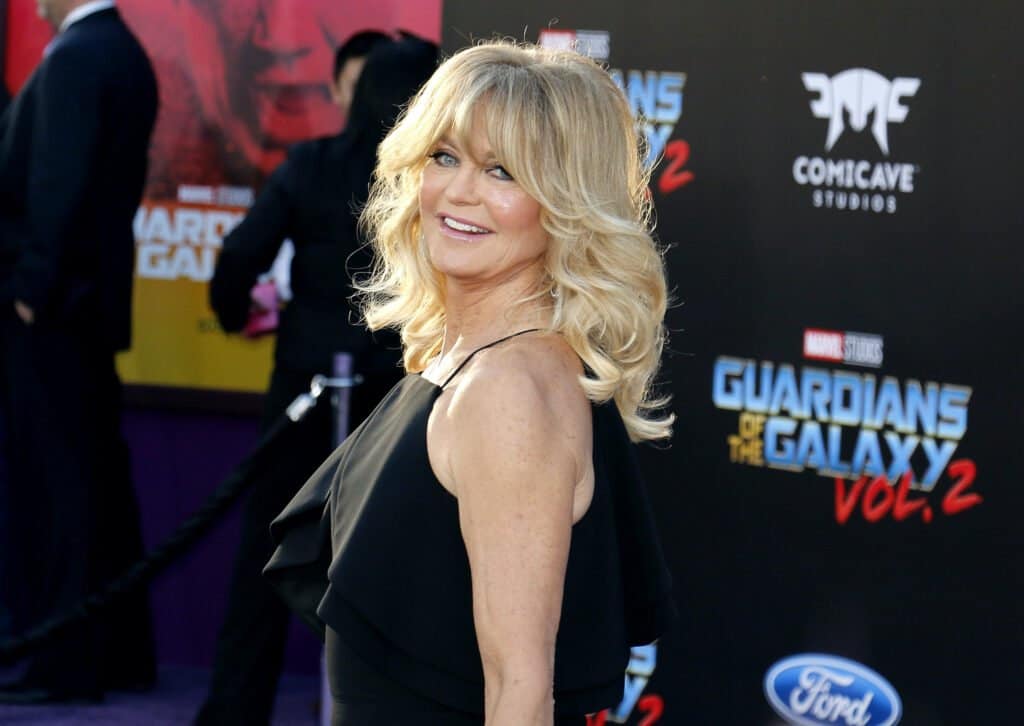 Goldie Hawn is aging gracefully and beautifully whether she has had work done or not.
Featured Looks
The world has gotten used to seeing Goldie Hawn's face in her countless comedic performances for over four decades.
Her charming personality is as much a part of her character as her sparkling eyes and ready smile and laugh.
Since the earlier days of her career, Goldie has been known to have flowing blonde hair. This is one key feature of hers which has not changed during her time in the spotlight.
She has maintained her trim figure and clearly pays attention to her health. Goldie has been referred to as fit and fabulous.
Speculation on Potential Improvement
Goldie Hawn has never denied receiving surgical enhancements, but over the last three years, she has also not made any public comments on specifics of any plastic surgeries she might have had.
Medical professionals who have not treated Goldie Hawn have admitted that she undoubtedly has excellent skincare, remarking on her ageless beauty.
They surmise, however, that she has had a few procedures in order to rejuvenate her look and retain her timeless look.
Among the procedures attributed to the star are a facelift, a lower eyelid surgery, and a possible rhinoplasty. She is also thought to have had cheek and under-eye fillers.
For more frequent upkeep, the doctors have also suggested that Goldie receives regular laser or chemical peels as well as botox to contain her wrinkles.
Celebrated Beauty
As recently as May 2020, Goldie Hawn was celebrated on the cover of People Magazine's Beautiful Issue.
Beauty runs in the family as the cover featured three generations of ladies in the family. Goldie shared the accolade with her daughter Kate and granddaughter, Rani Rose.
The mom genes are pretty strong as is evidenced in the beauty of lookalike, Kate, and little beauty Rani, whom Goldie posted on her social media page recently.
Goldie Hawn has received countless awards and recognition from the film industry for her craft and is also a philanthropist.
Several actresses of later generations have spoken of their admiration for the actress, producer, dancer, and singer, remarking how much of an inspiration she has been to women working in film.
Reese Witherspoon, Amy Schumer, and countless others hold Goldie Hawn in such high regard, a testament to the many lives she has touched through her onscreen and offscreen work in the movie industry.
High Energy Life
Goldie's beautiful, radiant smile, bubbly personality, gorgeous eyes, and infectious energy have lasted as long as she has been around.
Her effervescence was on full display when she co-hosted 'The Ellen Show' with her daughter Kate in 2019.
She is frequently photographed participating in various physical activities – cycling or walking around her neighborhood, as well as frolicking on the beach.
Goldie continues to live her life with abandon, surrounded by the love of her family who may be credited with keeping the star young.
She is one half of the couple having one of the most enduring love stories in Hollywood via her relationship with partner Kurt Russel. The two have been together since 1983 and celebrated their 37 year anniversary in 2020.