Al Gore boasts a massive fortune, worth over $300 million, but how did he make all that money?
Al Gore made a huge chunk of his money through the sale of a TV network he helped found in 2004. He also played heavily in stocks, particularly with Apple. This furthered his fortune considerably. Finally, he's also written books, and invested in several companies over the years.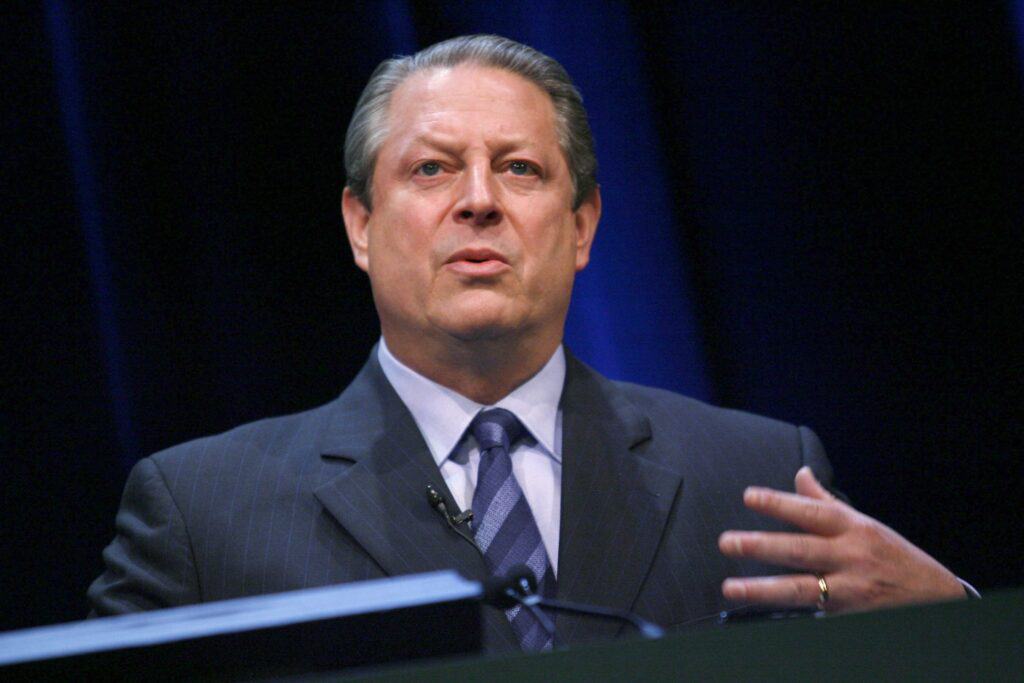 Read on to learn more about the former vice president and his massive net worth.
The Original Environmentalist
Al Gore was born in 1948 and was almost destined for a life in politics. His father was Albert Gore Sr., a man who had served in political office for more than eighteen years.
He'd assumed the role of a U.S. Senator, working alongside his prominent lawyer wife, Al Gore's mother.
As a child and teenager, Al Gore grew up in the heart of America's political system: Washington D.C.. He lived, ate, and breathed red, white, and blue.
From his earliest days of schooling, he was being prepared for a political life, attending prestigious schools. After high school, he was quickly accepted into Harvard.
Originally, he'd actually intended to major in English but switched his focus solely to government. He rose through the campus ranks quickly and was elected president of the student government council early on.
After graduating from Harvard, Gore decided to contribute to the war effort.
He enlisted in the military, something that stood him out from the majority of his Harvard classmates, who 'dodged the draft'.
Although it was reportedly a tool to help his father win his then-reelection campaign, Gore was sent out to Vietnam to see combat.
Seven years after he returned from war, Gore had once again set his sights on political office. He began actively serving in the U.S. Congress, and that was all she wrote.
From then on out, his political career ascended exponentially. It culminated in a run as the United States Vice President, between 1993 and 2001.
It's a well-known fact that Al Gore is an outspoken environmental activist. What might not be known, however, is that he's been that way since 1976.
This was arguably long before the climate and the environment was a sensitive subject throughout the world.
Gore was something of a pioneer in the space.
He worked to produce educational content, including books and movies rife with exposure to the world's issues. He's worked to inform and advise succeeding presidents about environmental crises.
Man Of Nature, Man Of Money
It's no secret that Al Gore is a particularly wealthy man.
However, the methods behind the acquisition of his wealth aren't overly public. In 2001, Al Gore was worth around $2 million. In 2020, this figure had swollen to almost $300 million.
There were those who speculated the massive wealth accumulated by Gore was hypocritical. He'd worked for so long to better the world, but people accused him of using his 'climate gospel' to fill his pockets.
However, as an article in Huffington Post so eloquently points out, "Gore made most of his money off things that have nothing to do with his climate activism."
It's a very fair point, as a lot of his wealth came from inheritance and investment, but also his business acumen.
In 2004, Gore was pivotal in the creation of the Al Jazeera Satellite Network.
When the website was subsequently solved, his twenty percent stake paid off in dividends. This one sale alone netted him around $70 million in a single swoop,
Further to the Al Jazeera cash, Al Gore made a stack of money on stocks he'd bought in Apple. Years prior, Gore served on the board of Apple and had stocks worth around $30 million.
These contributed effectively to his net worth, which also includes stocks acquired in eBay.
His intelligence and knowledge gave him the ability to pen several novels.
These sold considerably well, further filling the Gore coffers.
While he never made it to the level of president, even after two election campaigns, he still found great success.
In a video published in 2018, Al Gore talks on stage about sustainable investments. You can see this video below, taken from YouTube.
For his work, Al Gore has been highly awarded. He's even gone so far as to win the prestigious Nobel Peace Prize. It's arguably the highest recognition for anyone working to change or better the world.