Arthur Blank isn't the richest man in the world by far, but he is a billionaire with a net worth of over $6 billion. How did he get there though?
Arthur Blank made his money by founding and growing Home Depot. Before he founded Home Depot, he held various high up positions like President and Vice President of certain divisions within Daylin Corporation. He was fired from Daylin in 1978 and co-founded the Home Depot with Bernard Marcus.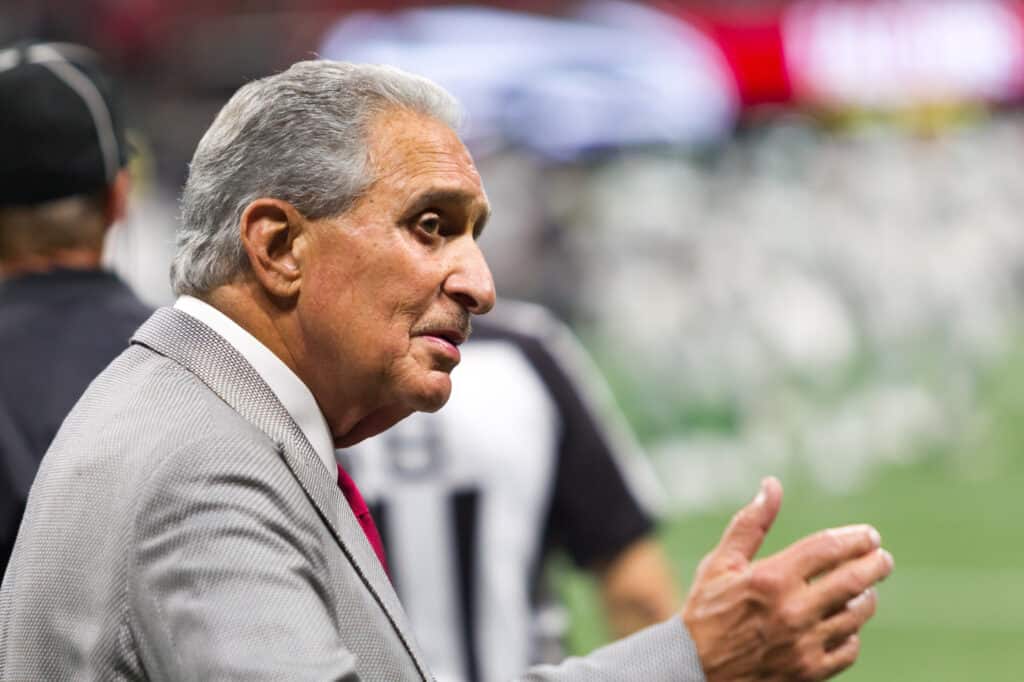 You can read more below about Arthur Blank's early career, the founding of the Home Depot, and his rise to billionaire status.
Arthur Blank's Early Career
Arthur Blank graduated from Babson College in 1963 with a Bachelor's Degree in Business Administration. While in college, he showed the entrepreneurial spirit he is known for by starting a laundry service.
After graduating, he dove right into the working world with his very first job being as an accountant at Arthur Young and Company. He became a Senior Accountant and then eventually left the company for a new role.
He was hired on by Daylin Corporation and worked his way through the ranks to eventually become the President of Elliot's Drugstores and Stripe Discount Stores. Daylin Corp sold his division and he was transferred to Handy Dan Home Improvements Center.
At the Handy Dan Division, Blank worked as the Vice President under the CEO, Bernard Marcus. Then in 1978, both Blank and Marcus were fired from their roles.
In an interview with Graham Bensinger, Blank recalled that he and Marcus were fired from their positions because the SCC had investigated Handy Dan. Even though the investigation was fruitless and nothing was found, the parent company's executives used the investigation as an excuse to fire both of them.
This was despite the fact that Handy Dan was their most successful division under Blank and Marcus' leadership. You can watch the video below to see the full interview with Arthur Blank.
Even though they were both fired from Daylin, Blank and Marcus decided to use their newfound freedom to start their own company.
Founding The Home Depot
It was in the same year that they were both fired, 1978, that Arthur Blank and Bernard Marcus conceived the idea of a one-stop-shop for do-it-yourself home improvers. They made their idea into a company named The Home Depot, founded along with Ken Langone and Pat Farrah.
Their first two stores were opened up in Atlanta, Georgia in 1979. Although it took some time for the stores to become popular, they knew that they would be considering their long history within the home improvement industry.
When the Home Depot stores picked up in popularity, they ended up revolutionizing the retail industry. That was because of some sales tactics that Blank and Marcus had been testing out while still at Handy Dan.
They had been doing some research surrounding discounting products. As this article in Entrepreneur magazine points out, "They observed that when they marked down items, volume increased and costs as a percentage of sales decreased."
Although they were unable to move further with this experiment at Handy Dan because they were fired, they were able to test it out more now that they had struck out on their own. Of course, like many new ventures, they weren't an instant success.
It took a while for the Home Depot to build up a name for itself in the Atlanta area, but word-of-mouth and customer satisfaction led to them being able to branch into Miami two years later.
Arthur Blank Becomes a Billionaire
The Home Depot grew in success over the years and soon became the world's largest home improvement retailer. It helped to empower Americans to become do-it-yourselfers.
This vision also helped Arthur Blank to become a billionaire. He served as the CFO up until 1997 when Bernard Marcus retired and Blank took over as the CEO.
Then in 2001, he himself retired from the Home Depot with a 1.5% stake in the company. After retiring, Blank became very involved in the Atlanta community and bought the NFL team the Atlanta Falcons.
In 2012, Arthur Blank joined The Giving Pledge and has vowed to give away at least 50% of his wealth before his death. He has done this through his foundation The Arthur M. Blank Family Foundation, which has given over $560 million USD to charities.