Charlie Daniels was an American country singer who was best known for his country and bluegrass music. Sadly, the country legend left this mortal world on 6 July 2020 — but what happened exactly?
In the early hours of the morning, Charlie Daniels suffered a hemorrhagic stroke. He was taken to the hospital by his son, Charlie Daniels Jr. who called 911, but sadly there was nothing that could be done for the 83-year-old.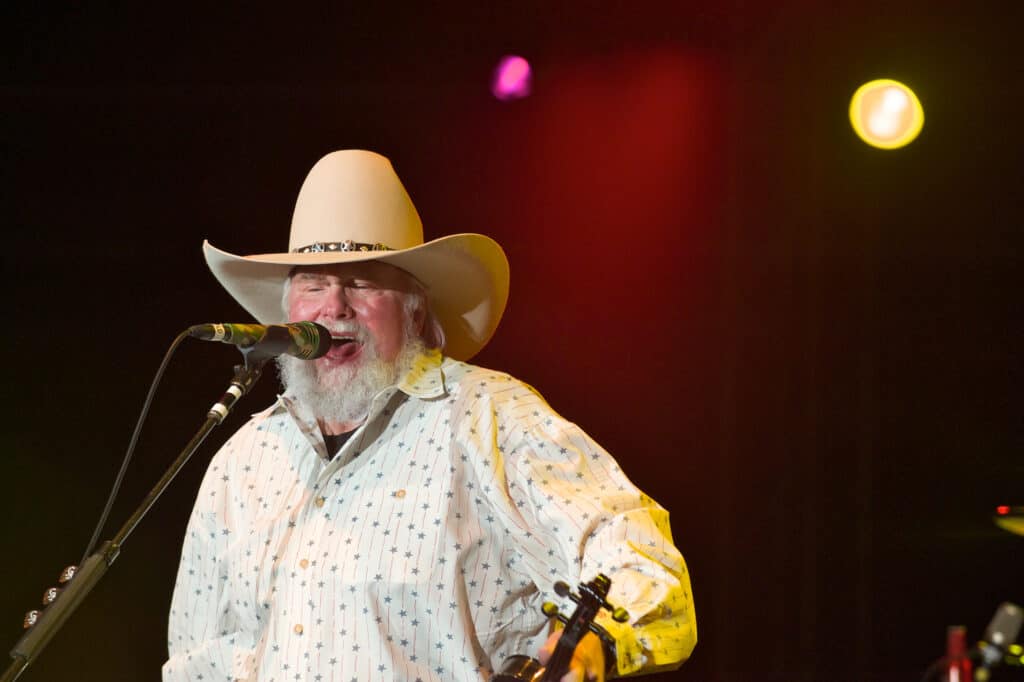 His passing plunged his family, friends, fans, and the country music industry into a state of mourning but the fact that he had lived a long and remarkable life comforted all who he left behind. Everything you need to know about his death — and life — is featured in this article!
What Was Charlie Daniels Best Known For?
Charlie was an American singer and songwriter, who also played many instruments in his music group, The Charlie Daniels Band. He was a talented guitar player and knew his way around the fiddle.
Famous for his country soul and bluegrass music, Daniels was an accomplished artist who even co-wrote a song performed by the King of Pop, Elvis Presley, called 'It Hurts Me'.
His most popular country hit was 'The Devil Went Down To Georgia', which made it to the number three spot on The Billboard Top 100. He also had successful titles such as 'Uneasy Rider' and 'The South's Gonna Do It Again' under his belt.
Apart from his flourishing music career, Charlie was also very involved in the NRA (National Rifle Association) and even appeared in some of their videos.
Charlie lived with his wife, Hazel, in Hermitage, Tennessee, in a farmhouse known as Twin Pines Ranch. He enjoyed working on his farm, but once sustained a serious arm injury from doing so.
On 30 September 1980, while digging holes for a new fence on his property near Mount Juliet, Charlie's shirt sleeve got caught in a spinning auger, breaking his arm in three places, as well as two fingers. This required surgery and recovery took several months.
It was on his farm where he suffered a major stroke that would prove to be fatal.
What Are The Details Surrounding Charlie Daniels Death?
In the early hours of 6 July 2020, Charlie suffered a hemorrhagic stroke. Upon discovering her husband's state, Hazel telephoned her son who arrived to find his father slumped over a chair on the porch.
Charlie Daniels Jr. rushed his father to the nearby TriStar Summit Medical Center, but it was too late and Charlie passed away.
Despite his older age, Charlie was in good health and led an active lifestyle which left many people asking 'why?'. Well, Charlie Daniels Jr. has a theory.
Charlie Daniels Jr. firmly believes that it was the fault of the medication his father was taking that led to his death. Charlie was taking a blood-thinning medication, which meant the blood would not clot, causing him to bleed internally after suffering from his stroke.
He has since opened up about the traumatic event in a video, where he explains what transpired that morning.
How Did Charlie Daniels's Family Cope With His Death?
Above all, Charlie was a beloved family man and is survived by his son, Charlie Daniels Jr., who often updates the Charlie Daniels Band fan website in remembrance of his father.
The family shared a close bond and, as a result, Charlie's passing was incredibly hard on them.
Charlie Daniels Jr. wrote of his father's passing, "The man I've known for 55 years who, along with my mom, has always been there for me is gone. We're still shell-shocked."
Thankfully, the family's religious beliefs provided some comfort in this terrible time. Charlie Daniels Jr. shared "I know he's only gone in the physical sense. I have no doubt that at 9:52 AM on Monday morning on July 6th, dad heard "Well done, my good and faithful servant."
Though Charlie Daniels is no longer with us, his legacy is kept alive by his son, former bandmates, and the official Charlie Daniels Band Instagram account. And, of course, his music will live on for many years to come.