Hollywood legend Joaquin Phoenix, is one of many famous celebrities with a visible scar. Located on his upper lip, Phoenix's infamous scar has been the source of endless speculation, but how did he get it?
It is thought that Joaquin Phoenix was born with a microform cleft, an extremely mild form of cleft lip which appears like a scar. The actor has reportedly stated in interviews that the scar was an 'act of God' and that his mother, whilst pregnant, felt a sharp pain one day, causing him to be born with a mark on his lip.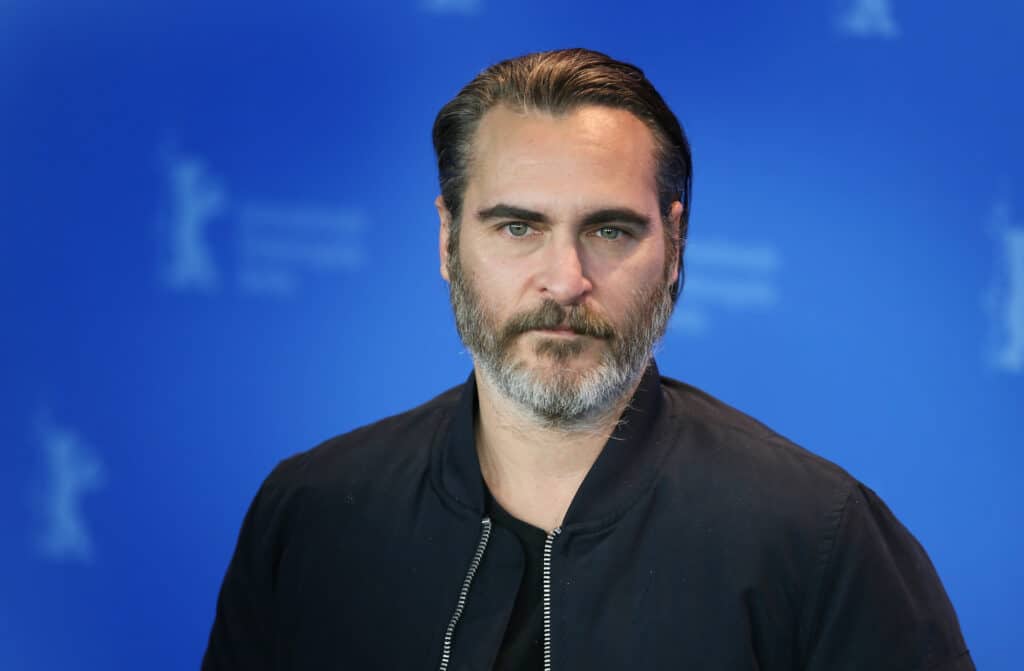 Read on to learn more about how Joaquin Phoenix got his scar.
An 'Act of God'
With a career spanning the best part of four decades, Joaquin Phoenix has spent most of his life in the spotlight. However, the megastar's early life began far from Hollywood.
Born in Puerto Rico in 1974, he spent his first few years as a member of notorious religious cult Children of God, living a nomadic lifestyle. His parents, John and Arlyn, were missionaries and the family moved frequently around South and Central America.
When John and Aryln became disillusioned with the group, they quickly left and moved Phoenix and his siblings to California, intending to start a new beginning. As for his scar, his religious upbringing clearly had a profound impact on his understanding of its origins.
In response to speculation, Phoenix clarified that his scar is not a surgically fixed cleft but something he was born with. More specifically, Phoenix has been quoted as saying that it was God who gave him the scar.
In a 1995 interview he said, "when my Mom was pregnant with me she was in a hammock on the beach and she got these intense pains, and she felt as if some force, God or whatever, had caused this. Then I'm born".
His mother believed Phoenix's scar to be the result of an intervention from God, but the actor is not a religious person himself.
Cleft Lip Controversy
Phoenix's mysterious scar has sparked endless gossip. Many people have assumed the scar to be the result of surgery to repair a cleft lip, but this is untrue.
The scar is thought to be a microform cleft, which is the least noticeable cleft lip condition, and usually appears as a scar or notch.
There are multiple different types of cleft, most of which begin to develop very early on in pregnancy, but a microform cleft develops later on. This condition is very rare, occurring in just 0.06 of every 10000 live births.
While it's unclear if Phoenix's mark is a scar or a cleft lip, it became the focus of attention when talk show host Wendy Williams assumed it to be a cleft lip, following Phoenix's appearance on her show. She appeared to mock the condition, but quickly apologised when she received widespread criticism.
Birthmark or scar, it has done nothing to stop Phoenix from rising to stardom, where the award winning actor has proved his versatility time and time again.
Stars with Scars
Joaquin recalls in an interview that upon moving to California as a child, "we spent our days talking and singing and we were always in front of an audience". It wasn't long before he landed an agent, at just six years old. The rest is history.
He's one of many Hollywood stars with visible scars, proving that they're not so different to the rest of us.
Harrison Ford has a well-known facial scar gained from crashing his car into a telephone pole in 1964. Tina Fey, Jonah Hill and Jason Momoa are amongst a long list of other celebrities with visible scars.
For Joaquin Phoenix, a mysterious scar is just one of the many interesting things that make him a fascinating actor and person.
Watch the actor discuss his Oscar-winning performance as the Joker in the YouTube video below.