Kim Zolciak-Biermann is an American television personality best known for her appearance on the reality TV series 'The Real Housewives of Atlanta.' Having made a career for herself from flaunting her lavish lifestyle on TV and social media, one can only wonder how Zolciak- Biermann accumulated all her wealth. So how did Kim Zolciak-Biermann make her money?
Kim Zolciak-Biermann has made most of her money from her appearances on the hit reality TV show 'The Real Housewives of Atlanta.' Off the back of her success on the show, she then started her own reality TV show with her family. She is also an entrepreneur as she has a swimwear and skincare line.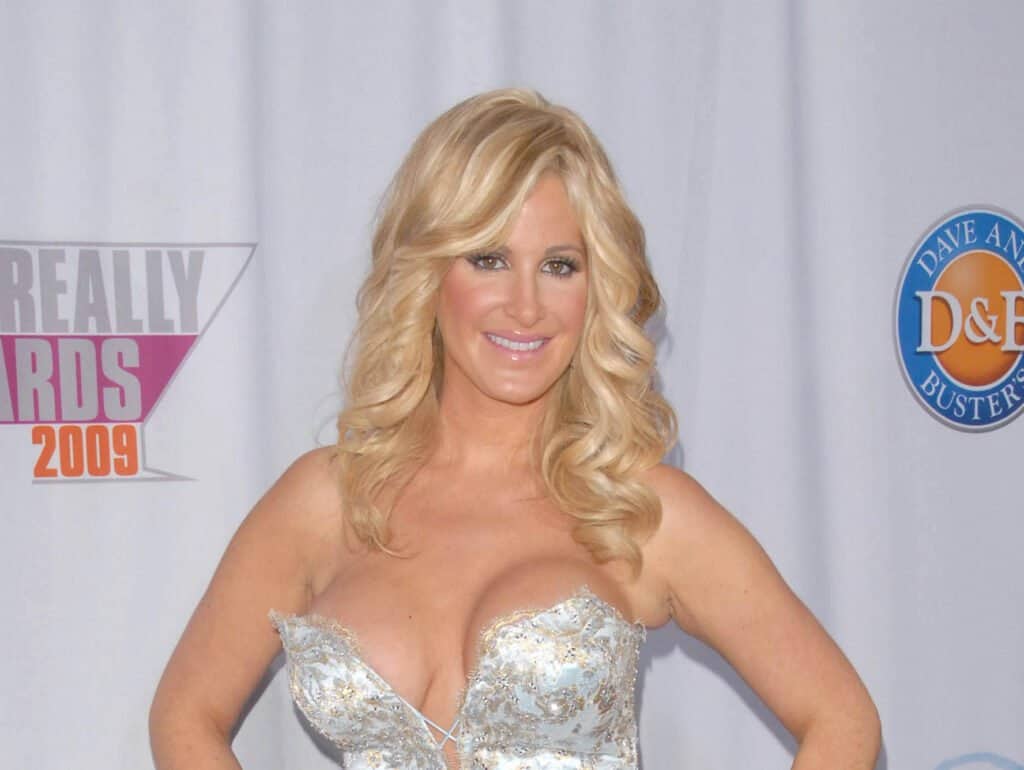 Read more about Zolciak- Biermann's career on reality TV and how she turned into an entrepreneur by building her own line of swimwear and skincare.
Reality TV Fame
Before her claim to fame on reality TV, Zolciak- Biermann wanted to become a nurse and therefore studied nursing at the University of Connecticut. 
This all changed when she was cast to appear on the reality TV series 'The Real Housewives of Atlanta' in 2008. 
While appearing on the reality TV series, Zolciak-Biermann quickly turned into a fan-favourite.
The popular Bravo TV show chronicled Zolciak- Biermann's daily life in Atlanta together with her fellow housewifes and her early relationship with a mystery man only known to the cameras as 'Big Poppa.' 
While Zolciak- Biermann made more than five figures per episode of 'The Real Housewives', she decided to simultaneously start a career in the music industry.
This is why, in 2008, Zolciak-Biermann released her debut single 'Tardy for the Party', which certainly increased her profits and was chronicled on the show. 
In 2010, Zolciak-Biermann started dating the Atlanta Falcons player Kroy Biermann. 
With their meeting and early stage of dating shown on 'The Real Housewives', Zolciak-Biermann and Biermann started attracting sizeable media attention of their own. 
As a result, Zolciak-Biermann decided to leave 'The Real Housewives', embrace her own fame and start her own reality TV show with her family and husband-to-be called 'Don't be Tardy.'
Entrepreneurial Interests
Having left 'The Real Housewives' in the middle of its fifth season in 2012, Zolciak-Biermann started building her own brand. 
Her and Kroy Biermann got married and had their four children together on their reality TV show, which quickly gained them popularity and reality TV fame.
With the success of their own show, 'Radar Online' estimates that Zolciak-Biermann alone makes around $80.000 per episode of 'Don't be Tardy.'
To further her public image, Zolciak-Biermann appeared on the 21st season of 'Dancing with the Stars' in 2015, which she however left just three weeks into the competition.
A budding entrepreneur, Kim and Kroy then founded their own skincare line 'Kashmere Kollection' in 2016. 
Building on that, Zolciak-Biermann founded her own swimwear brand called 'Salty K Swim' in June 2020. 
Lastly, like many reality TV personalities, Zolciak- Biermann also acts as a media personality and influencer, making money from endorsing products, like 'Fab Fit Fun' boxes, on her instagram channel.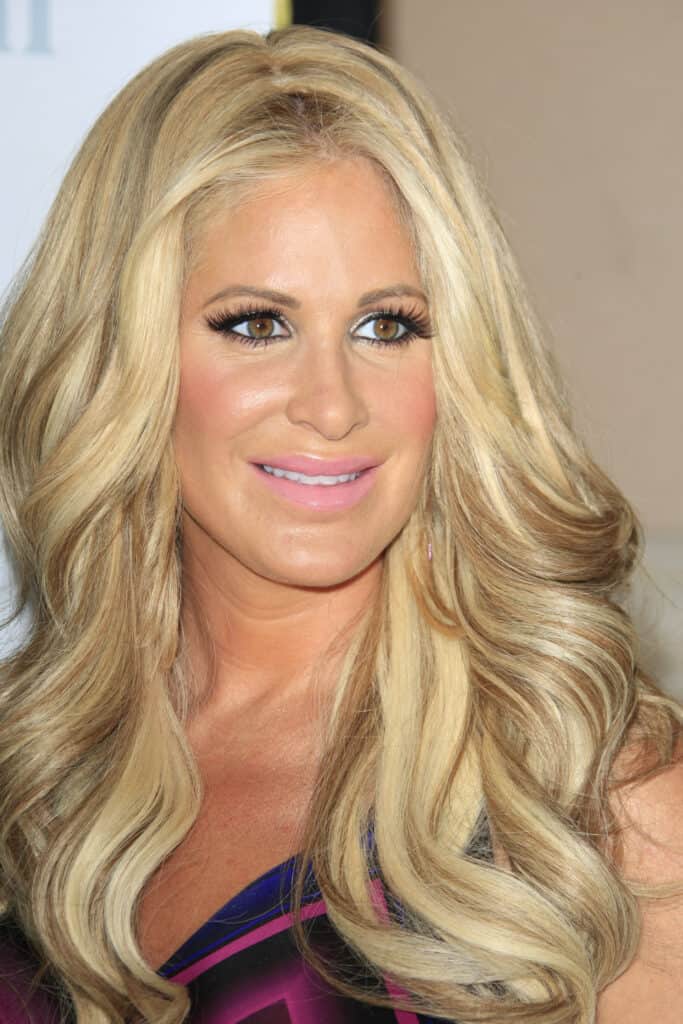 In a bid to extend her brand further, Zolciak-Biermann's eldest daughters from her previous relationship, Brielle and Ariana, also work as influencers and can be seen frequently featuring both on Zolciak-Biermann's instagram as well as on the family reality TV show. 
Altogether, it is estimated that Zolciak-Biermann's net worth is $3 million, while that of her former American football player husband is around $5 million.
This shows that while Zolciak-Biermann first rose to fame as a reality TV personality on 'The Real Housewives of Atlanta', she has since succeeded in building her own profitable and sizeable career.
Being the star of her own reality show, as well as an entrepreneur, one can only wonder what Zolciak-Biermann will do next.