Melissa McCarthy is probably the most famous plus-sized actress in the world. She has also gone through some pretty amazing weight loss transformations.
Melissa McCarthy lost weight through a high-protein, low-carb diet. While she has gained and lost weight many times throughout her career, her new diet accounted for an estimated 75-pound weight loss. She has also led a fairly active lifestyle which contributed to her weight loss. McCarthy has also spoken out about the unrealistic standards Hollywood has for women surrounding weight.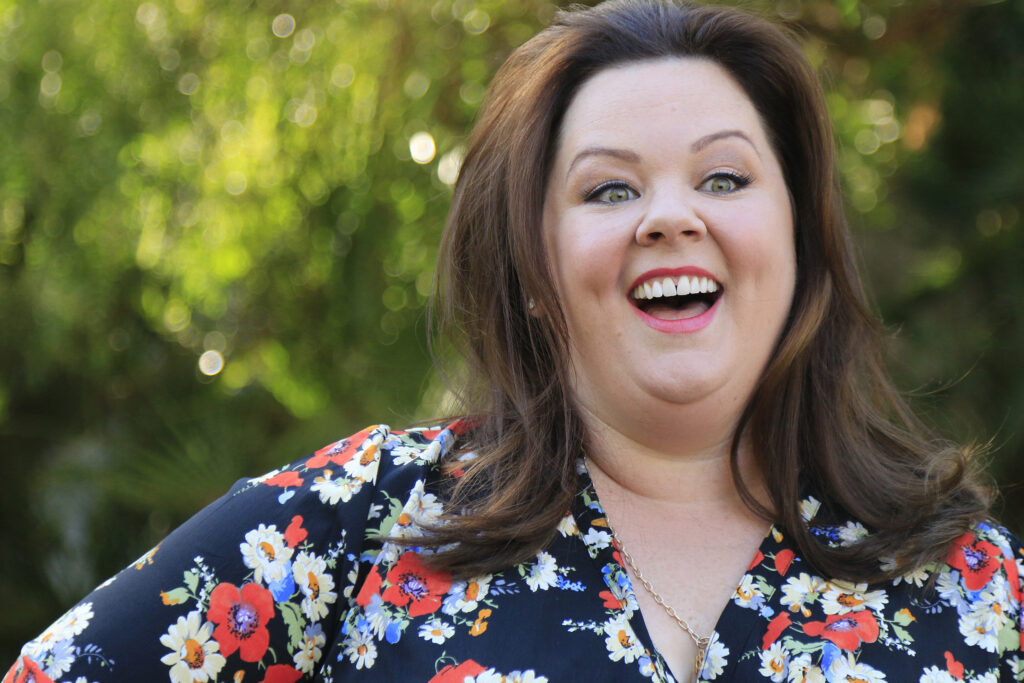 You can read more below about Melissa McCarthy's diet, how she stays active, and how she uses her voice for body positivity.
Melissa McCarthy's Weight Loss Diet
McCarthy's recent weight loss isn't the first time she has dropped 70-pounds via a diet. However, the first time she did this is was through a fad diet.
When she landed one of her first big roles, as a supporting character on Gilmore Girls in 2003, she decided she wanted to lose a ton of weight. In order to do that, she went on a liquid diet that was assisted by a doctor.
She managed to lose 70-pounds in four months on this diet but she has said it wasn't worth it.
In 2011, she told People that she would never do anything like that again and that she felt starved and crazy most of the time.
That experience eventually led McCarthy to follow the route of changing her lifestyle instead of just doing more fad diets. She decided to focus on changing up everything she did.
In a 2016 interview with Charissa Thompson at Extra, McCarthy said that she has made her life very boring and that's how she has lost more weight. She even said that there is no special trick to it.
Instead, she now goes to bed super early and said that she doesn't do anything fun. That's one way to control a lifestyle change up.
Another thing that McCarthy has done to change her lifestyle was focusing on eating high-protein foods and a low-carb diet. This means eating a lot of healthy meats, protein-rich vegetables, and healthy fats.
Clearly, it's working for her. You can watch the below video from The Talko about Melissa McCarthy's transformation.
Despite her adamant stance on not using any sort of magic fix for weight loss, some weight loss pill companies have tried to say that she endorses and uses their products.
However, this is not true. It appears to be a scam by these companies as Delish pointed out in this article.
McCarthy's Exercise Routine
Weight loss is 80 percent diet, but it also takes another 20 percent of effort with working out to really shed the pounds. That's why Melissa McCarthy focuses on fitness too.
One thing that she isn't a fan of though would be doing activities that aren't fun. So her fitness routine focuses on being fun.
After all, she was really active in high school from playing tennis to cheerleading.
In 2015, PK Baseline spoke with Melissa McCarthy's trainer and got some of the details about her workouts. They were told that she mixes things up with martial arts, bodyweight exercises, rowing, and some weight lifting.
Melissa has also had the opportunity to do some very interesting training for some of her different roles. One of those experiences was for her starring role in the action-comedy Spy.
She told Kelly Ripa and Michael Strahan on Live with Kelly & Michael that she had worked with a professional martial arts trainer for two months to prepare for the role. While doing this, she discovered she actually liked doing some of her own stunts too.
McCarthy also told Seth Meyers on Late Night with Seth Meyers that she worked with an ex-CIA agent for the film too. That's some pretty cool training.
Melissa McCarthy Shuts Down Body Shamers
While Melissa McCarthy has lost a lot of weight, she has always been quick to shut down any and all body shamers out there. After all, that's something she has dealt with her entire career as a plus-sized actress.
In an interview with Redbook Magazine (as reported by Today) McCarthy said "With women, there's this constant weird cultural thing where we're always supposed to be comparing ourselves with one another. Who wore it best? Whose butt's better? Instead, how about if everyone wins? How intensely boring would it be if we were all the same?"
She also goes on to say that as long as everyone is healthy then the world should embrace them, no matter their body type.