Fans of NBC's World of Dance doing a binge on previous years' episodes might remember seeing American singer and songwriter Ne-Yo sporting a particularly uncomfortable looking cast around his foot during some of the episodes. What exactly was the story behind it?
Although there are no official statements regarding how Ne-Yo broke his foot, some articles and their sources suggest that the injury may have been sustained from a fall down a flight of stairs.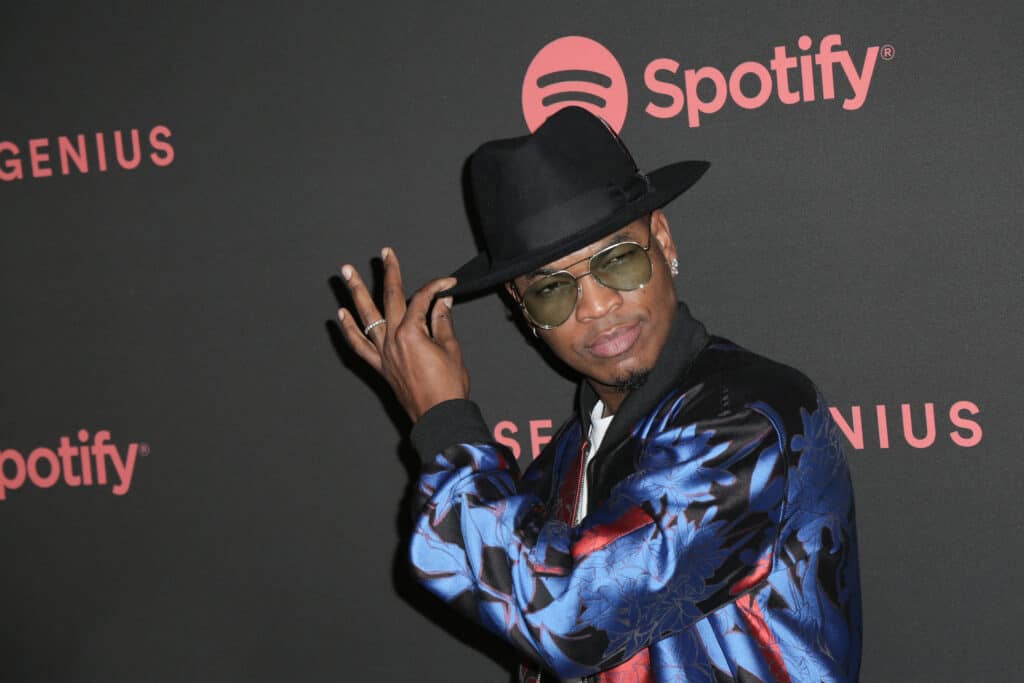 Ne-Yo obviously felt proportionately the same about discussing his broken foot as he did at letting it interfere with his day-to-day life. That is to say, he didn't feel it necessary at all, never mentioning it and still performing, traveling, and working as if nothing had ever happened.
The Mystery of the Broken Foot
Prior to an official mention of the broken foot by Ne-Yo himself, albeit still without an explanation, the first little bit of intrigue regarding his foot came up with an article published by a celebrity gossip website.
An airport ambush at LAX was the first sighting of the broken foot. If the cast wasn't a give-away that something was wrong, then the fact that he was riding a small knee scooter to give the break some much-needed rest was the next biggest hint.
Assuming that the cast wasn't just a stylish new shoe and the scooter wasn't a fashion accessory.
He was later seen again, cast and scooter in tow, beaming with a smile. A man whose spirits would take more than a little bit of pain to dampen. This time, it was at a rooftop restaurant.
In a way that likely only he could pull off, in the images captured of him with his knee scooter, it somehow doesn't even look too out of place. It almost looks more like a photoshoot prop rather than an aide to assist him in resting his injury.
The only other sightings of the broken foot were from sharp-eyed Twitter users attending concerts who spotted that the artist was wearing the cast on his foot. Still giving it his all despite the disability, however.
Not only was he still performing on stage, but he shot an entire season of the World of Dance with a broken foot. It was as a judge, so thankfully he didn't need to bust a move on stage whilst still in his cast.
Neither Ne-Yo himself or any other publication has actually explicitly divulged the reasons for the injury. He clearly leads an active and busy lifestyle, so there could be a number of explanations that may shed light on the situation.
Although some publications did mention the source that made claims of a stair-related injury, only Ne-Yo knows.
So it seems that the mystery of his broken foot shall forever remain just that. One thing is for sure though, the R&B singer isn't one to let something as insignificant as broken bones get in the way of doing what he needs to do.
World of Dance Injuries
World of Dance was likely relieved that one of their star judges had the steely will to not want to abandon the project due to injury. Of course, his role on the show wasn't necessarily going to demand any antics on-stage, but it would be understandable to want to rest up.
Even though his injury wasn't a product of the show, Ne-Yo was unfortunately not the only person featured on World of Dance to be unlucky enough to sustain a little bit of damage.
In the case of one act in particular that performed on the show, not only did one of the dancers have a broken toe, she in fact still chose to perform her act. One member of a duo from Utah, the dancers soldiered through their adversity to try and earn themselves a spot on the show's finals.
During the performance, the injury was clear as the injured dancer, Charity Anderson, had visible signs of the toe being damaged in the form of bandaging.
The judges were clearly impressed by the resolve that was on display, especially Ne-Yo who commented on the fact that they had chosen to persevere with the act, stating that it made the performance even better for him.