Since first making her name on "Keeping Up with the Kardashians", Kendall Jenner has become a global superstar and successful model. How many cars does she own?
It is difficult to put an exact number on how many cars Kendall Jenner owns but she clearly has a strong appreciation for automobiles. Her primary passion seems to be for classic American muscle cars, such as her 1957 Corvette Stingray and her Camaro SS, but she also owns a number of luxury modern vehicles such as her Ferrari Spider.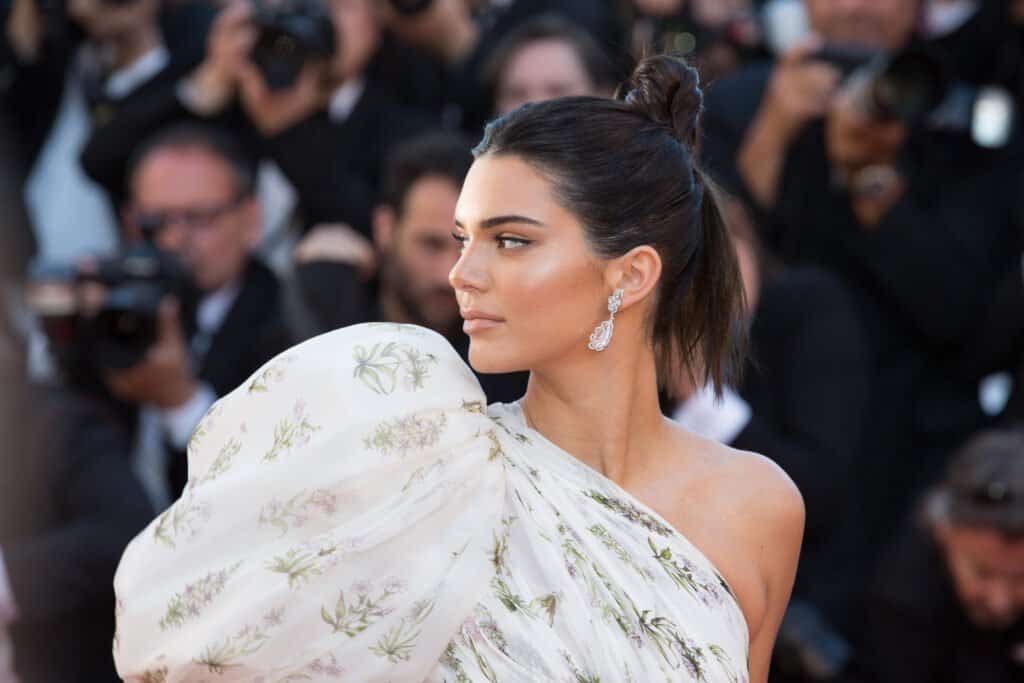 For more on Kendall Jenner's car collection, read on.
First Car
Kendall Jenner's first car was a Range Rover, which she received a gift on her 16th birthday. She later upgraded to a more luxurious model when she turned 19. Cars as birthday presents seem to be a common theme with Kendall, as she was also given a Rolls Royce for her 21st birthday.
Classic Cars
Jenner also owns a vintage red Ford Mustang convertible, a timeless way of driving around Los Angeles and the surrounding countryside.
The Mustang isn't the only classic car Kendall likes driving, as she drove a blue 1957 Corvette Stingray during an interview with Vogue.
When Kendall made it clear that she wanted a classic car rather than a new one, her father took her to the same hanger in Burbank where Jay Leno stores his cars so she could decide what she wanted.
The car apparently cost in the region of $100,000 and had extensive restoration work performed on the engine and white leather bucket seats. It was also completely repainted but Kendall ensured it was in the car's original aqua color scheme.
There were no modifications made to the original design, with an AM radio and one small rearview mirror. The Stingray is essentially identical to how it would have rolled off the production line in 1957, almost 40 years before Kendall was born.
Kendall's appreciation for classic cars is enabled by the fact that her father taught her to drive a stick shift when she was 16, providing a world of possibilities to enjoy cars from the pre-automatic age.
Caitlyn Jenner's love of cars shouldn't be a surprise. An Olympic gold medalist during her days as Bruce, winning the Men's Decathlon, the newfound fame and popularity that came with being an American hero meant that Bruce was free to do what he wanted with his time.
After being invited to compete in an April 1979 celebrity motor race, Bruce became a professional racing driver in the 1980s. It seems clear where Kendall inherited her love of cars; her half-brother Burt Jenner, from Caitlyn's first marriage to Chrystie Crownover, is a professional racing driver.
Another example of Kendall's relationship with classic American muscle cars is her intimidating black Camaro SS. Unlike the Stingray, the SS doesn't appear to be a daily mode of transport, reserved for times when she wants to drive something meaner.
It seems her choice of car was appropriate during an August 2015 drive with a friend, when Kendall was photographed getting annoyed by another driver and showing them her middle finger. Fortunately, it seems that her slight temper doesn't translate into how she drives.
Modern Cars
Jenner has been pictured driving numerous modern sports cars but it isn't clear whether or not some of these are rentals rather than her own cars.
We do know that Kendall owns a Ferrari Spider, since she and her sister, Kylie, bought matching models, with Kylie's in gunmetal gray and Kendall's in black. This is definitely a level above everyday twinning.
The Kardashian/Jenner family owns numerous Mercedes G-Class wagons, with five pictured outside their family home in an Instagram post uploaded by Kendall. It seems likely that Kendall is one of the owners, given her passion for cars.