English celebrity chef Paul Hollywood is best known to audiences for his time as a judge on "The Great British Bake Off" but he is also passionate about cars. How many does he own?
Paul Hollywood has owned a number of luxury cars and bikes. In 2019, he sold most of his cars following his breakup from Summer Monteys-Fullam. He owns an Aston Martin DBS Superleggera, a high-end Range Rover, and a Bennetton Formula 1 car.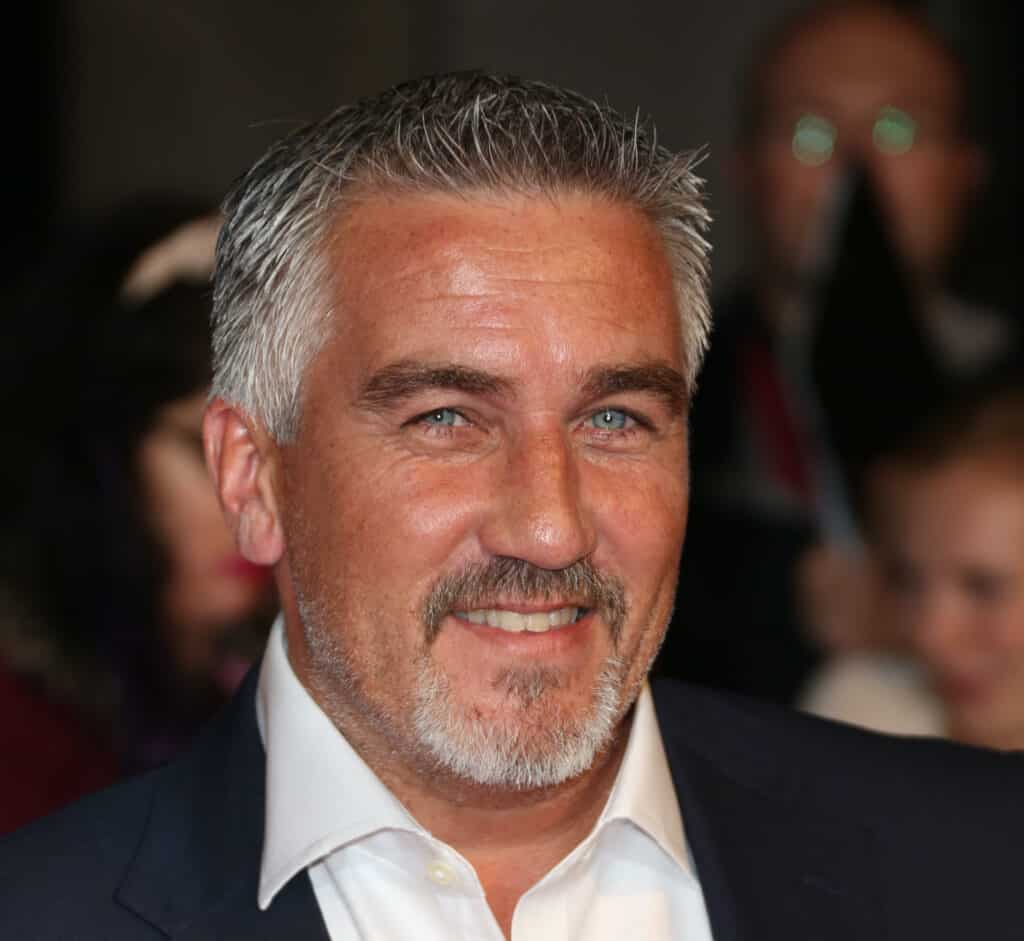 For more on Paul Hollywood's car collection and the reason for its sudden decrease in size, read on.
Paul Hollywood
Paul John Hollywood was born in Cheshire, England on March 1, 1966. His father, John Hollywood, was a bakery proprietor and Paul left the Wallasey School of Art to get his start in the family business.
Initially working for his father's bakery in York, he progressed to other bakeries in the vicinity of Liverpool and then became a head baker at a number of prestigious hotels. He then moved abroad, working at resorts in Cyprus.
Hollywood returned to the UK and began appearing on TV, chosen to be a judge on "The Great British Bake Off" when the show launched in 2010. Rather than the scything criticism of Simon Cowell, Hollywood has been admired by viewers for his honest critique of contestants' work.
In 2013, he began appearing on "The American Baking Competition" and in 2017 he was a judge on "The Great American Baking Show".
Cars
In addition to baking, Hollywood has a passion for motoring. He started racing competitively in 2015, driving a Beechdean AMR Aston Martin Vantage GT4.
Hollywood came second in class at the Britcar Trophy Championship in his first year and also raced in the Aston Martin Festival at Le Mans.
In 2017 he came first in class an endurance race at Silverstone, again in a GT4. He then drove an Aston Martin GT8 in a 24-hour race at the Circuit of the Americas in November of that year.
He has said that he discovered his passion for cars after seeing James Bond's iconic Aston Martin DB5, explaining his affinity for the British manufacturer.
In November 2019, Hollywood began building a new garage to house his personal car collection. This included a brand new $300,000 Aston Martin DBS Superleggera and a $130,000 Range Rover.
Hollywood's passion for motoring isn't limited to cars as he is also a lifelong biker. He imported one of the UK's first Kawasaki H2s and is said to own in the region of 14 bikes.
Selling Up
Before buying his new Aston Martin and Range Rover, Hollywood sold much of his luxury car collection following his breakup from girlfriend Summer Monteys-Fullam.
Hollywood was believed to have gotten rid of the cars because they were often driven by Summer and he wanted to make a fresh start. Ironically, the first car he bought after the sale was his black, state of the art Range Rover, almost identical to one he already owned.
The breakup was an unpleasant one, allegedly motivated by Hollywood asking Monteys-Fullam to sign a gagging order. Shortly after their separation, texts sent by Hollywood were leaked to the press.
It's little surprise that Hollywood wanted to make a clean break of things and he certainly made an impressive start to his new car collection.
Fortunately, it seems Monteys-Fullam preferred driving cars to riding motorcycles, so there was no need for Hollywood to give his bikes the same treatment as his cars.
Hollywood also purchased a B200 Benetton F1 chassis, which cost about $80,000, and has been restoring it back to racing condition. The car was originally raced by Alexander Wurz in the 2000 Formula 1 season.
It's difficult to know exactly how many cars Paul Hollywood owns at any given time but, with his passion for motoring, his collection is undoubtedly impressive.