There's no denying that the Royal Family owns a lot of real estate. From castles and palaces to parks and large conservations and townhomes, the Royal Family has got a fair share of options to choose from when it comes to whereabouts they want to live in the UK. But filtering through their property list, how many luxury palaces do they own?
In total, the Royal Family own four palaces. They can be found throughout the United Kingdom in all four countries. However, some are own by the Crown, and some are personally owned by the Royal Family.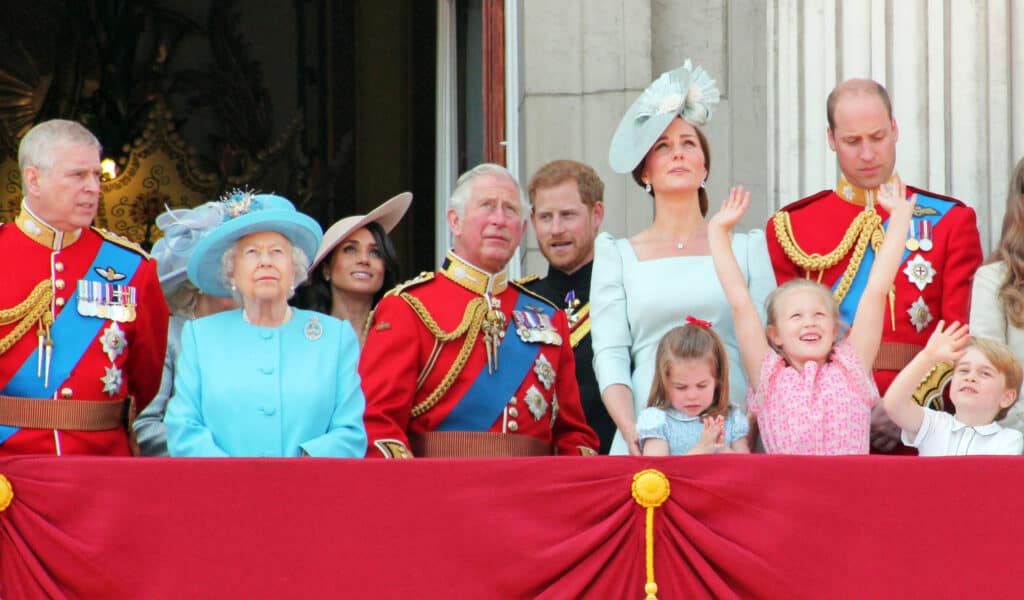 To find out where these palaces are, which are own by the Crown and which are personal, and a whole lot more, keep on reading on!
Who Owns What?
There are two types of Royal ownership. There's ownership from the Crown, which means that whoever is the King or Queen of England will have these properties.
Then there's personally owned, which means members of the Royal Family owns the houses like you or me would when buying a house.
Albeit, their houses are a little fancier and more expensive.
With this in mind, let's break down all the palaces into their respective categories.
Crown-Owned Palaces
Buckingham Palace
Palace of Holyroodhouse
Kensington Palace
St. James Palace
Other formal royal residences include palaces;
Apethorpe Palace
Palace of Beaulieu
Beaumont Palace
Bridewell Palace
Brill Palace
Clarendon Palace
Dunfermline Palace
Eltham Palace
Falkland Palace
Havering Palace
Kew Palace
King's Langley Palace
Linlithgow Palace
Nonsuch Palace
Oatlands Palace
Palace of Placentia
Richmond Palace
Savoy Palace
Theobalds Palace
Palace of Westminster
Palance of Whitehall
Woodstock Palace
There are no personally owned palaces.
Bear in mind that these lists do not contain any castles, halls, cottages, houses, parks, and so on. Only palaces, but still, who knew there were so many?
In some ways, you could say that the actual members of the Royal family themselves own no palaces since they're all owned by the Crown. This means that if you were King or Queen, then you would also have access to these palaces.
However, properties like Barnwell Manor and Gatcombe Park, are privately owned, which means that even if the Royal Family weren't the Royal Family, then they would still have these properties.
The Official Home of the Queen
The official home to the Queen is, of course, Buckingham Palace. This is where the Queen is known to live from Monday to Friday, and any business that needs to be taken care of happens here.
This is why Buckingham Palace is known as being a 'working residency.'
At the weekends, it's known that the Queen and her husband, The Duke of Edinburgh, will vacant to Windsor Castle.
However, over the month of Easter, the Queen will also stay here, for which it is then known as Easter Court. 
When the Queen is instead staying in Scotland, she stays at the Palace of Holyroodhouse.
She will live here for one week of the year, which is aptly named Holyrood Week, around the end of June or the beginning of July in celebration of everything that is Scottish.
However, all of the above palaces are Crown-owned, but she does spend time in her privately-owned places as well, just that they're not palaces.
Notably, one of the Queen's favorite Scottish homes is Balmoral Castle, in which she usually stays during the months of August and September (without going back to Buckingham).
This was a castle the Queen purchased with her own finances.
She also stays frequently in Sandringham House in Norfolk, which is another of her firm favorites; a property she inherited from her father, George VI. This is the home where she typically spends her Christmas holidays.
A Benefit to the Country
While it may sound like these beautiful palaces are a luxury that only the Queen and the rest of the Royal Family get to enjoy, this simply isn't the case.
Back in 2019, the Royal accounts were published that showed that tourism in the UK related to the Royal Family was at an all-time high. Residencies like Buckingham Palace and Windsor Castle had up to 2.7 million visitors from around the world in a single year!
The reports showed that the Royal Family brings in around £1.8 billion in revenue to the UK government, of which around £550 million comes from tourists only, although these are only estimates.
If you live in the UK or are visiting the UK and you have yet to see some of these beautiful buildings, make sure you take the time to check them out and see for yourself what stunning places these are, that are quite literally fit for a king.