With as prolific of a career as he has had over the years, the star of Game Night, Jason Bateman, is probably paid a decent sum of money for his roles.
Jason Bateman's movie salaries have never been disclosed, however, he makes a lot for his television roles. Starring in Arrested Development, Bateman would make up to $100,000 an episode. For his newer series Ozark, Bateman makes $300,000 an episode. This means $3 million yearly from the show. Bateman's net worth is around $35 million.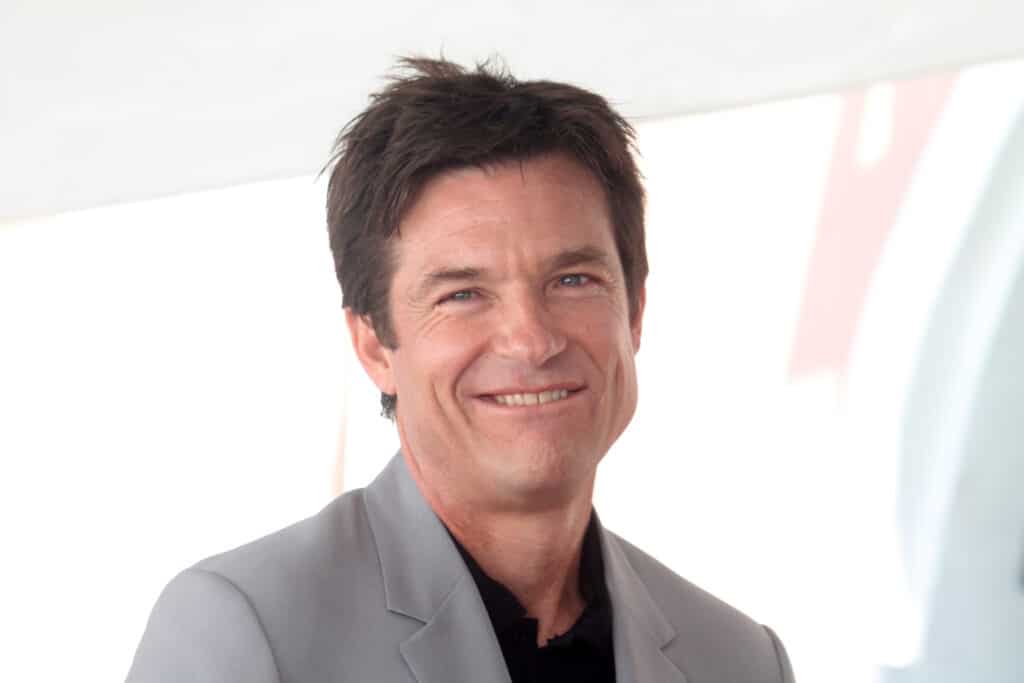 You can read more below about Arrested Development, the paycheck Batemen got from the series, and the money he is making from Ozark.
Arrested Development's Cancellation
We can all agree that Arrested Development was one of the most underrated comedy shows of its time when it came out in 2003, right? It was only on-air for three seasons before it was canceled due to low ratings.
That seemed like the end of the road for the show with Fox's decision in 2006. However, in 2011, rumors started popping up that the show was going to be picked up by Netflix for a fourth season.
The creator of the show, Mitchell Hurwitz, was hoping to do one additional season that would be the lead-in for an Arrested Development movie. Well, his hopes did come true because a deal was struck with Netflix for a fourth season, which was released in 2013.
You can watch the below compilation video to see some of the best scenes from Arrested Development.
The AR Casts Success & Bateman's Paychecks
The fourth season reunited us all with the quirky shenanigans of the Bluth family and their constant struggles with the law. By this point in time, the cast of the original series had garnered a lot more fame than they had when the show first came out.
Jason Bateman had starred or played a supporting role in over 20 different films between when Arrested Development was canceled and then reinstated.
Micheal Cera had become a household name from his roles in Superbad, Nick and Nora's Infinite Playlist, and Scott Pilgrim vs. the World.
Jessica Walter was the voice of Malory Archer in the animated TV show Archer and had been a part of the main cast of several shows. Portia de Rossi was also in several other shows including Better Off Ted and Nip/Tuck.
Will Arnett had appeared in a whopping 25 films and played one of the main characters in The Increasingly Poor Decisions of Todd Margaret alongside his Arrested Development alumni, David Cross. Cross also appeared in over 20 films post-AR.
Finally, Alia Shawkat had appeared in over ten films and five other television shows. All of this career success for the former cast of Arrested Development meant one thing, a bigger paycheck.
The fourth season of AR was a little different from the previous three. It was in a style of storytelling called 'Rashomon' where each episode follows one character and the whole story comes together at the very end.
According to a Looper article, the salary of the cast followed this format "$100,000 for their solo season 4 episodes, $50,000 for each episode in which they had limited screen time, and $25,000 for the installments they "barely" appeared in." So Jason Bateman was making a sizeable income since he was the star of many episodes.
Bateman's Ozark Paycheck
Jason Bateman has had even more success since the 2013 airing of the new season of Arrested Development. He starred in many films which included This Is Where I Leave You, Zootopia, and Office Christmas Party.
Then in 2017, a crime drama about a Chicago financial advisor wrapped up in a money-laundering scheme with the Mexican drug cartel appeared on Netflix. It starred Jason Bateman and Laura Linney as Marty and Wendy Byrde, who relocate their family to the Lake of the Ozarks region in Missouri.
The name of the television show was Ozark and it quickly gained popularity on the streaming platform. Due to its success, Bateman and Linney were able to negotiate some pretty big paychecks for their roles.
As Variety reported, Jason Bateman and Laura Linney each made $300,000 an episode for the first season of Ozark in 2017. Since Bateman directed, it is also possible that he was paid more on top of that for his additional role in the show.
While none of the financial information for his roles in films have been released, Bateman has clearly made a decent paycheck off of his television ventures.