Highly-acclaimed Oscar-winning actress, Natalie Portman has carved out a reputation as one of the most successful people in Hollywood. And, having landed her first-ever big-screen role, in 'Leon: The Professional', when she was just 13-years-old, it does make you wonder how much money Portman makes per movie now.
With a net worth of around $90 million, Natalie Portman makes around $800,000 per month. As holds true for all actors, earnings per movie vary due to production size and budget, but it's fair to say that Portman receives a small fortune from all projects, whether they're sci-fi hits or indie flicks.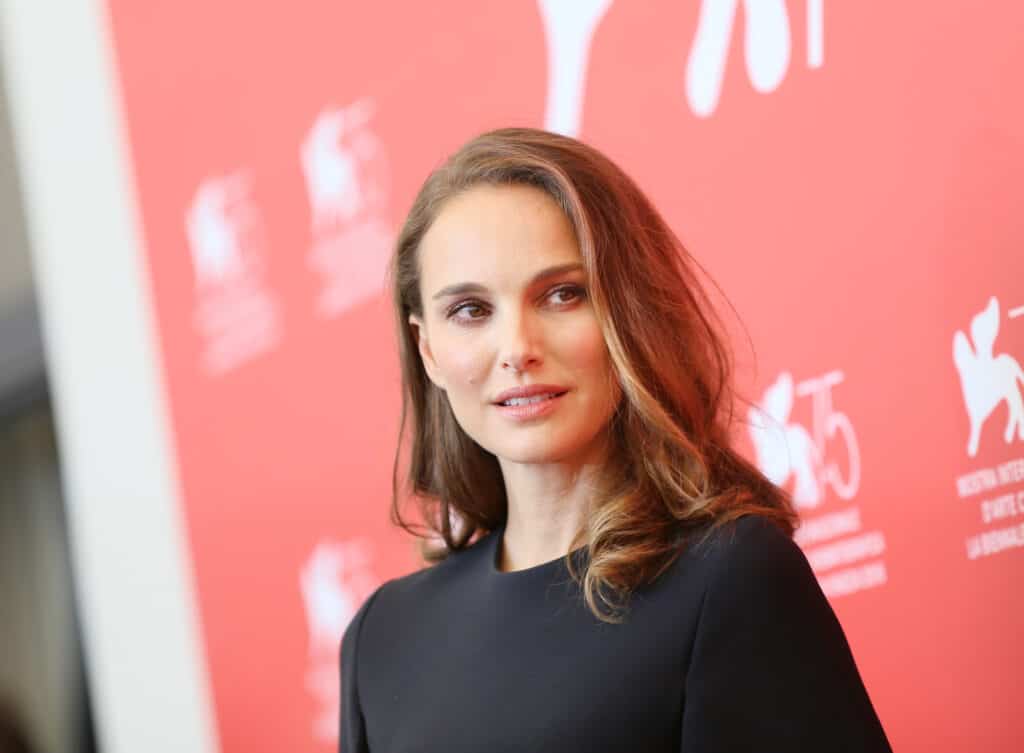 Ultimately, it doesn't come as a huge surprise that Portman earns such a lot of money from her acting career, after all, she has dedicated the majority of her life to forging her own success in the industry. Like many other actors, Portman has had to fight her way to top, and with her fame and status, she's even spoken out on social issues such as the gender pay gap.
Hollywood's Gender Pay Gap Controversy
As with other industries, Hollywood has been repeatedly called out on grounds of gender inequality in regard to the gender pay gap.
In an interview a number of years ago, Portman revealed that, during the production of the rom-com 'No Strings Attached' in 2011, her starring male counterpart, Ashton Kutcher, was being paid almost triple the amount than she was being paid for her own starring role.
At first, she said that she just went along with it, indicating that discourse around the gender pay gap was not universally discussed at the time. However, as time went on, Portman grew increasingly frustrated about what happened.
Reflecting on the role, Portman said: "I wasn't as pissed as I should have been! I mean, we get paid a lot, so it's hard to complain. But the disparity is crazy… Compared to men, in most professions, women make 80 cents to the dollar. In Hollywood, we are making 30 cents to the dollar."
At the same time as Portman spoke out about her complicity in the salary agreement for 'No Strings Attached', other actors such as Scarlett Johansson, Siena Miller, Jessica Chastain, and Jennifer Lawrence all shared similar frustrations about Hollywood's sense of backwardness.
Various sourced cite Lawrence's "successful negotiation" during the recruitment stage in 'Passengers', where she was paid more than Chris Pratt, as a sign of positive change in the industry.
Talking about the encouraging signs of improvement in Hollywood, Portman said: "I feel energized to be an activist… It's more important than ever to be as good a person as you can be in your community and to be really active in helping people who need more help now than ever."
In terms of utilising her status to help people, it's well worth taking a look back at how Portman spent much of her youth and early adolescence working in Hollywood and building her reputation within the industry.
How Natalie Portman Became Famous
Born in Jerusalem, Israel, Portman and her family soon left the Middle East and moved to the U.S. when she was just three-years-old. Having gone by her birth name 'Neta-Lee Hershlag' during her formative years, the burgeoning actress decided, professionally, to go by her grandmother's maiden name of Portman.
The young Portman was scouted by a model agency in a Long Island pizzeria when she was just ten but declined in order to focus on her acting career. Then, her perseverance paid off when she landed the role of Mathilda in 'Leon'.
In the movie, her character is a 12-year-old girl who forms a relationship with a much older hitman. In terms of the level of violence and adult themes in the film, Portman recently said that she didn't think the film would make it to screens today, saying: "There's a lot of stuff in there that's not amazing through today's eyes".
Regardless of the tone of the movie, 'Leon' received positive reviews and is considered Portman's big break to this day. Half a decade after the release of the movie, Portman also landed the role of Padme in the rebooted Star Wars trilogy, formally establishing her credentials as a celebrated young actor.
And, although the Star Wars films she starred in are generally considered to be big-budget flops, Portman progressed with her career and went on to star in some of the best films of the last two decades. Her exploits in 'Black Swan' won the actor an Academy Award, while her performances in 'Jackie' and 'Closer' also won her a number of high-profile industry accolades.