With movies that are still popular today like Gone in 60 Seconds and National Treasure, Nicolas Cage must have amassed a fortune by now. It makes you wonder how much money the actor makes in every movie.
Nicolas Cage makes anywhere from $1 million to $12 million USD per movie depending on his role. In recent years, Cage has appeared in a lot more films due to his financial problems. In order to pay off his debts, he has been taking almost every role offered to him and filming five to eight movies a year.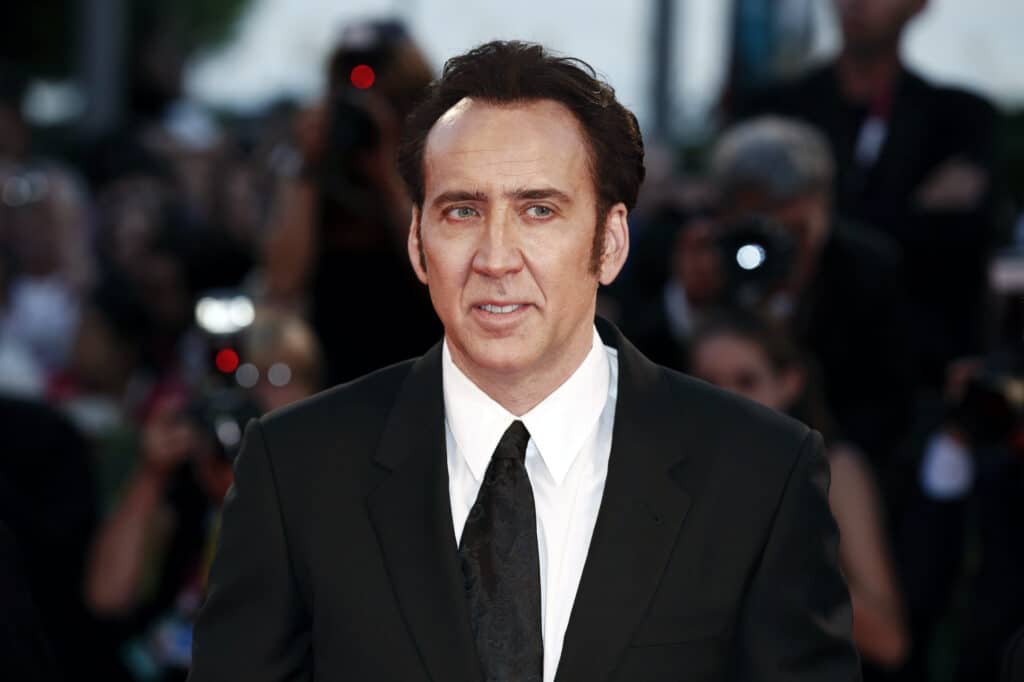 You can read more below about Nic Cage's highest-paid roles, his huge spending spree, and his debt.
Nicolas Cage's Highest Paying Roles
While Cage has been getting paid smaller amounts of money these days for his roles, at one point he was one of the highest-paid actors in Hollywood. His net worth was around $150 million before he ran into financial problems.
He had to have landed some pretty big roles in order to have a net worth that high. He did when he started to gain in popularity in the late 1990s when he began starring in big-budget films and won major accolades.
In 1995, Cage won the Academy Award for Best Actor in the film Leaving Las Vegas. From then on it was like the world had caught Cage fever.
He was only starring in about two films a year from 1996 to 2006, but almost all of those movies were smash hits at the box office.
As this Yahoo! article points out, Nicolas Cage's salary was $20 million US at the peak of his career in the early to mid-2000s. His payoff was that number for Gone in 60 Seconds, National Treasure, and Windtakers.
Nowadays, he appears in a lot more films and for half of that salary at most. Since 2006, Nicolas Cage has appeared in an average of four movies per year.
All of that money he made on his successful acting career led to the spending spree of a lifetime.
Spending Spree for the Ages
As mentioned above, Cage was worth about $150 million US at the height of his career in the mid-2000s. With so much money, he decided to invest in a lot of real estate.
Nicolas Cage went on a house-buying spree, but by house, we actually mean a castle and mansion-buying spree. He also bought a lot of cars.
So what exactly did he buy? Well, he started the spree around 2004 with a property on Paradise Island in the Bahamas and then bought himself a private island in the same archipelago for $3 million.
He bought the German castle 'Schloss Neidstein' in 2006 and 'Midford Castle' in England in 2007. Along with these two purchases, he bought 'Grey Craig,' a Rhode Island Estate, in 2007.
Cage also had homes in Nevada, Louisiana, and California totaling some $33 million.
On top of the housing, his ex-financial manager, Samuel Levin, said that Cage owned 22 cars. Levin goes on to say that he would have needed to make roughly $40 million a year just to maintain his lifestyle.
The houses and cars weren't the only things Nicolas Cage bought, there was some weird stuff too. He purchased shrunken pigmy heads, an octopus, the Lamborghini that was owned by the late Shah of Iran, and a dinosaur skull.
Watch the below video to find out more about Cage's spending spree and some of those big-ticket purchases.
Nicolas Cage's Financial Problems
As stated above, Nicolas Cage had a spending problem. Even his financial manager advised him against all of his crazy purchases, but he wouldn't listen to any advice.
That's why in 2009, Cage ran into problems with the IRS who said he owed $6.3 million in back taxes. On top of that, he was in serious debt to multiple banks for millions of dollars and they were suing him for unpaid loans.
Thus, Cage started selling off all of his properties to pay off his debts. Some of those properties ended up in foreclosure though, including the famous New Orleans 'LaLaurie House that' he had bought in 2007.
The LaLaurie House is claimed to be one of the most haunted houses in America because the original owner of the home was a serial killer in the 1800s. Cage lost it and most of his fortune. 
Now Nicolas Cage takes on as many as eight different roles in a year in order to continue paying off his debt. He has even noted in interviews that he made big mistakes and is paying for them now.