Hollywood superstar Scarlett Johansson is easily recognizable for starring in the blockbuster hit series, Marvel's "The Avengers", as Black Widow. Many moviegoers might be curious about how much the Oscar nominated-actress makes per movie due to her superstar status.
Scarlett Johansson earned a $35 million back-end sum for her role in "Avengers: Endgame", and makes around $10-$20 million for each movie. She also topped the 2019 Forbes' list of the world's highest-paid actresses, earning a whopping $56 million that year.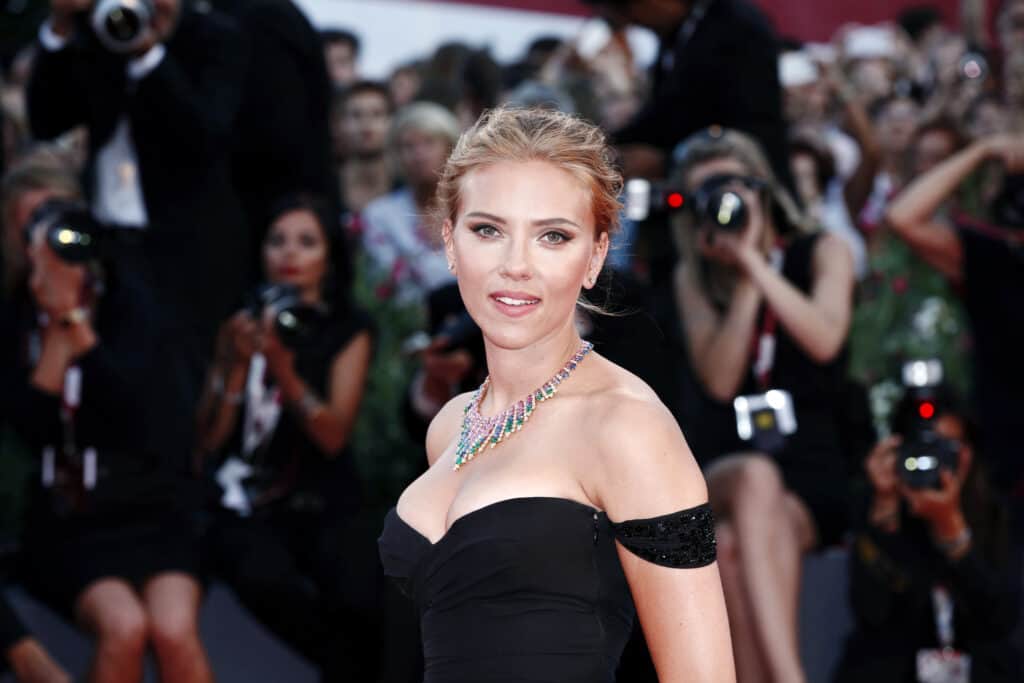 Scarlett Johansson has had a long and successful career as an actress. She has acted in a variety of roles in movies ranging from independent dramas to big-budget action movies. She has worked hard to earn the top spot on the list of highest-paid actresses, including landing some high-profile branding deals and other smart business ventures.
Filmography, Awards, and Notable Roles
She began acting at a young age, with her film debut in the 1994 movie "North" when she was just ten years old. However, her career kicked off when she starred in the movie "The Horse Whisperer" in 1998.
Since then, Scarlett Johansson went on to achieve immense success in Hollywood, starring in at least 50 different movies according to an Insider article in 2020.
Although the filming schedules for those movies alone would certainly keep anyone busy, Scarlett Johansson also managed to find time for other notable Hollywood positions, including having hosted Saturday Night Live at least six times.
You can watch her flex her comedic chops during her fifth Saturday Night Live opening monologue here:
In addition to guest-hosting one of the longest-running comedy shows on television multiple times, Scarlett Johansson has also won several awards for her acting roles.
She earned Oscar nominations twice, once for Best Actress as Nicole Barber in the film "Marriage Story" and again for Best Supporting Actress for her role in the comedy-drama "Jojo Rabbit".
Scarlett Johansson has also won a BAFTA Award for her 2003 role in the critically-acclaimed Sofia Coppola film "Lost in Translation". She played Charlotte, a young woman who enters into a unique companionship with an older movie star, Bob, who was played by Bill Murray.
The film earned an estimated $118.7 million worldwide.
In 2014, she won an OFTA Award (Online Film & Television Association) for her voice acting in the romantic science fiction movie "Her" from the director Spike Jonze. The movie has a 95% Fresh rating on the movie review website Rotten Tomatoes and earned a US box office profit of $25.6 million.
Although an actor's pay is not necessarily made public for each role they take, the amount Scarlett Johansson made for her role as superspy Black Widow for the movie "Avengers: Endgame" was reported by Forbes – a whopping $35 million back-end payment. The finale to the hit superhero series made $2.79 billion worldwide.
She is notable in Hollywood for earning equal pay to her male costars in the movie "Black Widow", for which she earned around $15 million.
Although she earned equal pay for that movie, Scarlett Johansson makes nothing close to what the top-earning actor, Dwyane "The Rock" Johnson earned; the actor topped Forbes's 2019 list with a staggering sum of $89.4 million.
Musical Career
Scarlett Johansson is not just an actress – she is also a musician, boasting around 676,200 monthly listeners on her Spotify page.
She sang "The Moon Song", which appeared on the soundtrack for the film "Her". Scarlett Johansson also released her own album, titled "Anywhere I Lay My Head" in 2008, with 11 songs.
Scarlett Johansson also collaborated on an album with Pete Yorn in 2009 titled "The Break Up". It is unknown if Scarlett Johansson has plans to release any future albums.
Brand Sponsorships and Philanthropy
Scarlett Johansson has ventured outside the entertainment industry and into business, accounting somewhat for her considerable net worth of $165 million.
She has worked with brands for collaborations and sponsorship deals such as Reebok's "Hearts" collection, Huawei's smartphones, and a SodaStream ad campaign.
However, Scarlett Johansson has not kept her fortune all to herself, opting to fundraise for charities such as the breast cancer awareness charity Too Many Women and USA Harvest, a food distribution non-governmental organization.
She was also an Oxfam ambassador for eight years but ultimately stepped down from the role.
Ultimately, Scarlett Johansson built her lucrative career through years of dedication to the craft of acting, and we can't wait to see what she does next – but we're sure that she will be well-compensated.