Lilakoi Moon, or Lisa Bonet as she is known professionally, is an American actress who was immensely popular throughout the late 1980s to early 1990s. Her popularity may have diminished over the years, but the balance of her bank account certainly hasn't. So, just how much is Lisa Bonet worth?
Lisa Bonet is worth between USD $10,000,000 and USD $50,000,000. Most of her wealth is the result of her starring in 'The Cosby Show' and her other acting endeavors. Additionally, Lisa has made money through property investments and brand endorsements.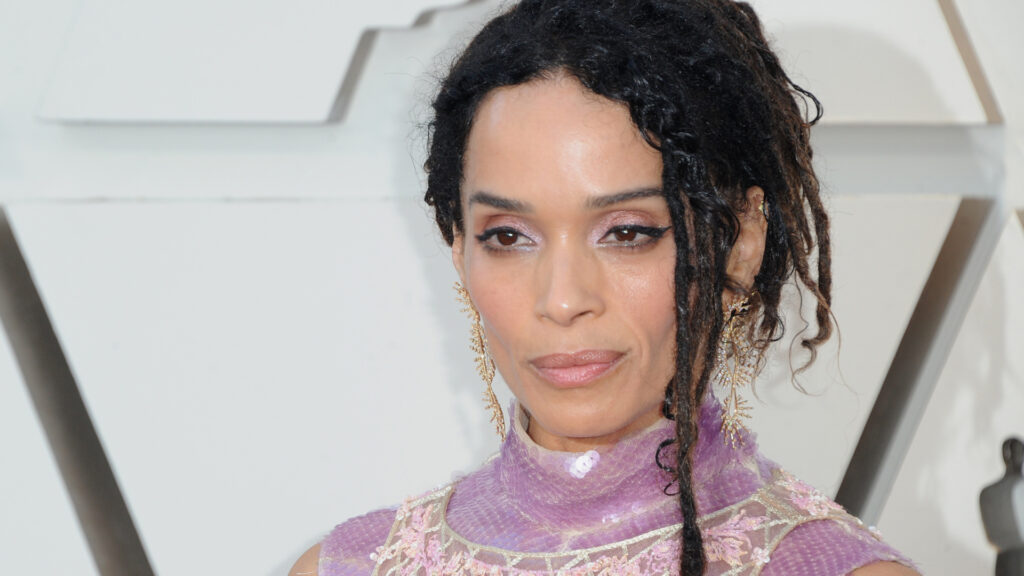 If you're interested in finding out about what Lisa Bonet's net worth is, how she makes money today, and what her level of wealth is like compared to that of her famous family members, be sure to keep reading.
What Is Lisa Bonet's Net Worth?
Despite some claims that she is worth upwards of USD $50,000,000, Lisa is widely believed to have a net worth of between USD $10,000,000 and USD $14,000,000.
Most of this impressive wealth is due to the money she earned and continues to earn from royalties from the time she spent starring in the iconic 'The Cosby Show.' Lisa acted in the show from 1984 to 1991 and brought the character of Denise Huxtable to life for a total of 119 episodes.
During her time on 'The Cosby Show,' Lisa was nominated for four Young Artist Awards, a TV Land Award, and a Primetime Emmy Award. It is the show that made her famous, and the show that has given her her millionaire status.
Lisa's net worth has doubled since 2017 when she was worth around USD $7,000,000. Part of this impressive growth has to do with some smart property moves she made: she sold a Venice Beach bungalow for a whopping USD $7,800,000 and a Los Angeles mansion for USD $3,500,000. But what else has she done to double her net worth?
How Does Lisa Bonet Make Money Today?
Though Lisa made most of her significant wealth when she was just a teenager, she hasn't simply sat back and let her wealth accumulate interest in a bank account. Over the years, she's experienced success as an actress and has had a steady supply of roles since her heyday.
Since being fired from 'The Cosby Show' in 1991, Lisa has been cast in several films; 'High Fidelity,' 'Biker Boyz,' 'Whitepaddy,' and 'Road to Paloma.' Her focus has been on television and she was in five episodes of 'Life on Mars,' two episodes of 'Drunk History,' and has a recurring role on 'Ray Donovan.'
In addition to the money she earns as an actress (and the royalties she sees from her time on 'The Cosby Show'), Lisa enjoys a steady stream of income from brand endorsements and collaborations. Notably, the star has worked with Calvin Klein, and Carhartt Clothing, and has even appeared in a Super Bowl commercial.
How Much Is Lisa Bonet's Family Worth?
Lisa may be a star in her own right and has been for most of her life, but she sure has a few famous family members. So, how does Lisa's net worth compare to that of her well-known next of kin?
For starters, she's the mother of Zoë Kravitz, a successful actress, singer, and model. Zoë has been acting since she was 19 years old when she appeared in 'No Reservations' alongside Catherine Zeta-Jones and hasn't stopped since. Celebrity Net Worth reports that Zoë is worth approximately USD $10,000,000.
Putting the myth that Hollywood marriages don't last to bed, Lisa was married to Jason Momoa for 16 long years before announcing their split on 12 January 2022. Jason is an actor, film producer, writer, and model who Celebrity Net Worth estimates has a net worth of USD $10,000,000.
Today, Lisa may be known as Jason Momoa's ex-wife, but she's also the ex-wife of rock superstar Lenny Kravitz who she married when she was 20 years old. Though Lisa, Zoë, and Jason's individual net worths are impressive, they pale in comparison to Lenny's.
According to Celebrity Net Worth, Lenny is worth a whopping USD $80,000,000. Most of Lenny's massive net worth is a result of his incredibly successful music career but the rock legend also earns money through his residential and commercial design company called 'Kravitz Design Inc' as well as through his career as an actor.