Mikaela Shiffrin is one of the most successful Alpine ski racers today, a decorated athlete with two Olympic gold medals and Championship titles. With all these accomplishments, fans are also curious about what the youngest Olympic Slalom Champion is worth.
Born on March 13, 1994 in Vail, Colorado, Mikaela Shiffrin has a net worth of $3 million.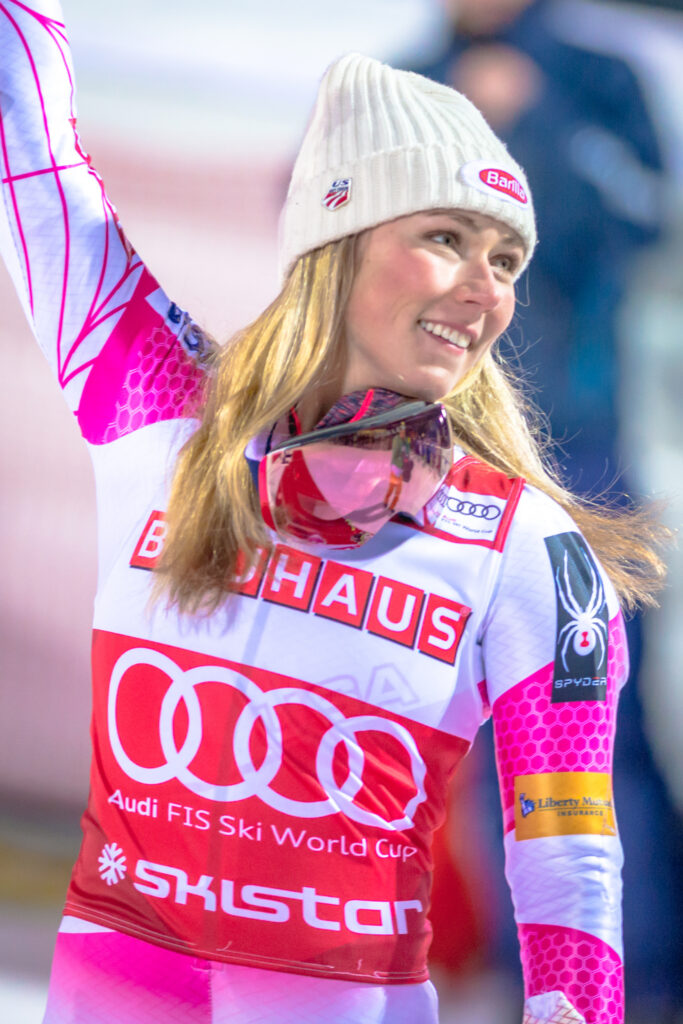 What Are Mikaela Shiffrin's Endorsement Deals?
Being a successful athlete involves many endorsement deals, and the same is true for Mikaela Shiffrin. Apart from being an Olympic Gold Medal winner, she has long-term endorsement deals with 14 sponsors, including Adidas, VISA, Barilla, and Grubhub, among others.
The ski racing champion has agreed to a multi-year endorsement deal with a non-endemic apparel company ADIDAS. The company will supply the two-time Olympic gold medalist with clothing and footwear for training purposes under the terms of the agreement 
In return, she will work with the company to inspire young athletes, as well as feature in 'global brand initiatives.' She will also indulge in promoting the company's fitness and female lines.
Maker of the No. 1 brand of pasta, Barilla announced their four-year extension of the partnership with the long-term ambassador, Mikaela Shiffrin.
She became Barilla's Master of Pasta in 2012 and will continue to support the Barilla campaign, which concentrates on the simplicity of pasta.
"Barilla was actually one of my first sponsors back in 2012, so I am thrilled to have this continued support from a brand that feels like a family," said Shiffrin.
"Not only has Barilla been there from the beginning, but they also create a variety of pasta that are a staple in my diet – from the artisanal Collezione line, which allows me to elevate my meals, to the ProteinPLUS line, which is great for my race days."
"We've had the privilege of supporting Mikaela over the past seven years – seven years where we've seen her incredible success in her sport –and we could not be happier to continue this partnership," said Melissa Tendick, Vice President of Marketing, Region Americas at Barilla.
Mikaela Shiffrin, the Longines Ambassador of Elegance, joined the Longines family in 2014 when she was awarded the Longines Stars Prize. This prize was organized to award the best female and male skiers under the age of 21 and 23 in the FIS Alpine Skiing World Cup, respectively.
What Is Mikaela Shiffrin's Workout Routine?
Mikaela Shiffrin is known for her fitness and daily workout. Being one the most successful ski racing champions comes with major workout routines, and fans wonder what boosts the icon's energy level.
Sleep is essential in the athlete's daily living. With a workout routine like Mikaela Shiffrin, extra rest is required to keep the body physically and mentally healthy.
"Sleeping is my meditation," Shiffrin says. "It's the only time you can recover, physically and emotionally, at the same time."
On a normal day, Mikaela Shiffrin would eat a healthy breakfast and perform exercises at about 7 or 8 am. She would practice other workouts on the mountain for the next two hours.
She would then get some lunch and head over to the gym, where she would work on mobile exercise. Relaxation and probably a movie would surely occur, and more rest is needed too. It's also the same for the rest of the days.
Her workout routine is also based on her balance and strength.
"…you'll see her juggle while skipping between balance disks (like we said, balls to the wall!), walk on top of standing dumbbells, and triple-step jump up the stairs. All things to improve her balance (crucial on the downhill) and develop serious glute strength to power her turns," writes Women's Health magazine
Mikaela Shiffrin lifts weight too and does exercises focused on squats.
"and various types of lifts with a weighted bar, emphasizing 'eccentric overload training.'" That is the "phase when the muscle is lengthening, which is a more efficient way of targeting the muscle than concentrating on how much she can lift," CNN reports
Mikaela Shiffrin Diet
Mikaela Shiffrin describes her 'superfood' as pasta. "They're essential in providing the energy I need, especially on race days that can last 12 hours," Shiffrin said, according to Good Housekeeping. 
"I wouldn't eat a 1,000-calorie bowl of spaghetti for dinner, but I've always loved pasta and think it's a good addition to any meal and a great base for pretty much any vegetable. It's also great when I have a nervous stomach before race day."