Rachel Lynn Lindsay Abasolo is a famous attorney and a TV personality. She is also the first Black American lead in the Bachelor franchise.
With her appearance on the popular reality TV shows The Bachelor and The Bachelorette, she was able to amass some good income. Also, being an attorney pays her well, giving Rachel Lindsay an estimated worth between $1 million and $3 million.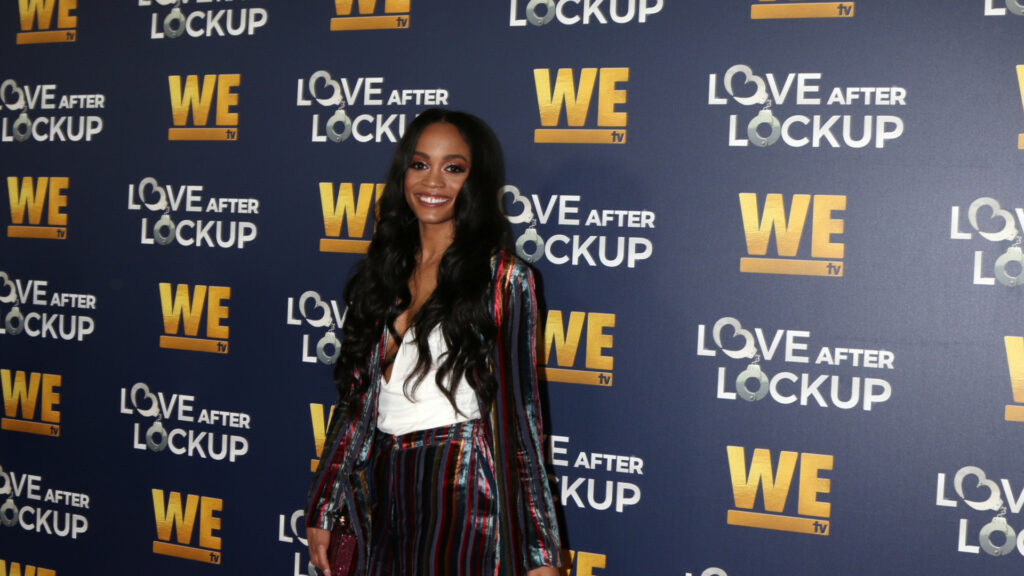 Rachel Lindsay's Source of Income?
Lindsay has a number of income streams to turn to, including sponsored Instagram posts, TV gigs, podcasts, endorsement deals like Vaseline, and, of course, being an attorney. Reality Steve confirmed that the current income for The Bachelor and The Bachelorette stars is up to $100,000.
Jason Tartick, a season 14 contestant, has also confirmed in May 2021 in a podcast that they (Blake Horstmann and Colton Underwood, his fellow castmates) were offered $100,000 to be the Bachelor on the show.
Lindsay's Linkedin verifies that she works as an attorney for a firm called "Cooper and Scully P.C." According to the company, Lindsay's authorized designation is "associate."
Glassdoor says the average associate attorney in Dallas earns about $92,248 annually.
If you have seen Rachel Lindsay in a Zyrtec Commercial, then you'd know that it is said that, on ads like these kinds, the casts of the show attain a load of good cash.
Also, in addition to ads, the cast of The Bachelor and The Bachelorette can make appearances on other reality TV shows to earn more money. Lindsay has made an appearance on one episode of Bachelor Winter Games, for instance, so it can be assumed that she was paid separately for this project.
Rachel Lindsay on Racism as a Lawyer
As we already know, before Rachel Lindsay's popularity skyrocketed on the TV show and for being the first black woman to be Bachelorette on the show, she worked as a lawyer.
It was there that she encountered racism in the courtroom. According to Page Six, Lindsay had said in an exclusive interview that it was more Hispanics and white men that she got unequal treatment from.
Lindsay added that she progressively earned a "thick skin" because of the prejudice her father, Judge Sam A. Lindsay, painfully passed through. Rachel had shared, saying that her father, now a federal judge, graduated top of his class but was left unemployed.
Watching how he endured all the prejudice and racism, but stayed focused and worked hard to get to where he is, his story has given her the strength and courage to do exactly what she is presently doing.
She also explained to Page Six how she started as a prosecutor and while she would sit waiting for a defense attorney, she'd always be disregarded as either a paralegal or legal secretary. They never stopped to think that she could be the attorney.
Lindsay had said, "I would have attorneys yell at me, hang up the phone on me, they point at me, and then my counterpart who was the leader of the case, they would not speak to, at all in that way."
The attorney and her husband, Bryan Abasolo, joined in the protest for George Floyd.
Lindsay explained that it was beautiful seeing someone who wasn't her race or color screaming "Black Lives Matter" with so much vitality and enthusiasm. It was her husband's first time protesting.
Random Facts About Rachel Lindsay
In an exclusive with US Weekly, Rachel Lindsay lets on a bounty of things fans might not have known about her.
For starters, at the early age of 11, Lindsay played piano for her church.
She expressed how awkward it felt to find out that unicorns didn't walk the earth with dinosaurs. She was also once a part of the crew for her high school's stage play for a musical called Bye Bye Birdie.
Lindsay's Favorite diva singer is Whitney Houston, and her favorite musical groups are the Jackson 5 and The Temptations. Lindsay once got tattooed during New York Fashion Week.
She was given the nickname "Big Rach" because of how she loved Basketball.
Lindsay also told US Weekly that she didn't have a particular favorite group or organization that supports "Black Lives Matter" but acknowledged people like Shaun King, Tamika Mallory, Brittany Packnette Cunningham, and many other people who have devoted their lives to the movement even before its trend.