Aidan Gallagher is a well-known American child actor who starred as one of the quadruplets in the Nickelodeon TV series Nicky, Ricky, Dicky & Dawn. Now that he's a teenager, Aidan is transitioning to more adult roles in the Netflix series, The Umbrella Academy, playing Number Five. Fans of the series see a more mature-looking Aidan. What is Aidan Gallagher's height now?
Aidan Gallagher currently stands 5 foot 5 inches (1.65 m or 165.1 cm) according to Celebheights.com and his IMDb bio.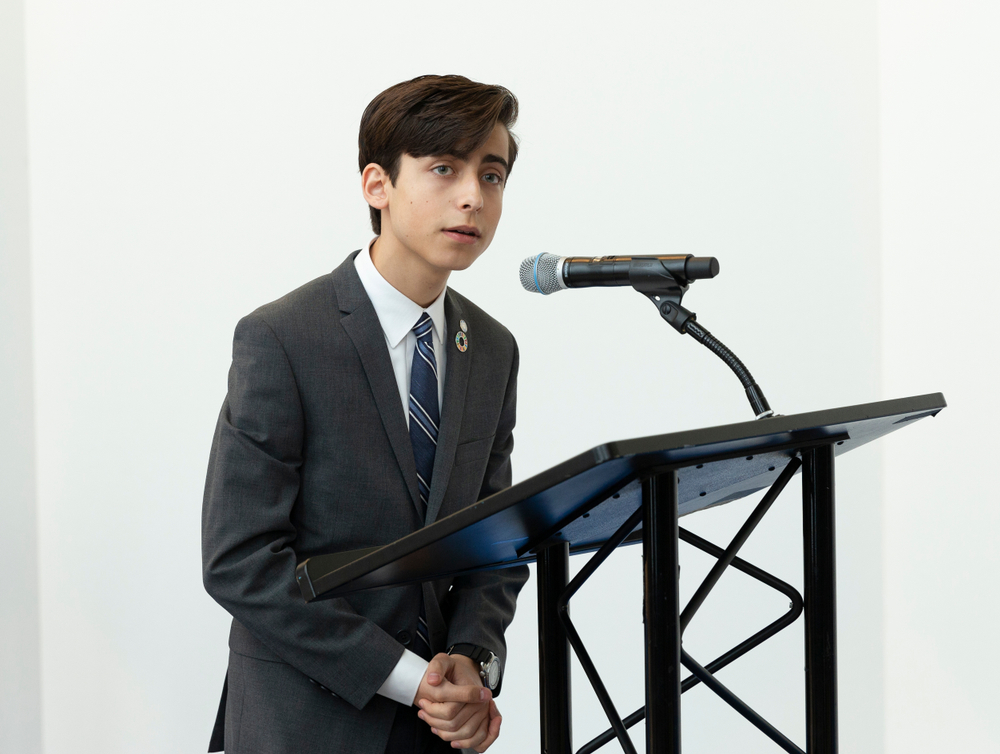 Aidan rose to fame playing Nicholas 'Nicky' Harper, the youngest of the four brothers in Nicky, Ricky, Dicky & Dawn and is known to be funny, quirky, and easily confused. He's grown a full three inches since he first started playing the superhuman boy in The Umbrella Academy.
Family Background
Though the young actor has been reluctant to share info about his family background, we know that he was born and raised in Los Angeles, California on September 18, 2003. He is the only child of his parents, Rob and Lauren Gallagher.
Acting Career
Starting out at 10 years old, Aidan got the chance to play a small role in the widely popular comedy series, Modern Family. Then he got cast in the short movie, You and Me. Stars must have been lining up for this child actor when he was cast as Nicky in the Nicky, Ricky, Dicky & Dawn series. The series lasted for 4 seasons before getting canceled in 2018. 
While in the series, Aidan also got cast in a couple of TV movies with Nickelodeon: Ho Ho Holiday Special and Sizzling Summer Camp Special.
By 2019, Aidan landed a big role as Number Five in Netflix's The Umbrella Academy. Five is a middle-aged man stuck in a boy's body. His superhuman ability is to travel through space and time and teleport objects without having to touch them.
Music
Aside from acting, Aidan is now exploring his musical side with songwriting and singing. He's a pretty talented guy, who knows how to play the guitar and piano. Aidan has a YouTube channel wherein he regularly posts his original songs. His channel has over 3 million subscribers.
In 2018, he released his self-produced album called Blue Neon. He had a duet with fellow The Voice contestant, Trinity Rose, for the song "Miss You." By January 2020, Aidan was supposed to start his Blue Neon Tour, however, due to the Covid pandemic, it had to be postponed.
Dating Status
Aidan has been known to have had a prolific dating history. All his past girlfriends are actresses and we're not wondering why.
He first dated Jessica Belkin. Their "ship" was so serious that they passed the 1-year mark. They began dating in February 2015 and parted ways in April of the next year.
Then came Madisyn Shipman, whom he dated for just three months in 2016. Next was another actress, Hannah McCloud in 2017, but their relationship ended 8 months after.
Environmental Advocacy
Aidan Gallagher is considered one of the youngest youth advocates in the environmental sector.
He has successfully used his platform to shed light on social issues and has been named UN Environment Goodwill Ambassador for North America in 2018. He's also active in organizations such as Waterkeeper Alliance, WildAid, and Oceanic Preservation Society.