Emily Ratajkowski is easily one of the most recognizable faces on social media today. At her young age she has managed to become a successful model and actress, a published author, and a mom. Having started her career as a model, many are wondering how tall she really is.
Emily Ratajkowski's height is 5 feet 7 inches or 1.7 m (170 cm).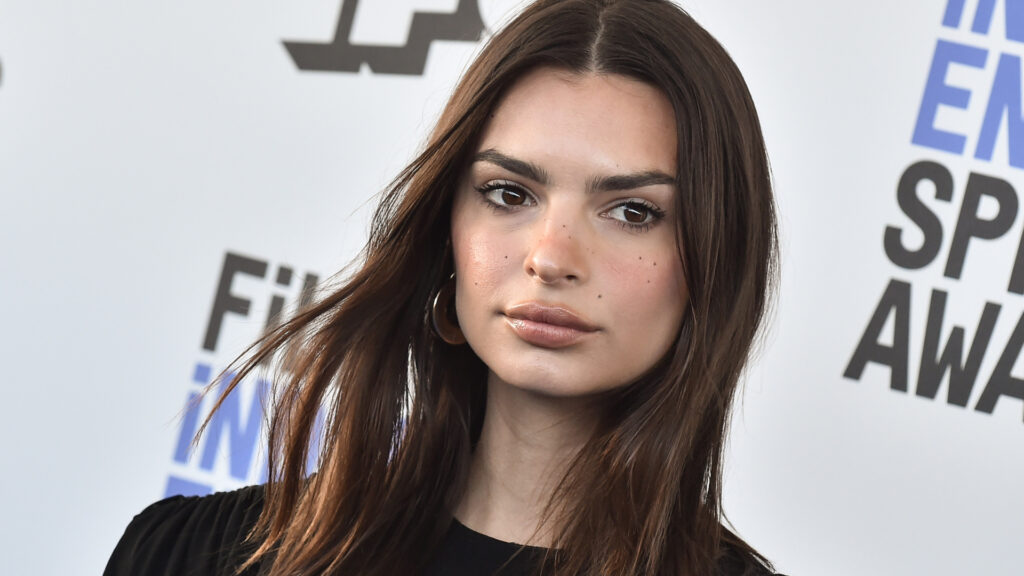 While a 170 cm height may be considered quite short in the world of modeling, this did not stop young Emily from pursuing her dreams and making a name for herself. Let's get to know her more.
From London to California
American author, model, and actress Emily Ratajkowski was born on June 7, 1991, in Westminster, London, England. Her birth name is actually Emily O'Hara, and she grew up in a city near San Diego, California. 
She was raised by her parents, Kathleen Anne Balgley and John David "J.D." Ratajkowski, as an only child. Her interests as a child never veered too far away from creativity. She tried acting and ballet, and dabbled in soccer growing up. Her exposure to professional and artistic photography came from her father, who was into photography and the arts.
If there is an opposite of a "late bloomer," Emily would be in that category. She began her modeling career at age 14 by signing with Ford Models. Her earliest modeling work as a teen was for a Kohl's and Nordstrom print catalog.
From Modeling to Music Videos
Getting started as a teen model was just the beginning. Emily at this point was working in Los Angeles while attending high school in Encinitas. At 15 she started auditioning for acting roles, and at 17 she was cast as Tasha, Gibby's girlfriend in the hit Nickelodeon show iCarly. Emily appeared in two episodes in the show's third season.
She never really saw herself as a teenage TV personality, so she decided not to pursue acting for Nickelodeon or Disney. Besides, she was getting typecasted in mean-girl, cheerleader roles which she was not too happy about. She instead focused her next efforts on high-fashion modeling.
Emily tried to continue juggling school with work, as she did earlier, but something had to give. She was enrolled at UCLA studying art and architecture but had to drop out of the program due to scheduling conflicts with work and her own personal artistic convictions. She attended UCLA for one year in 2009.
Her modeling career was then in full swing, from 2009 to 2012. And in 2013, she came across the project that would bring her worldwide fame: appearing in the music video for the controversial song, Blurred Lines. Emily in the video appeared alongside pop music's big names at the time–Pharrell, T.I., and Robin Thicke.
Before Blurred Lines, Emily first appeared in the music video for Taio Cruz's Fast Car during the latter part of 2012. She went on to appear in yet another music video, this time with Adam Levine, for his band's song, Love Somebody.
Model Mom
Since breaking through the mainstream as a global sex symbol in 2013, Emily has expanded her pursuits to acting in movies, writing essays and her own book, and being a mom. She gave birth to a baby boy in March 2021, a child she shares with her former husband Sebastian Bear-McClard.
Many onlookers were amazed at how quickly she returned to her model body after giving birth. Thanks to a workout regimen of hiking, walking, and yoga combined with a balanced diet and good genes (lucky girl), Emily Ratajkowski was back to her pre-pregnancy body measurements of 35-24-34 in no time.