Young American actress Sadie Sink is steadily rising to the top of her game along with her Stranger Things co-stars Millie Bobby Brown and Finn Wolfhard. Like them, Sadie grew up right before audiences eyes since the Netflix series started in 2017. What is her height currently?
Sadie Sink, who plays Max Mayfield in the hit Netflix series Stranger Things, is 5 feet 3 inches (1.6 m or 160 cm) tall.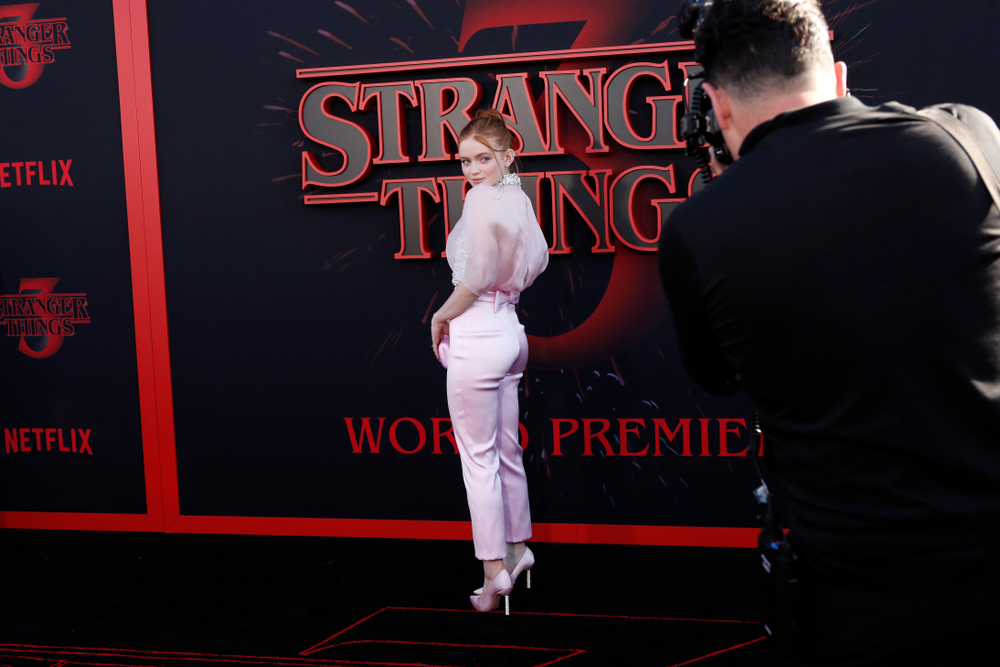 Scroll down to learn more about the young actress.
How old is Sadie Sink as of 2022?
Born Sadie Elizabeth Sink on April 16, 2002 in Brenham, Texas, USA, Sadie turned 20 years old in 2022. She started acting at 9 years old, taking acting classes and performing in community theater in her hometown. In 2012, she played Annie and Duffy in the Broadway revival of Annie. Sadie was around 14 years old when she joined the cast of Stranger Things.
What other Sadie Sink movies and TV shows are there?
Since her big break acting on Broadway, Sadie Sink transitioned to screen acting via roles in TV shows such as The Americans and American Odyssey. She also made appearances in Blue Bloods and Unbreakable Kimmy Schmidt.
Sadie Sink's best known movie role thus far is Ziggy Berman in Netflix's Fear Street. In 2021, she starred as "Her" in the short film All Too Well, which was written and directed by Taylor Swift. Dylan O'Brien plays her character's counterpart, "Him."
Does Sadie Sink have a boyfriend?
Though still unconfirmed, Sadie Sink is rumored to be dating Patrick Alwyn, brother of Joe Alwyn, who happens to be Taylor Swift's boyfriend. Patrick and Sadie were reportedly introduced by the pop star during the filming of All Too Well. They were spotted in September of 2021 strolling around looking like they were having a nice conversation. 
Aside from being Joe Alwyn's brother and Sadie Sink's rumored boyfriend, Patrick Alwyn happens to also be a former boyfriend to young actress Iris Apatow.
Is Sadie Sink on social media?
The Whale actress does have verified social media profiles, but it seems she's most active on Instagram, where she has over 25 million followers. Sadie Sink's Instagram feed is a mix of promotional content (of movies or TV shows that she's doing), brand endorsements, and a few snaps from her personal life.
Sadie Sink's Twitter profile, though having 1 million followers, seems to be less active – the most recent tweet is from April 2022.
What is Sadie Sink's net worth?
According to Celebrity Net Worth, the young actress is estimated to be worth $1 million. Aside from her earnings as an actress, Sadie Sink makes her money from endorsement deals with brands like Givenchy, JCrew, Stella McCartney, Armani Beauty, and Chanel.
While there are no reports of Sadie buying her own home (just yet), she's said to be living in a $2.5 million home with her family.