Daystar Shemuel Shua Peterson, or Tory Lanez as he's known professionally, is a rapper, singer, and record producer from Ontario, Canada. He's known for his certified double platinum singles 'Luv' and 'Say It,' his beef with Drake, and his scandalous alleged shooting of Megan Thee Stallion. One thing Tory is not known for? His height! So, how tall is Tory Lanez?
Tory Lanez claims to be 5'7", but he is actually just 5'3" tall. When Tory Lanez was arrested on felony charges of carrying a concealed weapon in a vehicle, the Los Angeles Sheriff's Office report of arrest listed him as "5-foot, 3-inches, 120 pounds."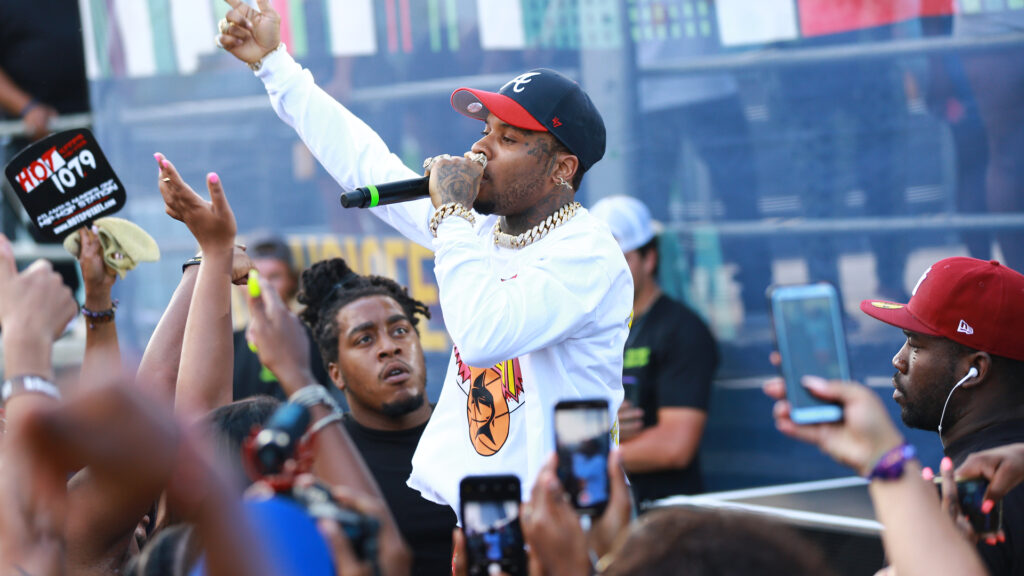 For some unknown reason, many celebrities feel the need to lie about their height and it seems as though Tory Lanez is an example of one such celebrity. Let's find out just how tall Tory Lanez is and how he measures up to his peers.
How Tall is Tory Lanez?
If you were to ask Tory how tall he is he would tell you that he is 5'7". In his song 'Money Over Fallouts,' he raps "Oh, now I'm 5'3"? Ni***s sayin' I'm a shorty – But lil' b***h I'm 5'7", money on me side-steppin' – And if I stand on my wallet, you can see my thighs in Heaven."
Clearly, Tory is not happy that people seem to believe he is 5'3" tall, hence his need to clear the air by addressing the comments surrounding his height. But this was an attempt to 'clear the air' from an official legal document provided by a police station, and not some troll on social media.
In addition to the fact that his height was officially documented as 5'3" in his arrest report, photographs and video footage of Tory (such as the clip below) show that he is quite short in stature and does not physically appear to stand 5'7" tall.
Tory is self-conscious about his height, and the fact that he lyrically contests court documents is proof of this. In a 2020 interview with No Jumper, he was asked whether he thought he had a Napoleon Complex (also known as Short Man Syndrome) and Tory responded 'Maybe. Look, maybe I do though."
Is Tory Lanez The Shortest Rapper?
Though there are many tall rappers – think Snoop Dogg and Wiz Khalifa who are 6'4", 2 Chainz who is 6'5", and Slim Thug who is 6'6" – the rap industry is full of rappers who are shorter than the average American male. Tory may be short, but he's not the shortest rapper in the game by any stretch of the imagination.
The shortest rapper in the world was Bushwick Bill, of Geto Boys fame, who stood just 3'8" tall at the time of his death in 2019. Lil Kim is 4'1", while Missy Elliott, Trina, and Nicki Minaj all stand 5'1" tall. Eazy-E, Phife Dawg, Tinchy Stryder, and Foxy Brown join Tory in the 5'3" rappers club.
Lil Uzi Vert and MadeinTYO are 5'4" tall, while Lil Wayne is 5'5" and Kendrick Lamar, Lil Jon, Big Boi, and Lil B are all 5'6" tall. Bow Wow, DJ Khaled, Pitbull, Tyga, and Ludacris stand 5'7" tall and Eminem, Ice Cube, Big Sean, Kanye West, and T-Pain all measure in at 5'8".
Which Celebrities Are 5'3"?
There is absolutely nothing wrong with being on the shorter side, and Tory should not feel alone as he is just one of the many celebrities who are 5'3" tall. Rappers aside, who are some of Tory's fellow celebrities that share his level of fame and his height?
Actor and comedian Rob Schneider is 5'3" tall, as are Demetrious Johnson, Devon Murray, Martin Scorsese, Joe Pesci, Paul Simon, Malcolm Young, and Bill Oddie. Prince, Ronnie James Dio, Peter Lorre, Pat Morita, and Davy Jones also measured in at 5'3" tall while they were alive.
There are several female celebrities who are 5'3" tall, including Billie Eilish, Scarlett Johansson, Natalie Portman, Cardi B, Amanda Seyfried, Kelly Clarkson, Kat Dennings, Carrie Underwood, and Rebel Wilson.