Ashley McBryde and Martina McBride are both American country music singers and songwriters. While both women have build distinctive careers for themselves and are renowned for their catchy and unique take on country music, it is striking that their surnames are so alike. This leads to the question: Is Ashley McBryde related to Martina McBride?
Despite the fact that their surnames are so similar, Ashley McBryde is not related to Martina McBride, which explains why their surnames are spelled slightly differently. And yet, Ashley and Martina have been making similar music and had similar careers in the country music industry.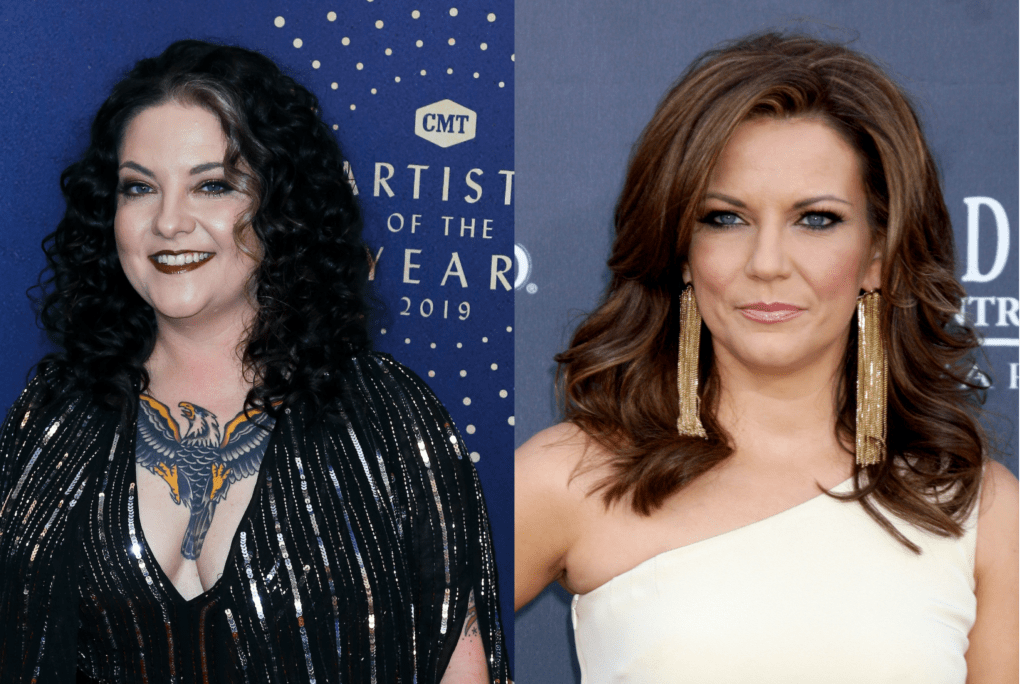 Read more about why Ashley McBryde and Martina McBride are not related to one another, and how there are so many similarities between them when it comes to the music they make and the careers they have.
Similar Surnames
Ashley McBryde and Martina McBride are both American country singer-songwriters who have very similar surnames.
Looking closely, McBryde and McBride's surnames are pronounced the same way and spelled slightly differently, with only one letter being different in their respective surnames.
This has led to much speculation in the past about whether Ashley McBryde is related to the country music icon Martina McBride and whether she is part of her family.
However, McBryde and McBride have clarified that they are in fact not related.
And yet, while not related, it is worth pointing out that Ashley McBryde has followed a similar career path to Martina McBride and that both women have in fact had similar careers in country music.
Ashley McBryde
Ashley McBryde was born on July 29th, 1983, in Waldron, Arkansa and attended Arkansas State University.
After university, she moved to Nashville to become a country singer and quickly released two independent albums, 'Ashley McBryde' (2006) and 'Elsebound' (2011), and an EP 'Jalopies & Expensive Guitars' (2016).
Following her first commercial success in country music, McBryde then signed with Warner Music Nashville in 2017, where she released her major-label debut album, 'Girl Going Nowhere', the following year.
The album earned her a Grammy nomination for Best Country Album during the 61st Annual Grammy Awards.
McBryde's song 'A Little Dive Bar in Dahlonega' was named one of the 54 Best Songs of 2017 by The New York Times, and one of the Top 25 Best Country Songs of 2017 by Rolling Stone.
Solidifying her success, McBryde was named New Artist of the Year during 53rd Annual Country Music Association Awards.
Martina McBride
Meanwhile, Martina McBride was born in Sharon, Kansas on July 29th, 1966, and, similarly to McBryde, also moved to Nashville to pursue a career in music.
McBride signed with RCA Records in 1991 and has since released 13 chart-topping albums like 'The Time Has Come' (1992), 'The Way That I Am' (1993), 'Emotion' (1999), 'Martina' (2003), 'Shine' (2008) and, most recently, 'Reckless' (2016).
With her unique country sound that mixes pop elements, McBride has become an iconic voice in country music throughout her career and counts as an inspiration to many women wanting to make it in country music.
She has sold over 14 million albums in the US, and is an 14-time Grammy nominee.
This shows that while McBride's career has been much longer and commercially successful than McBryde's, both women have managed to make their claim in the country music industry.
And yet, both have begun their careers in Nashville, have since released chart-topping country songs and albums and have been nominated for Grammys.
As such, while Ashley McBryde may not be related to Martina McBride, their careers are alike and boast many similarities.
All in all, whether related or not, both women count as important voices in the country music industry, which only leaves one to wonder what will be next for both of them.