David Muir is an award winning journalist, famous for his work as the anchor for ABC World New Tonight, and for co-hosting 20/20. The globe-trotting news anchor has moderated both the Democratic and Republican debates for ABC, which may lead to wondering about Muir's personal political beliefs and whether David Muir is a Republican or a Democrat.
Muir has never publicly confirmed his political party. As a journalist, it is a mandate of Muir's job that he remain impartial and not disclosing a political affiliation helps journalistic objectivity.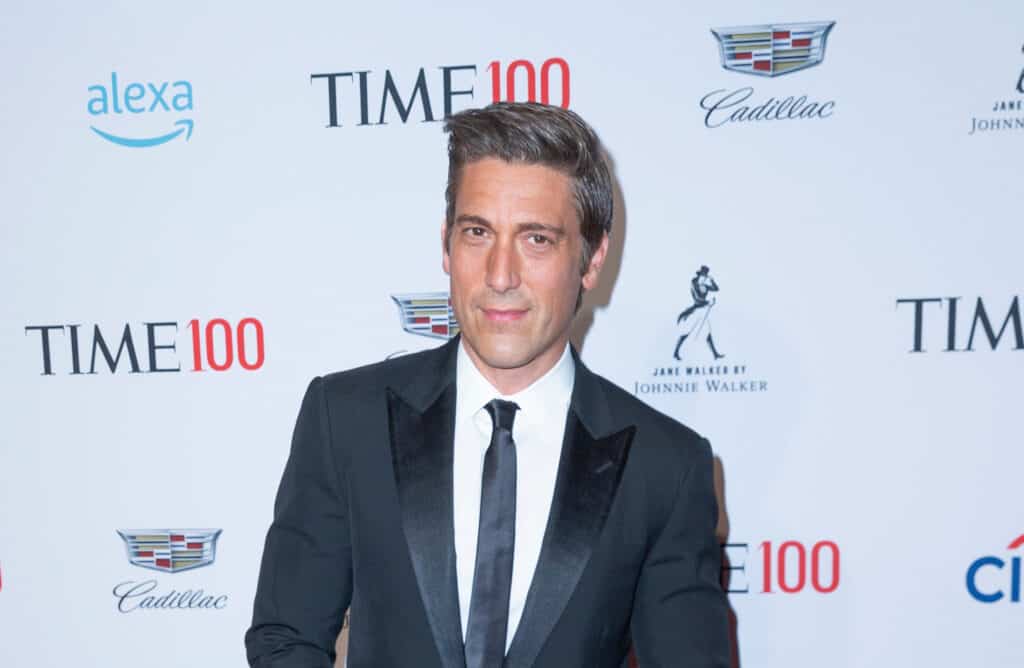 Read more below about Muir, impartiality in journalism, and why many believe that Muir is a Democrat.
A Budding Journalist
David Muir wanted to be a journalist from the time he was a small child, admiring newscasters such as the iconic Peter Jennings, and Ron Curtis, a local newscaster in Syracuse. He was so inspired, he penned a letter to Curtis when he was only 12-years old, with the news anchor responding, "Competition in television news is keen. There's always room for the right person. It could be you."
When he was a teenager, David Muir was an intern at his local new station in an effort to prepare himself to pursue a career in journalism. Muir attended Ithaca College, where he graduated magna cum laude in 1995.
At the start of his career, Muir worked at WTVH-TV in Syracuse, then moved to WCVB-TV in Boston. It was at WCVB-TV that Muir rose to prominence and his award-winning work tracing the movements of the September 11th hijackers.
In 2003, Muir joined ABC, a Big Three television network, and since joining the company, he has hosted multiple shows, becoming one of their most lauded anchors. Known for his reporting from the field across the globe, the newsman has won multiple Emmy Awards.
Since 2014, Muir has been the anchor on World New Tonight with David Muir. Muir often works seven days a week, making sure his team and his reports are on the ball and giving accurate news to their audience.
A Brief Lesson in Journalism Ethics
Part of giving accurate news is journalistic objectivity. The journalist does not want to steer the audience to a specific conclusion, but rather, they should make up their own opinion on the matter at hand based on the unbiased facts.
Though no one is completely impartial, it is necessary for journalists to keep their personal opinions private from the public. In fact, most publications and networks have strict rules regarding what their journalists can share, and often, claiming a political affiliation of any kind is prohibited.
Objective Reporting and Corporate Gossip
David Muir understands this duty to his job. When Muir was invited to interview President Trump at the White House following his inauguration, Muir once again maintained his objectivity, saying, "I think the American people are bombarded with information from all directions, all day long. Our job every, single night is to call out equal-opportunity hypocrisy on both sides to make sure we're holding Republicans accountable and Democrats accountable, that we're holding the president accountable for promises made."
You can see one of David Muir's interviews with President Trump in the YouTube video below.
Despite Muir's effort to maintain impartiality, it is believed by many that the journalist is a Democrat. Muir's employer, ABC, is known to be left-leaning and employees have donated over $1 million to the Democratic party, compared to less than $150,000 to the Republican party.
Not only that, but ABC's parent company, The Walt Disney Company, is notoriously on the left when it comes to politics. Since The Walt Disney Company is not a news publication, their employees in general have no need to hide their political beliefs or affiliations.
Regardless of the rumors, David Muir is a consummate professional and it's unlikely anyone will ever know for sure about his political beliefs until after he retires from reporting the news.