Eddie Redmayne is an award-winning British actor, husband, and father who is best known for his roles as Stephen Hawking in 'The Theory of Everything' and Newt Scamander in the 'Fantastic Beasts' film series. He's known for being many different things, but is colorblind one of those things?
Eddie Redmayne is colorblind and he specifically suffers from deuteranopia, or red-green color blindness as it is more commonly known. As a result of his condition, which he has spoken about on more than one occasion, Eddie is unable to distinguish blue from purple and grey from brown.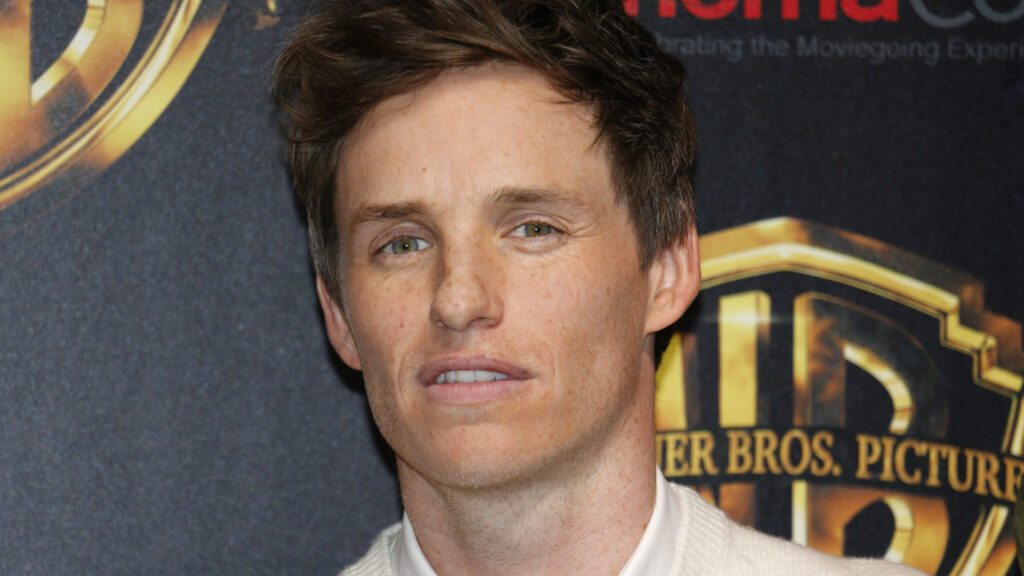 Read on to find out all there is to know about Eddie Redmayne's being colorblind, which type of colorblindness he has and how it impacts his life, and discover which other famous Hollywood actors also have a difficult time distinguishing their colors.
Eddie Redmayne's Colorblindness
Eddie is colorblind. The actor and art buff first opened up about his colorblindness in 2013, when he told Lynn Hirschberg, "I'm color blind, but I can pick out blue anywhere. I wrote 30,000 words on this color, and I never grew tired of it. The pigment is staggering. It's amazing that a color can be so emotional. One can only hope to achieve that intensity in acting."
More recently, in 2022, he told The Gentleman's Journal, "I'm actually very colorblind and it's a weird thing, a confusing thing to explain. Lots of people think that I just see in black and white, but it's more like confusing tones of color. So, blues and purples or greys and browns may trip me up"
The actor continued, "It feels like you haven't been educated on your colors properly because they merge. Funnily enough, I was having this exact problem trying to pick out a tie for dinner tonight. I had to ask for my wife's help."
What Kind Of Colorblindness Does Eddie Redmayne Have?
Because Eddie has opened up about mixing up his blues with his purples and his greys with his browns, it's easy to determine the type of colorblindness he has: deuteranopia, or as it's more commonly known, red-green colorblindness.
This is the most common type of colorblindness and is defined by Healthline as "a type of colorblindness characterized by the inability to distinguish red and green pigments."
Colour Blind Awareness explains "Being 'red-green colourblind' means people with it can easily confuse any colours which have some red or green as part of the whole colour. So someone with red-green colour blindness is likely to confuse blue and purple because they can't 'see' the red element of the colour purple."
Which Celebrities Are Colorblind?
Though there are many celebrities who are colorblind – including the likes of Prince William, Sting, Howie Mandel, Bill Clinton, Logan Paul, and Mark Zuckerberg – Eddie is only one of a small handful of actors who are colorblind.
According to Kendal, Robert Redford is colorblind and Keanu Reeves has long-suspected that he is colorblind. He even wrote a poem about it, detailing "I think of black and I think of blue / I think of red and I think of you / I think of yellow and I think of mauve / no more colors do I know."
The late 'Blade Runner' star Rutger Hauer was also colorblind. The Dutch actor inherited his colorblindness from his great grandfather and he was unable to join the marines due to having the condition.
The Oscar-winning Paul Newman, of 'Twilight,' 'Cool Hand Luke,' 'Nobody's Fool,' and 'The Sting' fame, was also colorblind. Reuters reports that Paul was unable to fulfill his ambition of joining the Navy as a pilot in World War Two and became an actor as a consolation.
Bing Crosby, who on top of being a world-famous singer was an accomplished actor, was famously colorblind. His second wife, Dixie Lee, once said, "He will think something is a beautiful blue and it will turn out to be a bilious green"
And finally, Meat Loaf – who had 109 acting credits to his name when he died – was also colorblind. Like Rutger Hauer and Paul Newman, Meat Loaf's condition also saw to it that he was not able to join the forces as he failed his army application after disclosing that he was red-green colorblind.