Eminem, Slim Shady, Double M, or Marshall Mathers. Whatever name you call him, Eminem is a god among men when it comes to the rap game. Originally criticized for his whiteness and ability to rap, is Eminem colorblind?
Although there are no official records of Eminem being colorblind, in 2018 he released a song titled 'The Ringer', and in one of the verses he raps "shoutout to all my colorblind people, each and every one of y'all…"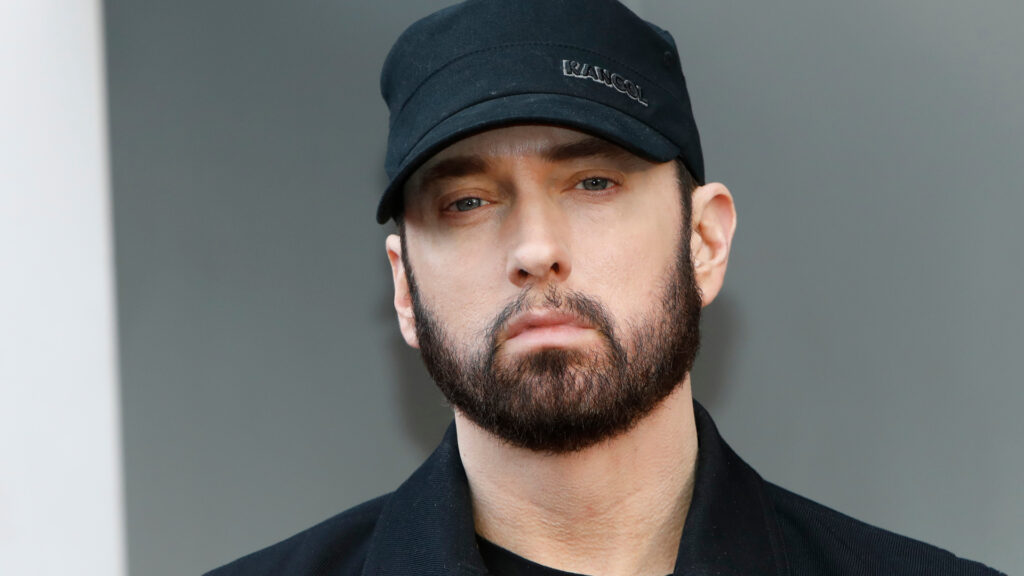 There is more than one way someone can call themselves colorblind. Let's find out if Eminem really does have this vision impairment and how that might influence his view of the world that he has so many opinions about.
Is Eminem Colorblind?
As far as the official medical diagnosis for color blindness goes, Marshall Mathers has not confirmed or denied that he suffers from this condition. What we do know, is that Eminem is colorblind in a different way altogether.
If you have seen the multi-award-winning movie '8 Mile,' based on real-life events of Marshall Mathers, you know how Eminem got his start in the rap game. Facing a hard childhood, an absent father, and a mother struggling with addiction, Eminem looked to rap as his ticket out of the trailer.
Traditionally considered an exclusively African American genre of music, breaking into the hip-hop and rap scenes was not easy. Marshall began rapping with his high school friend Mike Ruby. The duo went by the name M&M and snuck into high schools around town and had lunchroom rap battles.
Over the years Eminem has been called a misogynist, and a homophobe, and in 2020 Nick Cannon had a sit-down interview with DJ Vlad to discuss his ongoing beef with Eminem and how he is a racist. This was the result of an unreleased track that Eminem had recorded where he disparaged black women.
Eminem's song 'The Ringer' off his album 'Kamikaze' sparked the colorblind conversation when he rapped "shoutout to all my colorblind people, each and every one of y'all, if you call a fire engine green, aquamarine, or think water is pink.
The History of Color In Rap
Rap as a genre of music began in the 1970s at New York City block parties. DJs would isolate the percussion breaks o disco, funk, and soul songs while MCs introduced the next act and interacted with the audience, either by insulting or joking with the people standing right in front of them.
As this went on, it developed into the MCs talking in time with the music and rhyming over what played in the background. Originally seen as a novelty, rap was not taken seriously until the release of Rapper's Delight in 1979 by the Sugarhill Gang.
The development of the genre was done by inner-city African Americans and for decades was considered to be a wholly black music genre. In the early 90s, white rappers started to emerge but were seen as more of a fad or an act.
With the likes of Vanilla Ice as a predecessor, Eminem's entry into the rap world was not taken too seriously. But after the release of his second studio album 'The Marshall Mathers LP', Eminem was seen as more than just a punch line rapper.
Which Musicians Are Colorblind?
John Greenwood may have a colorful surname, but he is red-green colorblind. As the lead guitarist and keyboardist for 'Radiohead,' he has composed numerous musical scores for films and was inducted into the 2019 Rock and Roll Hall of Fame.
The world's first cyborg artist, Neil Harbisson, has a rare form of colorblindness known as achromatopsia, which means his world is viewed in greyscale. If Neil hadn't had an antenna implanted in his skull to assist with his color woes, he might have been a concert pianist if he didn't have his 'eyeborg'.
Richard Hughes is the drummer for the British rock band 'Keane.' He sees the world in fewer hues than most. He is reportedly green-brown colorblind and confirmed this in a video answering fans' questions on the band's YouTube channel.
John Kay is known as the frontman of the German rock band 'Steppenwolf,' but he is also legally blind due to his severe colorblindness. John is also a sufferer of achromatopsia but his eye troubles do not stop there. John also struggles with light sensitivity known as photophobia.