British Olympic silver medallist Gus Kenworthy is most well-known for being a freestyle skier, as well as a YouTuber and actor. After coming out as gay during an ESPN interview in 2015, people are curious to know, is Gus Kenworthy single?
Gus Kenworthy appears to be keeping his love life quite on the down-low at the moment, as he has not publically confirmed whether he is currently on the dating scene. Kenworthy used to date Matthew Wilkas, but what has the Olympic athlete been up to since? Continue reading to find out…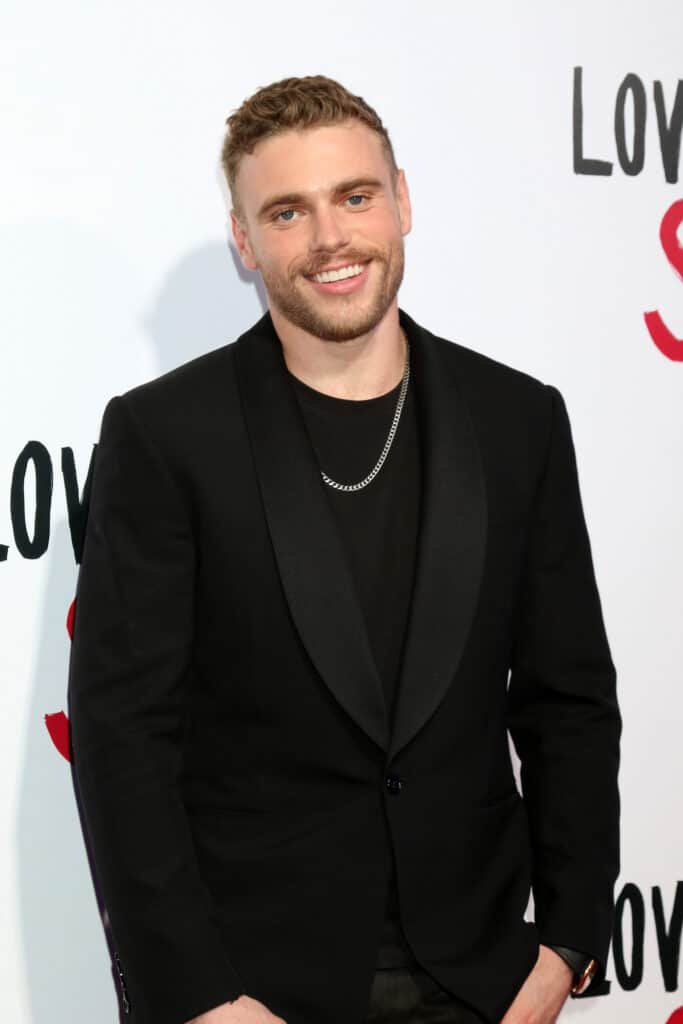 Kenworthy's First Love
Kenworthy's first boyfriend was Robin MacDonald, and the couple started dating when Kenworthy was 18. Gus and Robin dated for five years, until their relationship ended, apparently due to the pressure of keeping their relationship hidden from the public.
When the couple dated, Gus recalls referring to Robin as his friend. At this point, Gus had not come out of the closet to his family and friends either.
In an interview with The Advocate, Gus stated "dating in the closet is torture". He continued, "I feel like, for so much of my life, I didn't feel like I belonged.".
"I didn't like myself and resented the fact that I was gay because I was ashamed of it. It just feels so great to be on the other side of that all these years later."
The Olympic Silver medalist recalls that one of the most challenging aspects of dating whilst being in the closet is the lack of support from friends and family when facing relationship issues:
"It's one of the most difficult things, especially if you are completely closeted. And I was, so I had no one to talk to if something in the relationship was bothering me or if I needed to vent."
In fact, Gus nearly revealed his true sexuality during the 2014 Winter Olympics but felt that "it wasn't really my time" after being asked who his celebrity crush is.
Coming Out and Meeting Mathew Wilkas
After his breakup with Robin, Gus then met theatre actor Mathew Wilkas. They started chatting on Instagram briefly before Gus openly came out of the closet in an ESPN interview that year.
Wilkas recalls, "Gus reached out to me on Instagram, and he was very sweet", he told Out Magazine. Wilkas continued, "I think he said he really liked my sense of humor and thought I was funny, and I thought, Who is this guy?"
Before Gus had came out, he asked Wilkas for a coffee on Insta, "Hey, I think you're really funny, and you seem really sweet, and I've been enjoying following you on Instagram, and actually I'm in the closet right now, and I'm coming to New York in a couple of weeks if you want to get a coffee or something."
Things didn't exactly go to plan, as the not-yet-couple never ended up going for that coffee. Around a year later, Gus asked Mathew for another drink during Gus' birthday dinner with friends and family.
Wilkas thought "OK, I'll do it. Look at his picture — he's adorable. Why not do this?". The couple hit it off immediately, with Kenworthy's mom loving Mathew immediately after meeting him.
Kenworthy recalls Wilkas' mom being rather religious and homophobic, and "not very approving of the homosexual lifestyle. She's never met any of his boyfriends — she's never met me. It's sort of tough on me because I know how hard it is on Matt."
Mathew reflects on how Gus really enjoyed surprising him, with one surprise visit reassuring Mathew of Gus' intentions and true feelings towards the theatre star.
"Gus likes surprising me. He showed up at my door in Hartford, Conn., where I was doing a play, a few months after we met. In the 24-hour period before that he was being very elusive, and I got the sense that he wasn't interested in me anymore. I was weirdly upset, and then he showed up."
It was on this surprise visit that the lovers dropped the L bomb. Mathew says, "We were on the couch kissing, and I'd been sitting on the words for a long time, the feeling of it, and I just said, "I have something I want to say, but I'm really scared to say it to you," and I started crying."
After Gus interrupted Matt and said "I love you" before Mathew could speak, the couple fell deeper in love and were together for three years until 2018.