Jamie Lee Curtis has gone through some massive body transformations and looks thin and extremely healthy for her age. Could this be due to a vegan diet?
Jamie Lee Curtis is not vegan. While it is reported Curtis is a vegetarian, she eats fish so that would make her a pescetarian. She was also the spokesperson for Activia yogurt. Curtis's daughter has been a vegan since she was five years old.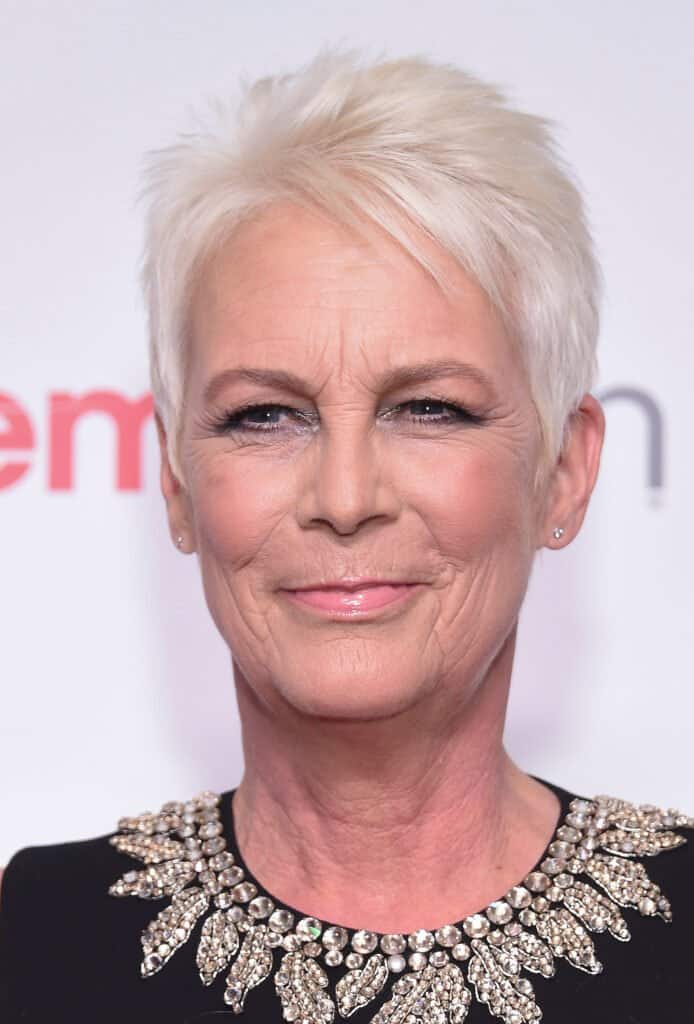 You can learn more below about a pescetarian diet, how we know Jamie Lee Curtis is one, and her campaign with Activia.
What Are Pescetarian Diets?
If you were to define Jamie Lee Curtis' diet, it would be that she is a pescetarian. What exactly is pescetarianism though?
A pescetarian eats only seafood as their main source of protein and meat. They don't eat any land animals. While some say that this is a vegetarian diet, they are ignoring the fact that they are still eating an animal that was alive.
Whether you agree or not with the fact that fish is still meat, the pescetarian diet has a ton of proven health benefits. According to Medical News Today, people who eat fish as their main source of protein have lower blood pressure, have higher omega-3 levels, and are at a lower risk of heart disease or heart attack.
They also say that a pescetarian diet can help protect a person against cancer and can also reduce the risk of type 2 diabetes and metabolic syndrome.
There are some disadvantages to a pescetarian diet though. Fish is at a high risk of being contaminated with heavy metals like mercury. Mercury poisoning is one of the biggest risks of eating a pescetarian diet as it can kill you.
On top of that, while many think that pescetarian is more environmentally friendly, it may not always be. Certain fishing practices and farm fishing can throw off ecosystems in the ocean and cause lasting damage.
Jamie Lee Curtis Is Pescetarian
If a lot of other media outlets are reporting that Jamie Lee Curtis is vegetarian, how do we know that she isn't? We discovered this information from two different sources.
The first is an interview that Curtis did with Everyday Health back in 2008. She was interviewed all about her gut health and diet by the magazine.
In the interview, Curtis went into detail about the guidelines she follows to help ensure she has a healthy gut. She calls them her 10 F's.
Her 10 F's include things like avoiding fatty and fried foods, eating small frequent meals, and drinking lots of fluids. Number three on the list was to try to eat three to five servings of fish a week.
You can watch Jamie Lee Curtis speak with Marc Fennell on The Feed SBS about overcoming addiction.
This interview is fairly dated so many people could argue that she doesn't eat fish anymore. However, on her social media, Curtis is always talking about her tots from Dear John's Bar.
Looking at the photos of the tots from Dear John's bar it looks like there is caviar on top. Caviar is another name for fish eggs. So we looked at the dinner menu for Dear John's and found out that these tots are not vegetarian and that it is caviar on top.
On their menu, Dear John's Bar calls the tots "JLC's Bougie Tots, Caviar, Tater Tots, Salmon Roe, Creme Fraiche, Chives." You guess it, JLC stands for Jamie Lee Curtis.
JLC's Activia Campaign
On that list of 10 F's that Jamie Lee Curtis mentioned in her interview was another tip for gut health. That tip was to eat fermented foods like yogurt.
For almost seven years, Jamie Lee Curtis was the face of Activia yogurt. She appeared in plenty of commercials that featured her talking about how the yogurt helped her to regulate her bowel movements.
Interestingly, in 2010 Dannon the maker of Activia was fined $21 million by the FTC for false advertising. The advertising governing body found that there was no scientific data to back up the claims that the yogurt did anything to improve digestive function.
The company had to alter its JLC advertisements but it didn't really matter because the ads had already become infamous. They were actually so infamous that ten years later people on the set of Borderlands were quick to provide Activia yogurt as part of kraft services just to mess with JLC.