In a screen career spanning more than 20 years, Laura Prepon has had memorable roles in "That '70s Show" and "Orange Is the New Black". Is Prepon a Scientologist?
Laura Prepon is a Scientologist and has been a member of the Church of Scientology since 1999. She discussed the religion at length in an interview with "Celebrity" magazine, which is affiliated with the Church and used to promote stars who are members.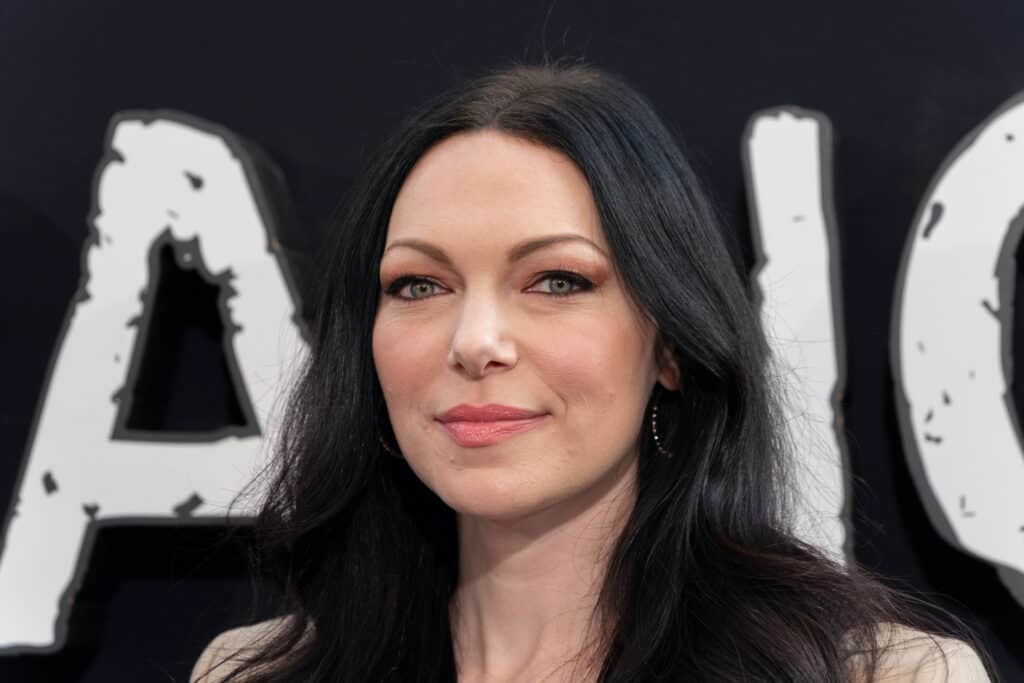 For more on Laura Prepon and her connection to Scientology, read on.
Career
Laura Helene Prepon was born in Watchung, New Jersey on March 7, 1980, the daughter of orthopedic surgeon Michael Prepon and Marjorie Coll, a high school teacher and chef. Laura was the youngest of five siblings, of Russian-Jewish descent on her father's side and Irish Catholic on her mother's. Laura's father died at 49 during heart surgery when she was just 13.
She began acting in her teens, appearing in plays in New York while studying acting at respectable schools such as the Total Theatre Lab. Prepon also began modeling, traveling around the world for her work, but has said that she never particularly enjoyed it and the experience only convinced her that acting was her true ambition.
In 1998 she submitted an audition tape for "That '70s Show" and was cast as Donna Pinciotti, one of the central characters. She was part of the show for its entire eight-season run between 1998 and 2006.
Prepon appeared in numerous films and TV roles over the following decade. Her most notable role came in 2012 when she was cast in "Orange Is the New Black" as Alex Varuse, a convicted drug importer. Prepon has appeared in the bulk of the series, though she was absent for much of its second season.
Scientology
Prepon has discussed belonging to the Church of Scientology at length. Her "That '70s Show" co-star Danny Masterson is also a Scientologist and it's believed that Prepon first became a member while she was dating Masterson's brother, "Malcolm in the Middle" star Christopher Masterson.
In a 2014 interview with "Fusion", she stated that she has been a Scientologist since 1999. Their other co-stars, Ashton Kutcher and Mila Kunis have also attended Scientology gatherings at Danny Masterson's invitation but are not believed to be Scientologists.
Much of what we know about Prepon's Scientology comes from "Celebrity", a magazine that is affiliated with the Church.
She discussed auditing, a practice wherein a Scientologist attends a meeting with an auditor, generally one-on-one but sometimes in larger groups, who then talks through the individual's history with them in an attempt to rid them of negative influences that might have arisen from their personal history.
Members of the Church state that the aim of auditing is "to restore beingness and ability", ridding themselves of "any spiritual disabilities" and "increasing individual abilities" to help them reach their "full spiritual potential".
Prepon stated that the process of auditing was highly beneficial for her, stripping away "false ideas, decisions and mis-emotions" that were affecting her.  She also credited Scientology with aiding her performance on "Orange Is the New Black", giving her the strength to be free and vulnerable and embrace her character.
The significant reduction in her appearances during the second season of "OITNB" led some to question whether or not the show's LGBT storylines were clashing with Prepon's Scientologist beliefs. Prepon stated that she had never encountered anything "negative or derogatory towards the LGBT community" in her two decades in the Church.
Some were unconvinced by Prepon's statement, most notably former Scientologist Leah Remini. Remini stated that there are several pieces of literature that are compulsory for new members of the Church that target the LGBT community in their writing and that any Scientologist who claims otherwise is lying.
In any case, Prepon has found her belief in Scientology to be empowering.