Olivia Wilde is an American-born actress and filmmaker. She was born on March 10, 1984, in New York City, United States. Olivia Cockburn was her birth name before she changed it to Olivia Wilde. Olivia Wilde married into royalty at one point, which sparked many questions from fans who want to know if she was born a princess.
Olivia's Wilde marriage to Italian Prince Tao Ruspoli made her a princess.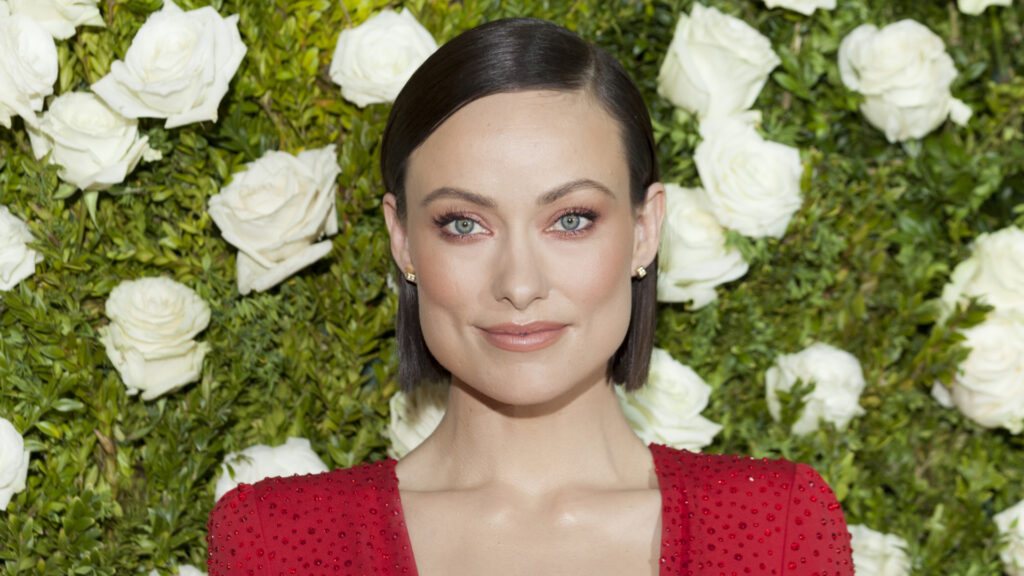 Olivia Wilde has now transitioned from acting into a film director. Some movies she has directed include Booksmart, Wake Up, Free Hugs, and Don't Worry Darling. So, here are some more insights about Olivia Wilde and her journey as a princess.
Is Olivia Wilde a princess in real life?
Olivia Wilde was a princess in real life, and people are certainly more curious about her real-life story as a princess more than her movie princess life. Olivia starred as Princess Inanna in the comedy/adventure movie Year One.
Since her role in the film, released on June 19, 2009, many people have wondered if she was a princess in real life. Olivia's husband at the time, Tao Ruspoli, is of Italian royal blood. They were married from 2003 to 2011.
She was dubbed "Princess of Italy, Princess of Sodom" – the former representing her in real life, and the latter for her Year One princess status.
Is Olivia Wilde still a princess?
Olivia Wilde is no longer a princess. She ceased being a princess ever since her divorce from Tao Ruspoli.
Tao Ruspoli, an Italian prince, is a documentarian and filmmaker. Olivia Wilde and Tao Ruspoli got divorced on September 29, 2011.
Olivia was only 18 when she met Ruspoli, who was in his late twenties, in 2002. Their love for each other intensified, and in 6 months they eloped in 2003 when she was 19. Olivia said that her husband Ruspoli was not to blame for their divorce.
They both adored each other, and he took good care of her without criticizing whatever roles she played in films. Olivia was the one who filed for a divorce because she felt there was something off about her, and she wasn't herself.
She wanted to explore as she was still young and saw marriage as a barrier to her growth.
What made Olivia Wilde famous?
Olivia Wilde became famous during her recurring role as Alex Kelly on the teen drama television series The O.C. (2004-2005). She got fans' attention because of the unique energy she added to the show.
She subsequently went on to star in more films, which helped her gain international recognition. Some of the movies Olivia Wilde acted in include Alpha Dog (2006), Bickford Shmeckler's Cool Ideas (2006), Conversations with Other Women (2005), The Girl Next Door (2004), and Turistas (2006).
She met many famous people during her courtship with Tao Ruspoli. Olivia cited that her father-in-law's "friends list" included some high-profile, iconic names: Dalai Lama, Marlon Brando, and Brigitte Bardot, among others.   
Does Olivia Wilde Have Children?
Olivia Wilde has two children, Otis Alexander Sudeikis and Daisy Josephine Sudeikis. She had the two children while still engaged to her ex-boyfriend, Jason Sudeikis.
Olivia started dating Jason in 2011 after divorcing her husband, Tao Ruspoli. They met at a Saturday Night Live Finale Party in 2011. They were both coming out of a divorce and fell in love at first sight.
Olivia and Jason got engaged in 2013 and gave birth to their son Otis in 2014 and daughter Daisy in 2016. Their engagement eventually ended, and they broke up in November 2020.
Olivia Wilde's sudden split with her ex-boyfriend Jason surprised many because people felt they would get married after birthing two kids together. According to an unidentified source, the two spouses never had a huge controversy or event that prompted their breakup.
It's believed that they settled on a mutual agreement because they couldn't work well as a couple together.  
Is Olivia Wilde still married?
Olivia Wilde is not married. However, she is in a relationship with Harry Edward Styles, an English singer, and actor.
The two met each other in September 2020 during Olivia Wilde's film Don't Worry Darling, and they became close pals, which later turned into a romantic relationship. In January 2021, the two of them stepped out as a couple while attending a wedding together.
While filming Olivia's movie Don't Worry Darling, the two lovebirds lived together at Style's Hollywood house. Following the end of the shoot, they traveled to England together.