Tammy Hembrow has made a name for herself as a rising female entrepreneur, fitness model, and influencer. She has four young entrepreneur awards and the mom of two is not slowing down either.
Tammy Hembrow is a millionaire and her net worth is rumored to be $2 million. However, it is likely much higher than that. Between her fitness app, fashion brand, YouTube, paid advertising on social media, cars, and house we estimate she is more likely worth $10 million.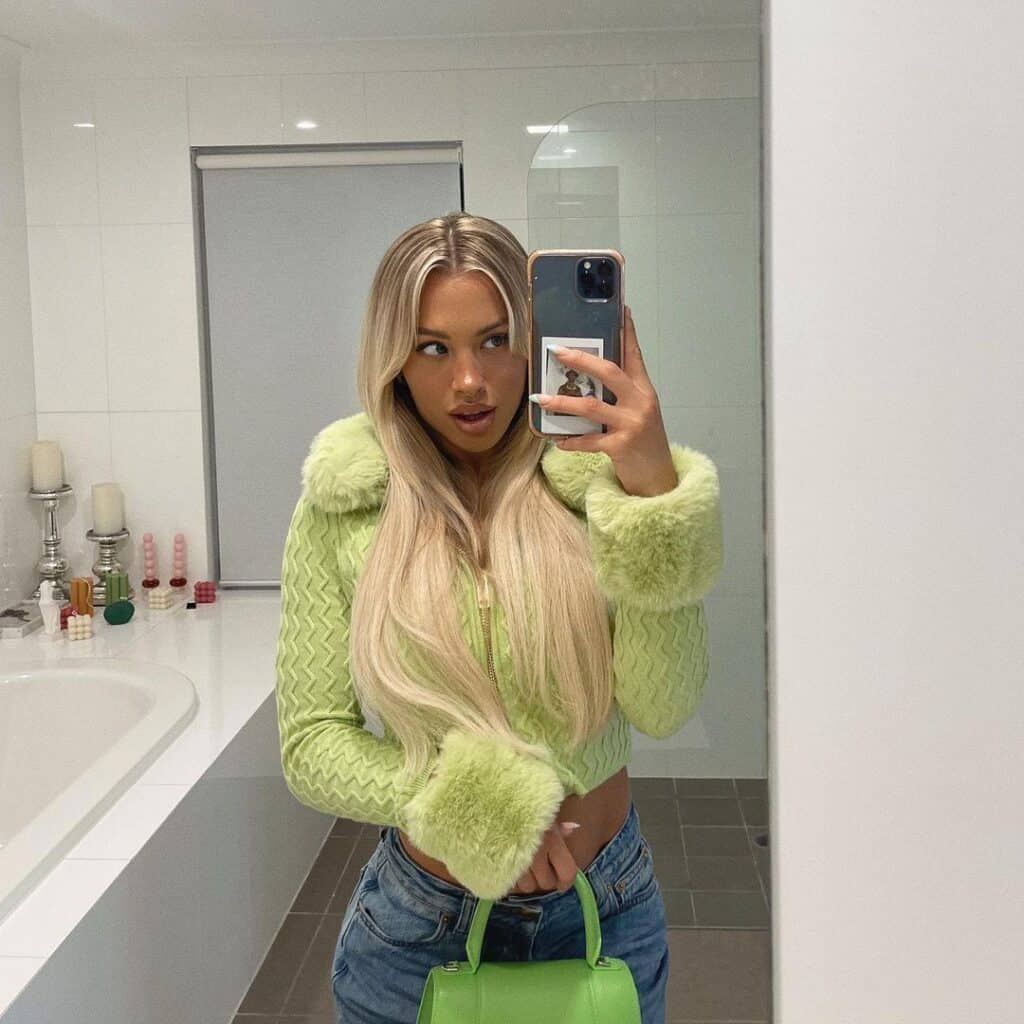 Scroll down to read more about Tammy Hembrow's companies and their value, how much she gets paid to promote on her social media, and the value of her cars and house.
Tammy Hembrow's Companies
In 2017, Tammy Hembrow founded her company Saski Collection. It would be a luxury athleisure brand for women with a passion for fitness.
Right off the bat, there was a huge demand for the clothing that they had to offer. In an interview with Daily Mail, Tammy recalled that they struggled through their first year to keep up with the demand for the clothing line.
She and her team had to figure out the right production process so that they could get their products to the customers. It was good that they did though.
That is because, in 2018, the Saski brand had made a revenue of $3.6 million and was selling products in over 190 countries around the globe. The brand made it onto the list of Westpac Top 200 Businesses of Tomorrow.
And, sales have only increased since then.
In May 2020, their entire Saski Mini collection sold out within two minutes of its launch. All of the top influencers had bought outfits for their entire families and were flaunting them on Instagram. Some of those influencers included Yris Palmer, Skye Wheatley, and Piscopo.
This isn't her only business either. Tammy Hembrow also has a fitness app called Tammy Fit. The app is targeted towards women who want to stay in shape after giving birth.
Tammy became a mom when she was only twenty-years-old so this is a topic close to her heart. The app offers users workout videos to use at home or at the gym, nutritionist-crafted meals, and a diary to track progress.
On top of that, she sells different targeted programs, workout gear, and supplements through this venture. In March 2020, her sister and co-founder of Tammy FIt, Amy Hembrow, told Dynamic Business that the app has over 100,000 subscribers.
This number likely went up shortly after the interview due to the number of people working out at home because of worldwide lockdowns. Even at the lowest subscription fee, 100,000 subscribers would mean a yearly gross profit of $9.9 million.
You can follow Tammy Hembrow around her new Gold Coast home and see what she does in a day at the Saski HQ in the below video.
Hembrow's Influencer Fees
On top of her business ventures, Tammy Hembrow is also a social media influencer. On Instagram alone, her posts reach over 12 million accounts that follow her.
So it doesn't come as a huge shock that she charges anywhere from $31,000 AUD to $55,000 AUD for a sponsored post on Instagram. Considering she posts about two sponsored ads weekly, that means she could be making close to $3 million yearly alone.
She also does sponsored content for her YouTube channel, which has over 1.3 million subscribers, and for her podcast Hanging with the Hembrows. Although it has not been confirmed if her rates are the same for these platforms.
Tammy Hembrow's Other Assets
The mom of two doesn't just make a lot of money through her ventures, she spends it on some very nice assets.
In July 2020, she bought a new house that is worth $2.88 million. Her house is in Broadbeach Waters on the Gold Coast in Australia.
It has five bedrooms and four bathrooms. It also flaunts an infinity pool with great views of the surrounding area.
Finally, Tammy has a love for Mercedes-Benz and actually owns two very expensive cars. Those two cars are a G-Wagon and an AMG GT Coupe.
The G-Wagon is the less expensive of the two and it is said that she purchased it for around $142,000. However, her white AMG GT is worth a lot more at an estimated $330,000.