As one of America's most successful comedians and household names, a lot is known about the personal life of Joe Rogan. But when it comes to the influential podcast host's political allegiance, many are left wondering whether he votes Republican or Democrat.
Although Rogan is a particularly vocal commentator who regularly discusses the complexities of US politics with guests on his podcast, The Joe Rogan Experience, he is not actually affiliated with any political party.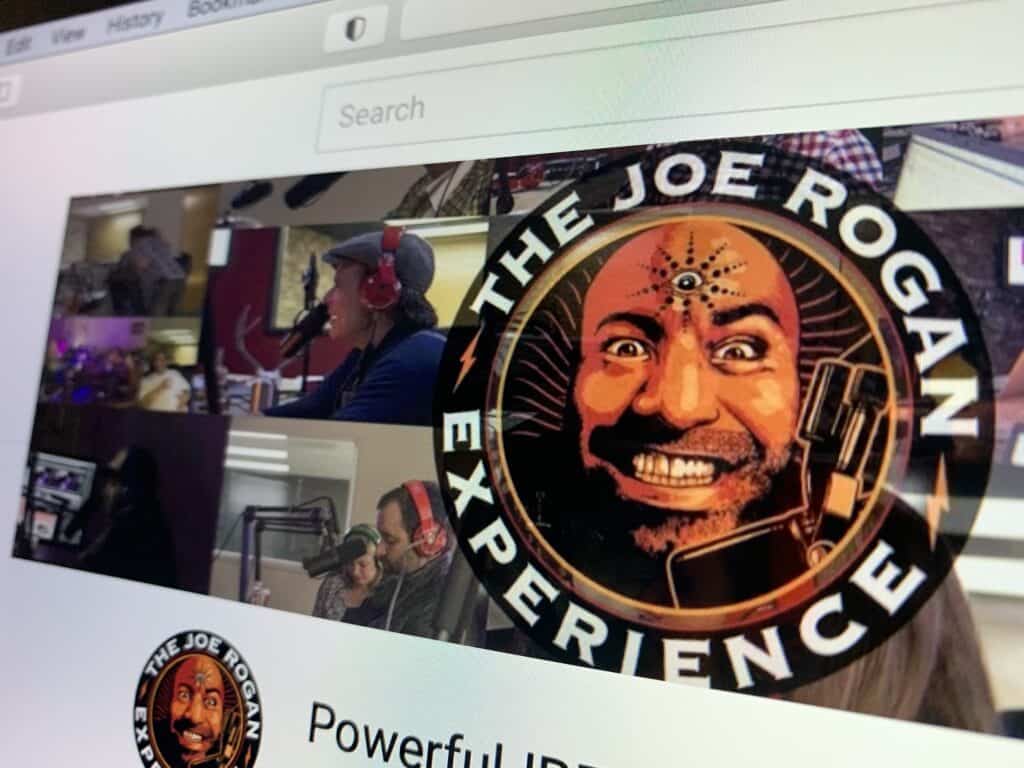 However, just because the award-winning former UFC commentator has never publicized his support for the Republicans or the Democrats, he has talked about his own nuanced political outlook on numerous occasions.
He also regularly explores the strengths and weaknesses of both the Republican Party and the Democrat Party.
Joe Rogan on Conservatism and The Republican Party
Rogan's tendency to straddle the center ground of US politics has granted him fans from all across the political spectrum, but on several occasions, he has expressed his own conservative beliefs and granted platforms to controversial speakers such as Alex Jones and Gavin McInnes.
In one episode of his podcast, where Rogan sat down with Google engineer, James Damore, Rogan described himself as both "socially liberal" in terms of social welfare and immigration, but also "conservative" on account of his "pragmatic" view on economic issues such as universal basic income, which he has also expressed support for.
On the topic, Rogan said: "if you make things too easy for people, they don't try hard. It's a natural part of human nature".
A further example of Rogan's conservative outlook followed Joe Biden's victory in becoming the Democratic presidential candidate in 2020.
In nominating Biden, Rogan claimed that the Democratic party had "made us all morons" and that he wouldn't be voting for the former vice president, saying "I'd rather vote for Trump".
Shortly after Rogan appeared to throw his support behind the Republican Party, he backtracked and said "it's not an endorsement of Trump, it's me saying that you shouldn't have a man who's clearly in the throes of dementia", playing on the unfounded critique of Biden's fitness.
Away from mainstream politics, Rogan has also been accused of promoting transphobic attitudes. In his interview with Abigail Shrier, the author of Irreversible Damage: The Transgender Craze Seducing Our Daughters, his guest compared gender transitioning to eating disorders and self-harm.
Joe Rogan on Liberalism and The Democratic Party
Rogan's political beliefs are hard to pin down and his conservative leanings are often balanced by his liberal views and support for progressive causes such as gay marriage, universal healthcare, and the legalization of marijuana.
In fact, during a live interview with Tesla CEO, Elon Musk, the two smoked marijuana and drank whiskey, cementing the host's conviction for the campaign for legalization.
Whilst interviewing American actor, Duncan Trussell, Rogan also aired his thoughts on the topic of immigration and family-separation, suggesting that those who criticize and condemn immigrants "either don't have kids or don't think it could happen to their kids".
Rogan's most well-documented liberal turn came about during the episode of his podcast with New York Times columnist, Bari Weiss, in August 2019, where Rogan declared that he would "probably vote for Bernie [Sanders]".
Yet, despite appearing to endorse the progressive Democratic candidate, Rogan's comments received an unfavorable response from a portion of Sanders' core which condemned Rogan for "giving voice to conspiracy theories".
While Rogan's choice of guests has received criticism from some, the podcast host has also granted a platform to a host of left-wing voices such as journalist, Abby Martin, a campaigner for Palestinian rights, and the progressive activist, Kyle Kulinski.
A Champion of the Center Ground
Ultimately, Rogan's political beliefs are those of an ardent libertarian and transcend traditional notions of left and right.
The winner of six MMA Personality of the Year Awards has built a career on the importance of free speech and his ability to talk to both sides of the political debate has earned him a colossal, die-hard fan base.
Launched as early as 2009, The Joe Rogan Experience has existed ever since podcast culture was still in its infancy, and each episode is believed to earn the host around $70,000.
With casting opinions from the political center ground proving to be Rogan's winning formula, it is yet to be seen whether he will ever pledge allegiance to either major political party.