The political dispositions of Full House actress, Lori Loughlin, may be attributed to several factors, including her alleged involvement in the College Admissions Scandal.
American actress, Lori Loughlin, and her husband, Mossimo Giannulli, who is allegedly a Republican, were both involved in the College Admissions Scandal of 2019. Donations made to political candidates by the parents involved have suggested the presence of a broader political narrative in the scandal.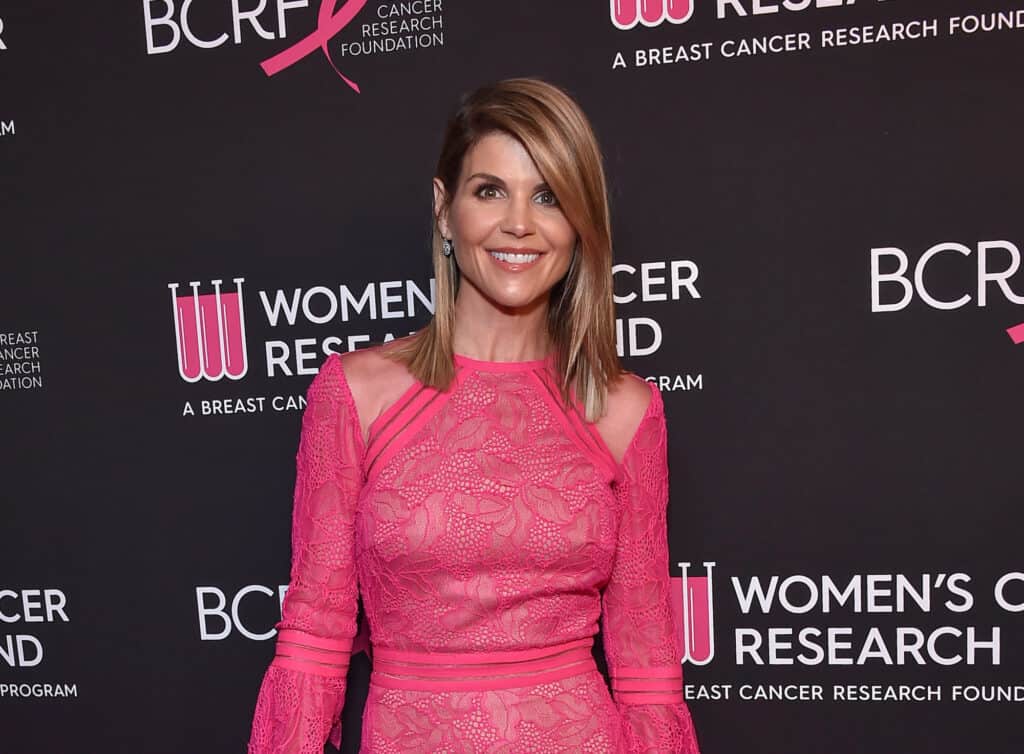 Find out more about the College Admissions Scandal below, as well as the supposed political views of Loughlin and her husband.
The College Admissions Scandal
Lori Loughlin was under the intense media spotlight from 2019 after she and her husband, Mossimo Giannulli, were among around 50 others indicted by the FBI for their involvement in the College Admissions Scandal.
On March 12, 2019, the couple allegedly paid $500,000 in bribes (disguised as donations) to get their two daughters into the University of Southern California. The scheme was organized by William 'Rick' Singer, who orchestrated a national criminal conspiracy to influence undergraduate admissions at America's top universities.
The methods used by Singer included false test scores and fabricating athletic credentials, using the Key Worldwide Foundation (the charity Singer set up) as a front for the bribes.
Loughlin and Giannulli pleaded guilty to conspiracy to commit wire and mail fraud, with Loughlin agreeing to pay a $150,000 fine and 100 hours community service, and Giannulli agreeing to pay $250,000 fine and 250 hours community service.
Other elites and wealthy parents involved in the scandal include businessmen Gamal Aziz and Douglas Hodge, as well as Desperate Housewives actress, Felicity Huffman. As a result of the scandal, Olivia Jade, Loughlin's social media influencer daughter, lost her partnerships with TRESemmé and Sephora.
Why The Scandal Became Political
A poignant development in the scandal was the historical political donations made by the parents involved and what this may have said about the demographic of people that the scandal attracted.
It is thought that around $975,230 of donations were funneled to politicians and organizations. As a result, those in both the left and the right parties in Washington were quick to assess the scandal through a political lens.
Of course, political donations are perfectly legal and so these may not be directly linked to the scandal. However, sources have pointed to the fact that over half of the funds were directed to Democratic recipients.
With this in mind, some claim that the College Admissions Scandal is indeed a catalog of Liberal elites, who, contrary to true liberal beliefs, use power and money to climb up the social and institutional ladder. But whilst many of the wealthy individuals did donate to Democratic candidates, some donations were also made to candidates within the Republican party.
In fact, the Washington Free Beacon discovered that of all those involved, one person consistently donated to republican candidates: Mossimo Giannulli, Louhglin's fashion designer husband. Speculation that Loughlin is also an avid supporter of the Republican party may, therefore, be rooted in this fact.
According to some sources, Giannulli was also overheard at a party drunkenly bragging about his support for Donald Trump and raging against people who are 'takers' and 'entitled people'. He also claimed that people should be 'carrying their own weight', an irony that was quickly paraded on social media.
Despite the donations being heavily weighted towards the Democratic party, both Republicans and Democrats have condemned those involved in the scandal. Democratic-socialist rep. Alexandria Ocasio-Cortez described it as an example of how wealth and privilege undermine fairness.
Conservative Views
Other sources have pointed to Loughlin leaning toward a more conservative position. In 2016, Loughlin supported her Fuller House co-star, Candace Cameron Bure, for being open about her conservative political views on an episode of The View.
Although unconfirmed, this, along with her husband's alleged support for President Donald Trump, may suggest that Loughlin herself supports the Republican party.