Rapper and singer NF, who has been releasing studio albums since 2010, has been compared to legendary fellow artist Eminem since his first self-released album Moments arrived on the rap scene. On some of his tracks he has a similar style and flow to Eminem, how does NF stack up against the rap veteran?
Eminem is without a doubt the more accomplished and experienced of the two rappers. Personal opinion and musical preference aside, Eminem has left a legacy and a permanent mark on the rap world through his influence.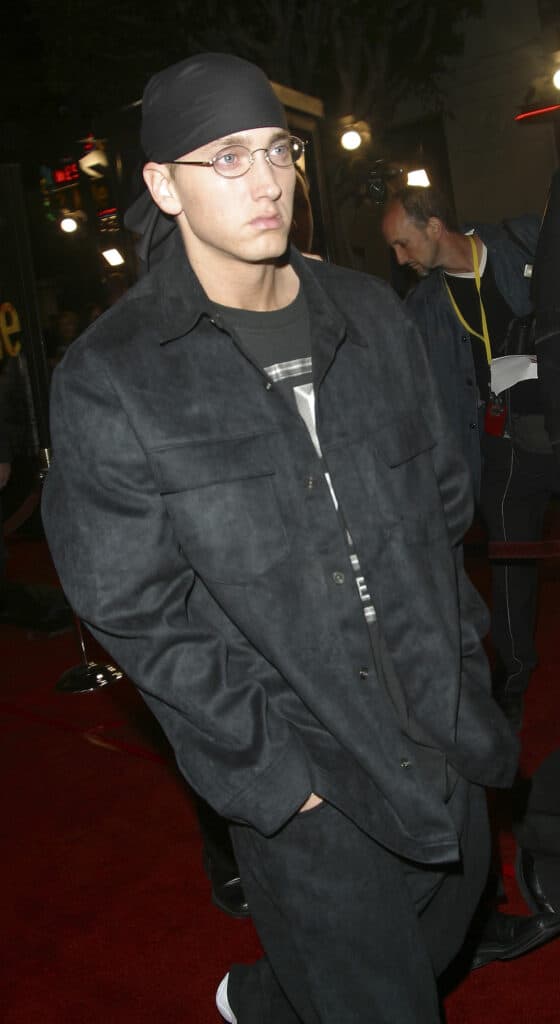 Legacy and influence are definitely the easiest metrics to measure success by when comparing two artists, but there is still the variance of personal preference. Whilst some will prefer Eminem's iconic discography, newer fans of the genre or simply those who relate more to NF's message naturally make him the better pick.
Measuring Commercial Success
It's difficult to make a fair comparison between the two artists when judging how successful their music has been, due to the fact that Eminem has woven a long and rich tapestry of work during his decades of experience. In contrast, NF has been writing and producing rap since 2010, with his first studio album released by a label coming in 2015.
Even just the timeframes alone make the comparison more than biased in Eminem's favor, but then there's the number of collaborations that Eminem has had. Over the course of recording his music, he has had the pleasure of working together with multiple legendary figures.
The collaborators that Eminem has been on tracks with is a who's who of some of the most influential figures in the rap world. Also on the list of artists he has worked with are global superstars like Rihanna, making Eminem's library of music incomparable.
NF is no stranger to being successful in the mainstream himself, though. His first four albums all successfully managed to hit the number one spot on various music charts upon their release.
That's a huge accolade, but it's also over a far shorter period, meaning that only time will tell whether or not the great run that he is on will stack up against Eminem's.
Stylistic Differences and Similarities
Although commercially there's no real comparison, one place where they appear to be more alike than different is in their vocal styles.
The content contained within the lyrics of both rappers is an almost night and day difference, but vocally NF has been described as a 'soundalike' of Eminem, possessing a very similar tone and flow to his rapping and singing. Any similarities in sound or appearance, however, are mostly skin-deep and have been acknowledged by NF as being so.
Understandably frustrating for any artist to be constantly compared to another, but it further illustrates the degree to which they are separated in terms of greatness. NF himself has even commented on the fact that Eminem is one of the greatest lyricists and rappers of all time.
Their content is so vastly different, though, that it's incredibly unfair to point the finger at NF as being a 'copy' of Eminem. The two tackle two entirely different sets of subject matter in what they write and their approach to their messages also contrasts starkly.
A Lasting Legacy vs A New Talent
Possibly the biggest difficulty in comparing any new talent to an all-time great like Eminem is the fact that their influence is so difficult to quantify. Not only is Eminem an incredible rapper from a skills perspective, but there's also the legacy he has left that must be considered.
This is an arena in which not only NF but any modern rapper will always come up short. Eminem arguably paved the way for a lot of new artists who came from similar backgrounds, or looked like he did.
Being a trendsetter to that extent, there's a point to be made that not only is Eminem a better rapper than NF, but he's also simply untouchable by the majority of his peers. If not purely from a lyrical aspect, then from the standpoint of the fact that without Eminem then many of the opportunities now available to new artists may not have even been there.