One of America's top pop-rock bands, Maroon 5, is led by Adam Levine. He has been singing since 1994 but only made his debut, alongside his band, in 2001. The singer who amazes people with his vocal range had also managed to snag a role in one of America's biggest music competitions – The Voice.
Adam Levine didn't debut, judge, or appear on American Idol.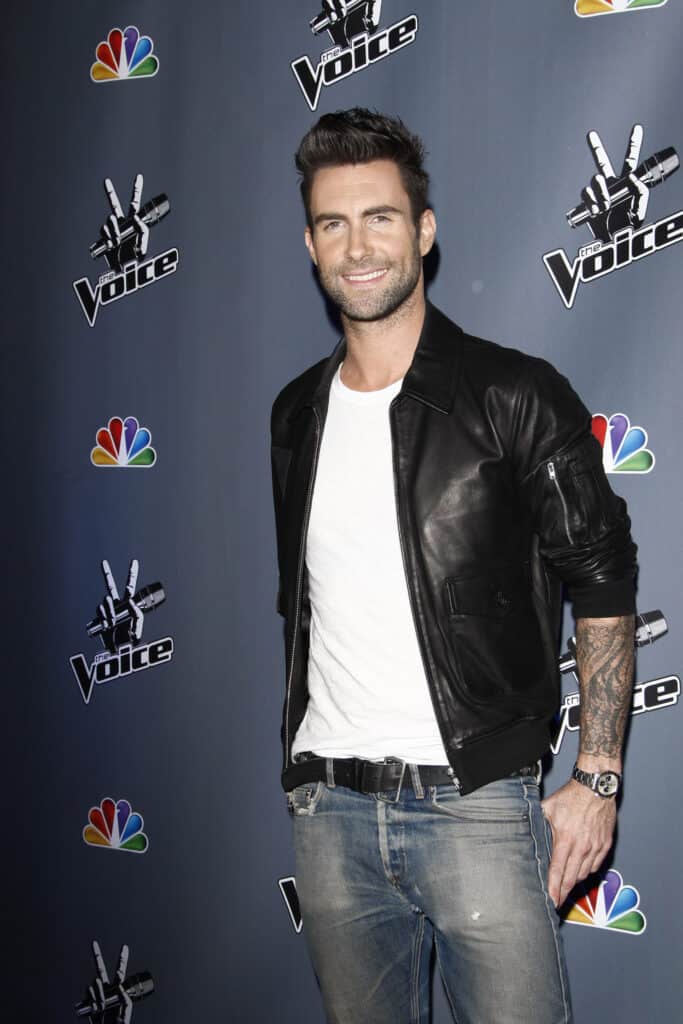 Adam Levine carved a path for himself in the music industry and became a judge of people's singing talents. Here's all the information on Adam Levine's history with American Idol.
Did Adam Levine win American Idol?
When Adam Levine was in Brentwood High School, he started a band with four of his friends – Jesse Carmichael, Mickey Madden, and Ryan Dusick. They called the group Kara's Flowers. Their first try did not meet commercial success and the band took a break for a while.
After appearing on an episode of Beverly Hills 90210, they disbanded. Adam and Jesse moved to New York, where they attended Five Towns college together. They experienced music differently from what they used to do while still in Los Angeles.
Embed: https://youtu.be/qo_d5hZhO4M
In 2000, they dropped out and went back to Los Angeles, where they reunited with their former bandmates and included a new member, James Valentine, who served as a guitarist.
The group's name changed to Maroon 5, and they made their debut with Songs About Jane. Maroon 5 won their first Grammys in 2004 and have since been amazing fans with their catchy bops.
Did American Idol cancel Adam Levine?
Adam Levine didn't work as a judge on American Idol, nor was he a competitor or a guest performer.
During one of his interviews, he made his opinions known about the show. Adam Levine said that the show was homophobic since they didn't embrace gender fluidity.
The singer said that the show didn't allow its competitors to talk about their sexuality, which was different from The Voice. Since Hollywood had become more accepting of gender fluidity, his comment on the famous singing competition show didn't make social media and Hollywood cancel him.
Did Adam Levine win The Voice?
Adam Levine didn't become popular through a music competition. He instead worked as a judge on the show from 2011 to 2019.
Although he didn't sign up as a competitor, he was a winning coach in his time.
Was Adam Levine fired from The Voice?
The Voice has a unique competition style. They do blind auditions so the judges don't see the competitors until they turn around. Plus, they also allow the competitors to choose the judge they want to mentor them.
During one of the auditions when a competitor had to pick a mentor, Blake Shelton, a fellow judge, got into a banter with Adam Levine. Blake joked about Adam Levine getting fired from the show, in a bid to get the contestant to come to his team.
Some fans may have gotten angry after that because they felt Blake stooped low.
Why did Adam Levine leave The Voice?
In 2019, Adam Levine announced on Instagram that he was leaving The Voice. It was a little bit devastating for fans, leading to the question, "Why?"
Adam Levine spent 8 years on the show from 2011 to 2019 and performed his duties as a coach excellently. In his Instagram post, he appreciated the other judges and NBC for the opportunity.
Then on Ellen DeGeneres' show, he claimed to have left the show because he wanted to spend more time with his family. He got married to Behati Prinsloo in 2019 and felt the need to dedicate more time to his new family.
However, right before he left the show, The Voice made a new rule that didn't guarantee coaches of a spot on The PlayOff stage. So in Adam Levine's final season on the show, the singer didn't have a single contestant left.
Fans speculate that he left the show because of this new rule. However, the Maroon 5 leader proved them wrong by saying that he missed the show but needed more time for his new family.
How much did Adam Levine make on The Voice?
Adam Levine joined the voice as an original coach. He started judging on the show from the first season up to season 16.
He signed a deal to make $14 million per season, raking up $28 million yearly from the show. According to The Hollywood Reporter, the singer was actually making around $30 million.
After the show, his net worth increased by millions of dollars.