Cameron Boyce tragically passed away at just twenty years of age in 2019, but was he adopted when he was younger?
Cameron Boyce was not adopted. He was born in Los Angeles in 1999 to an Afro-Caribbean and Caucasian mother – his biological parents.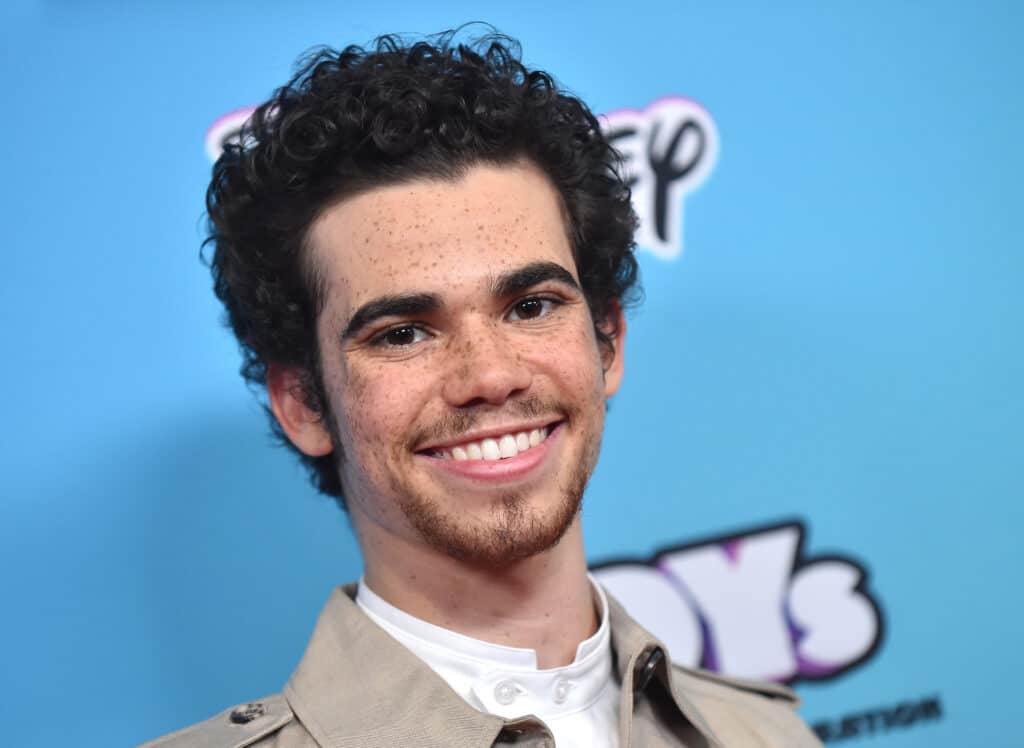 Read on to learn more about the young actor's life growing up.
Taken Too Young
Cameron Boyce was an established child actor long before his sudden death in 2019. He'd appeared in shows on the Disney Channel and in several small movie roles, starting from the age of eleven.
He was a gifted actor, and well received by those who critiqued him. In just ten years, he appeared in seven movies, and eighteen television shows. He'd received young artist artists, and a Daytime Emmy for his work.
Not just an actor, Cameron Boyce also dabbled in dancing. He was apparently a very talented performer, showing great skill in breakdancing, hip-hop, jazz, tap and ballet. Along with a few friends, Boyce participated in a dancing crew.
In 2020, on the one year anniversary of his death, a video was posted to YouTube. This video was created by XMOB, Boyce's dance crew. It serves as a dedication and tribute to the young actor and performer.
Tragically, on the morning of July 7th 2019, Cameron Boyce died from a seizure. He'd suffered with epilepsy for some years, and was found by his roommate, dead after an episode. Boyce had managed to keep his condition secret his whole life. As a result, the news came as even more of a shock to fans.
His parents were devastated, as they had lost their only son, and eldest child. Just weeks before his death, Cameron's father had posted to Instagram. In a charming father-son image, he'd written "Family that laughs together… you know the rest."
Cameron Boyce was part of a close-knit and loving family. He'd gone on record showing his pride for his roots, being bi-racial. His grandmother was a prominent civil rights activist, and became known as one of "The Clinton 12".
In the fifties, the Clinton High School in Tennessee was forced to desegregate. There were twelve black students who attended who showed solidarity and union. They stood against bullying, racial aggression and attacks. Cameron Boyce's grandmother was one of these twelve.
This great pride in his family was heightened by the biological aspect. They were his family by blood, and this activism and solidarity ran through his veins.
The Young Legacy
Although he died very young, Cameron Boyce worked to leave a lasting legacy. In 2017, he independently raised almost thirty thousand dollars for a water cause. The Thirst Project was founded to deliver clean water to undeveloped countries.
Following his death, the project renamed an award they would give out to the Cameron Boyce Pioneering Spirit Award. This was in dedication to his memory and as a reminder to the work he'd done for the cause.
He also worked in support of the eradication of homelessness and sexual assault and abuse. His philanthropy extended to support sick children and underprivileged families. In the latter years of his life, he was outspoken against gun violence and in support of gun control.
Just after his passing, The Cameron Boyce Foundation was created in Los Angeles. This organization would endeavour to provide young people with creative outlets, to steer them away from crime.
While his death came as a massive shock to the world and to his fans, his legacy is undoubted. He left behind a path of philanthropy and early success that would remain for years to come.