Lewis Hamilton is earning more money from Formula One than any other race driver working today. Was he born with a silver spoon like many other F1 stars, or did he go from rags to riches thanks to his racing talent?
Lewis Hamilton didn't grow up rich and owes his fortune to his success on the track. The British Formula One champion comes from a working-class family and struggled with money in his youth.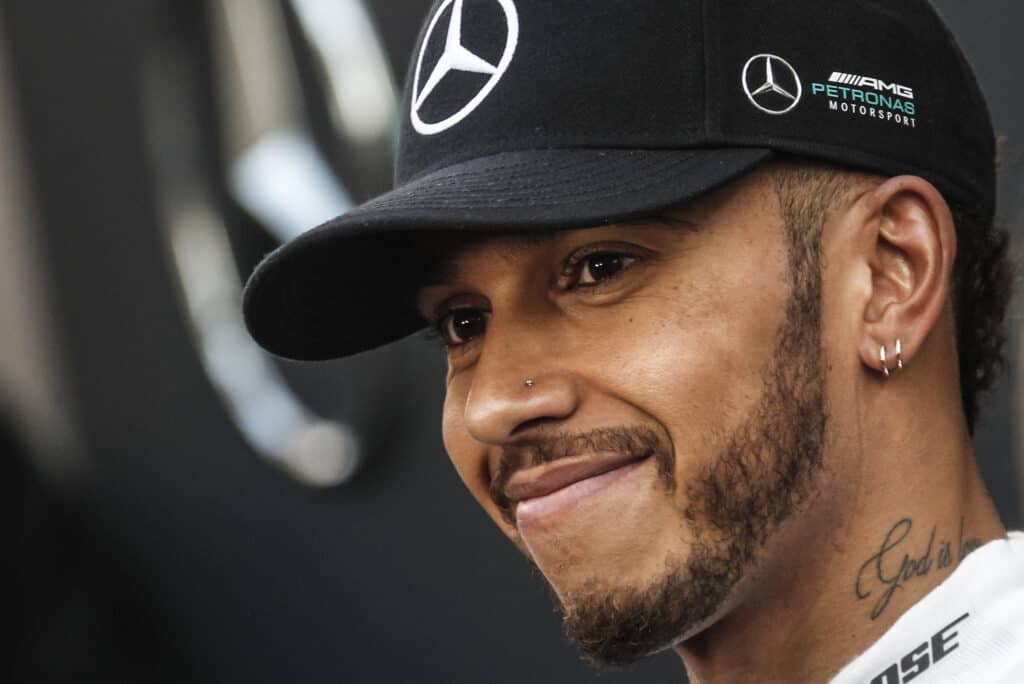 From Rags to Riches
Lewis Hamilton started dreaming about becoming a Formula One driver at the age of six, when his father Anthony bought him his first go-kart for Christmas. His passion for racing only grew stronger after that, and his dad supported him every step of the way.
He used to work as IT manager at the time, but decided to bet on his son after seeing how determined and passionate he was. After taking redundancy from his job, Anthony invested all his hard-earned money into his son's future, and often worked three jobs to make ends meet.
Anthony later set up his own computer firm, but Lewis was still his main priority. He drove him to races all over the country, and managed his career for as long as he could.
Despite Anthony's best attempts, money was always tight, and Lewis recalled that his father even had to remortgage their house when he first started racing. He also couldn't go karting every time he wanted to because his dad simply couldn't afford to take him.
Hamilton acknowledged the fact that drivers from an underprivileged background have a lower chance to make it to Formula One, and said that the situation isn't getting any better.
"The truth is that it was incredibly hard for me to break into this industry. I wish I could say it was better today but if anything, I think the situation is worse than ever before. Motor racing is so expensive that working class and lower income brackets are excluded from the outset," he told Style Magazine.
Lewis Hamilton repeatedly credited his father for his success, but they eventually ended their working relationship in 2010. He didn't want to mix family and business, and the two men managed to rebuild their relationship after taking some time apart.
Hamilton's Net Worth
Lewis Hamilton wasn't always rich, but he currently has more money in the bank than any of his rivals. Michael Schumacher is the only Formula One star whose career earnings exceed Hamilton's, and none of the active drivers is close to surpassing him.
His net worth is estimated at roughly $285 million, which he earned through his Formula One contracts, and numerous endorsement deals. In May 2020, Hamilton made it to Forbes' list of highest-paid athletes in the world, and was placed at no. 13.
Forbes estimated that Hamilton earned $54 million during the fiscal period in question, after signing a new two-year contract in 2019. According to the magazine, his salary and bonuses add up to $42 million annually, and he's earning extra $12 million through his endorsement deals.
British race driver struck lucrative deals with some of the world's leading brands, and his collaboration with Mercedes is only the tip of the iceberg. He also launched a clothing line with Tommy Hilfiger, and worked with Bose, L'Oréal, Puma, Monster Energy, Sony, and Vodafone.
Lewis Hamilton never struggled earning millions, but he's spending them just as fast. The Formula One superstar is known for his lavish lifestyle, and his supercars, luxury apartments, and a private jet come with a high price tag.
Hamilton also happens to be very outspoken about environmental issues, so he's trying to change his ways. It was reported that he sold his private jet, and that he's mostly flying commercial, in an attempt to reduce his carbon footprint.