Lil Nas X is best known for his obscure breakout single, Old Town Road, which fused country and rap. Has he ever been in the military?
Lil Nas X has never been in the military. As of 2020, Lil Nas X was twenty-one years of age and had dedicated his entire adult life to music and performance.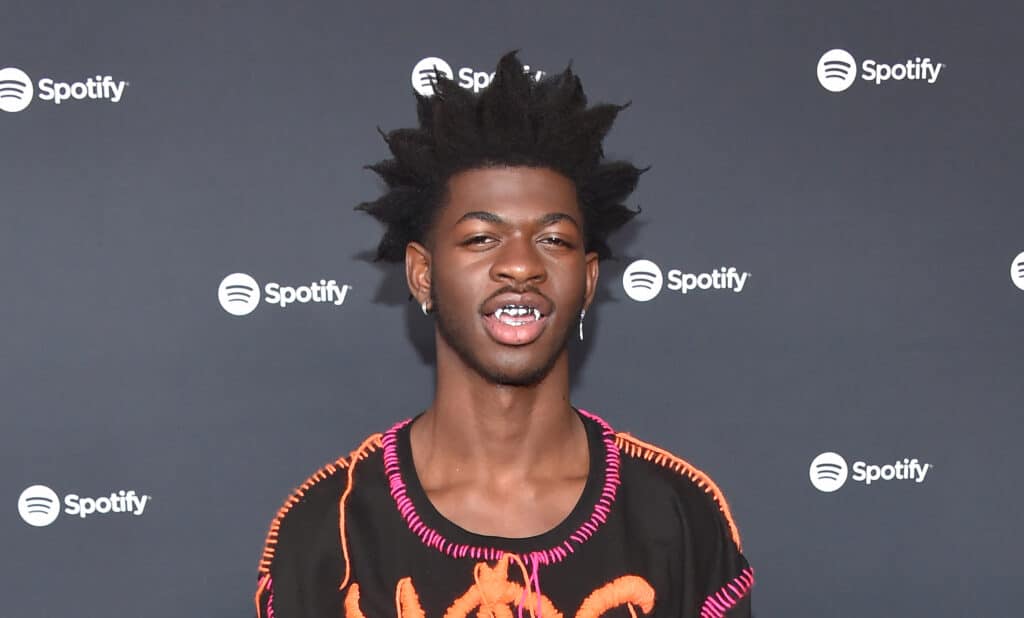 Read on to learn more about Lil Nas X and his life story.
Old Town Road
Lil Nas X entered the scene in 2018, releasing his breakout single Old Town Road. This was a particularly bizarre track, fusing country and rap music. The track itself was recorded in less than an hour in an Atlanta studio but went on to be massively successful.
Nas X heavily utilized social media to promote his work. It's well documented that he leant on social media heavily in his teenage years to try and build a following. He would use platforms such as YouTube and Twitter to try and earn an income.
When Old Town Road released, he used the Tik Tok platform to generate a viral campaign that proved to be irresistible to users. At first, the song confused some people, and it debuted at number 83 in the Hot 100 chart.
However, it would ultimately climb to the number one slot, relatively quickly. The song went through a brief controversy after it was removed from the country charts. There were allegations that it was removed from the chart because of a racist agenda.
In response, long time country artist and icon Billy Ray Cyrus supported the track, and Nas X. He offered his vocal talent up for a 2019 remix of the track, propelling it even further into the public spotlight. By the end of 2019, this track would come to have over one billion listens on Spotify.
The video for the song was re-shot with Billy Ray Cyrus in tow, and can be seen on YouTube.
Before The Music
Lil Nas X has never expressed any intention of joining the military. He grew up in Atlanta, Georgia, and had a relatively normal upbringing. He didn't experiment too heavily with music until his teens, and cared more about his image than his academics.
He enrolled in the University of West Georgia but dropped out very shortly after to pursue music, against his parents' wishes. He ended up moving away from his parents, living with his sister for a while.
As he started learning more about the music industry and rapping, he supported himself with small jobs at a Six Flags theme park. Reportedly, Nas X is a huge fan of Nicki Minaj, and spent a lot of his early years on social media pioneering fan pages for her.
Although, Nas X feared this would hurt his image, as he often did before. As a result, he hid the ownership of these fan accounts, something that reportedly disappointed Nicki when she found out. She stated: "It was a bit of a sting when you denied being a barb, but I understand. Congratulations on building up your confidence to speak your truth."
Nas' success ran on into 2020, with the extremely young artist receiving two Grammy awards. He also gathered massive respect in the industry for coming out as gay during Pride Month 2019.
On Instagram, Lil Nas X boasted an incredibly 6.2 million followers by 2020. He would frequently wow fans with his extravagant outfits. Traditionally, Nas could be seen wearing country themed clothes with bright, gaudy or colorful twists.
Regardless of how he looks, there's no doubting Lil Nas X' success after spending eleven weeks at the number one slot with Old Town Road.