Whether you agree with it or not, being a professional footballer is one of the most lucrative career options in the world. From the outside looking in it appears that Neymar Jr. has it all: adoring fans, worldwide acclaim, stunning arm-candy, valuable brand deals, and the fourth-highest salary of all professional athletes in 2020. But it wasn't always that way.
Today Neymar Jr. is one of the richest and most successful footballers on the planet, but this wasn't always the case. Neymar da Silva Santos Junior was born incredibly poor and spent the first portion of his life living in extreme poverty.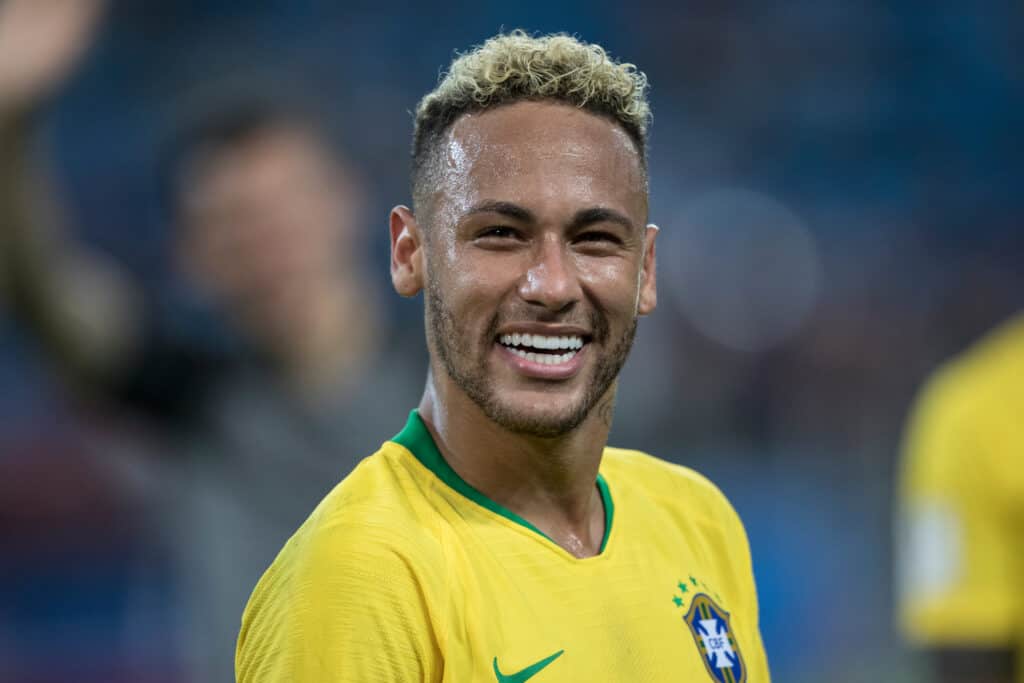 Neymar Jr's story is a true rags to riches tale that is able to inspire anyone who hears it. It's safe to say that he is living the type of life some people can only dream of, however, some spots in his life would be considered a nightmare.
Early Life
On February 5, 1992, Neymar Santos Sr. and Nadine da Silva welcomed a healthy baby boy — whom they named after his father — into the world. Unfortunately, the world he was born into was a poverty-stricken one based in Mogi das Cruzes, which is a shantytown in Sao Paulo.
In an interview with the Mirror, Neymar's father referred to his son's birth town as the place where "the city threw their garbage." The da Silva Santos family lacked financial stability and moved around the area often until they found themselves living with their grandparents.
Neymar Santos Sr. was working three jobs in an attempt to make ends meet. Neymar Sr., Jr. and Nadine, were crammed into one room and were forced to share a single mattress. Electricity was a privilege that the entire family frequently went without as they couldn't afford to pay their electric bills and so the family mostly lived by candlelight.
When Neymar Jr's sister, who he is incredibly close to, was born the family had to move to a bigger house. This led them to a brick dwelling in the destitute area of Jardim Gloria, which is a poor district in the city of Praia Grande.
In this area, the da Silva Santos' were considered to be one of the wealthiest families around and they were one of the few families that lived in a "proper" home and not a shack.
The family's quality of life improved despite their surroundings. Neymar Jr. was the envy of the neighborhood with his collection of 50 footballs and his lone video game.
His ball skills were undeniable and soon caught the eye of talent scout Betinho dos Santos. By the age of 12, Neymar Jr. had signed his first contract and the rest of his well-known slum to stardom story is history.
Where He Is Now
Anyone who follows football will know the name "Neymar Jr." and with good reason. He is often considered to be one of the best football players in the world.
Neymar Jr. has won numerous awards and has contributed to his team's winning championships. In the year 2017, he was transferred to PSG for an estimated €222 million — making him the most expensive player of all time.
In addition to his incredible earnings from the sport, the athlete earns a substantial amount of money off the pitch as well. Neymar Jr. has enjoyed paid partnerships with brands like Nike, Puma, Panasonic, Volkswagen, Unilever, and Beats to name a few.
He has also been dubbed as one of the 100 most influential people in the world by Time and he uses his influence wisely from releasing his own emojis to appearing in feature films. Neymar Jr. is also a devout Christian who is thought to tithe 10% of his salary and his charitable endeavors often make headlines.
The Future
Nobody can deny that Neymar Jr. has worked incredibly hard to get to where he is today. But what his unprecedented level of success means is that, for many generations to come, the da Silva and Santos family will never again know poverty.
In 2011 Neymar Jr. welcomed a son of his own, whom he called Davi Lucca, and it's safe to say that the boy — who already shows signs of possessing some of his fathers football talents — will never have to struggle the way his dad did.
But at this rate, Davi may not need his dad's help staying financially secure as he already has more than one million followers. Either way, struggling is no longer on the cards for Neymar Jr. and his family.