If you got the pleasure of growing up through the 70s and 80s, you'll likely remember that at the time Burt Reynolds was one of the biggest stars of the silver screen, starring in cult classics like Deliverance and Smokey and the Bandit. Did you also know that he had a son at the late age of 52?
Quinton Reynolds is adopted, being taken in as a newborn baby by his adoptive parents Burt Reynolds and Loni Anderson in 1988, on August 31st. He is Burt Reynolds' only child.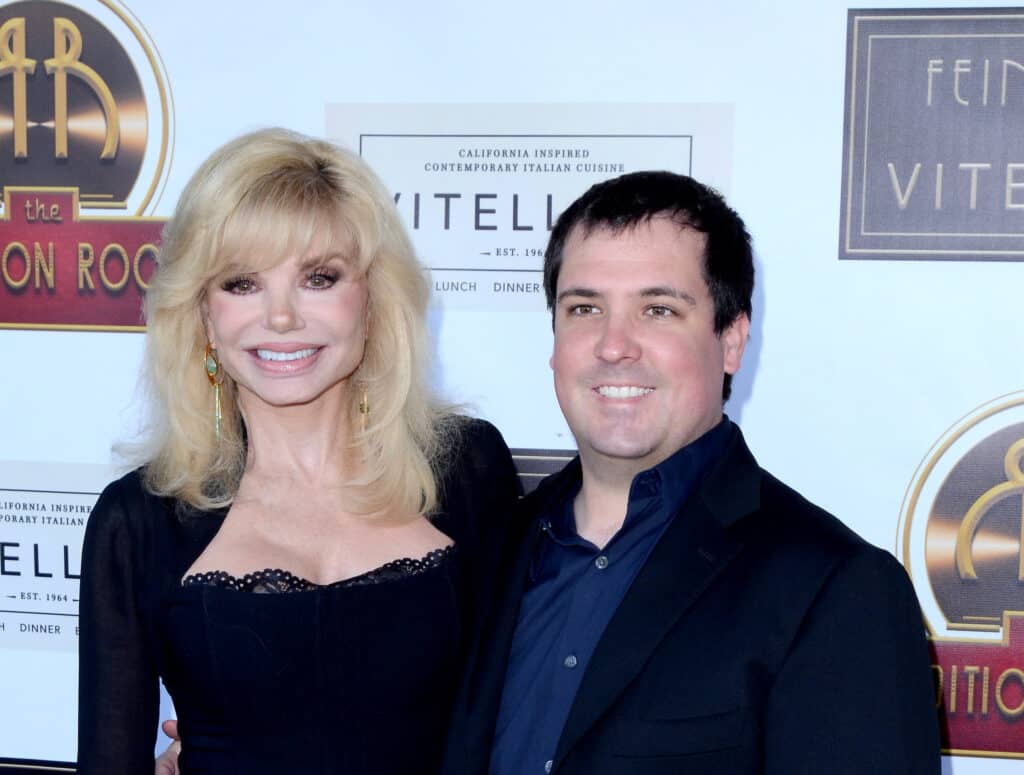 Quinton Reynolds was adopted as a result of both Reynolds and Anderson wishing to have a biological child. Whether they were unable to conceive, or just opted to go the adoption route for some other reason, Quinton was brought into their lives.
Son of Burt Reynolds and Loni Anderson
It's human nature to remember more of the bad than the good, such as is the case with the relationship between Burt and Anderson. Whilst things seemed like they were set on a trail ending in "happily ever after" when they were adopting their son Quinton, fate wouldn't have that in store for the pair.
Thanks to the high-profile status of both Burt and Anderson individually, as well as the highly publicized marriage and subsequent divorce proceedings, civility was quickly thrown out of the window.
This resulted in one of the nastiest celebrity breakups to date at that time, with both parties airing all manner of grievances at each other, with no hint as to whether or not they were legitimate or fabricated.
Caught in the middle of all this was the innocent Quinton, then only around 7-8 years old. He ended up staying with his mother in California after she had split with Burt, though their separation couldn't stop even more of the drama from unfolding.
One story that came out was the fact that Loni didn't feel safe letting Quinton stay with Burt. There was wild speculation about the reasoning for this, with some dark conclusions being drawn from the comment, though Loni herself later clarified that she was simply worried about Burt's "erratic behavior".
As with any divorce, it's as rough on the child as it is on the parents, and all three went through a troublesome period, one that caused Burt to have a strained relationship with Quinton.
Repairing Their Relationship
Burt's so-called "erratic behavior" at the time was likely caused by the fact that he had begun to slide down the slippery slope of prescription drug addiction, namely painkillers. With the divorce that took place and the loss of Quinton that followed, he found himself as low as he could go, feeling that he had lost the most important thing in his life.
It turned out that Quinton and the new-found love of fatherhood were more of a blessing to him than he would have ever guessed, as it was the desire to reunite with his son and be a better role model that inspired him to kick his drug habit.
Looking at Burt's relationship with his own father, it's plain as day why the actor was so focused on attempting to have a healthier, loving relationship with his son Quinton.
Even though he admired his father for his strength of character, Burt had become emotional in the past discussing the relationship he had with his father. In interviews, he has explained that his father had trouble showing him affection and that one of the most important things he wanted to receive from his father was a hug.
Burt wouldn't lose the opportunity to show his own son the father's affection that he had craved as a child and promptly set to work on repairing the relationship between the two.
A Happy Ending
Quinton and Burt went on to have an incredibly close relationship, with Burt even describing Quinton as "his greatest achievement". All of the negativity of the past had been left behind by both of them, overcome by their father-son bond.
The pair have been seen together many times, both happy and smiling, with the actor beaming with pride every time that he is given the opportunity to speak about his son Quinton and the good that he brought to his life.
Even the fractured and left in disarray relationship with his wife, Loni, had been partially healed by time.